US: Russia's Jehovah's Witnesses Ban Shows 'Paranoia' of Vladimir Putin's Government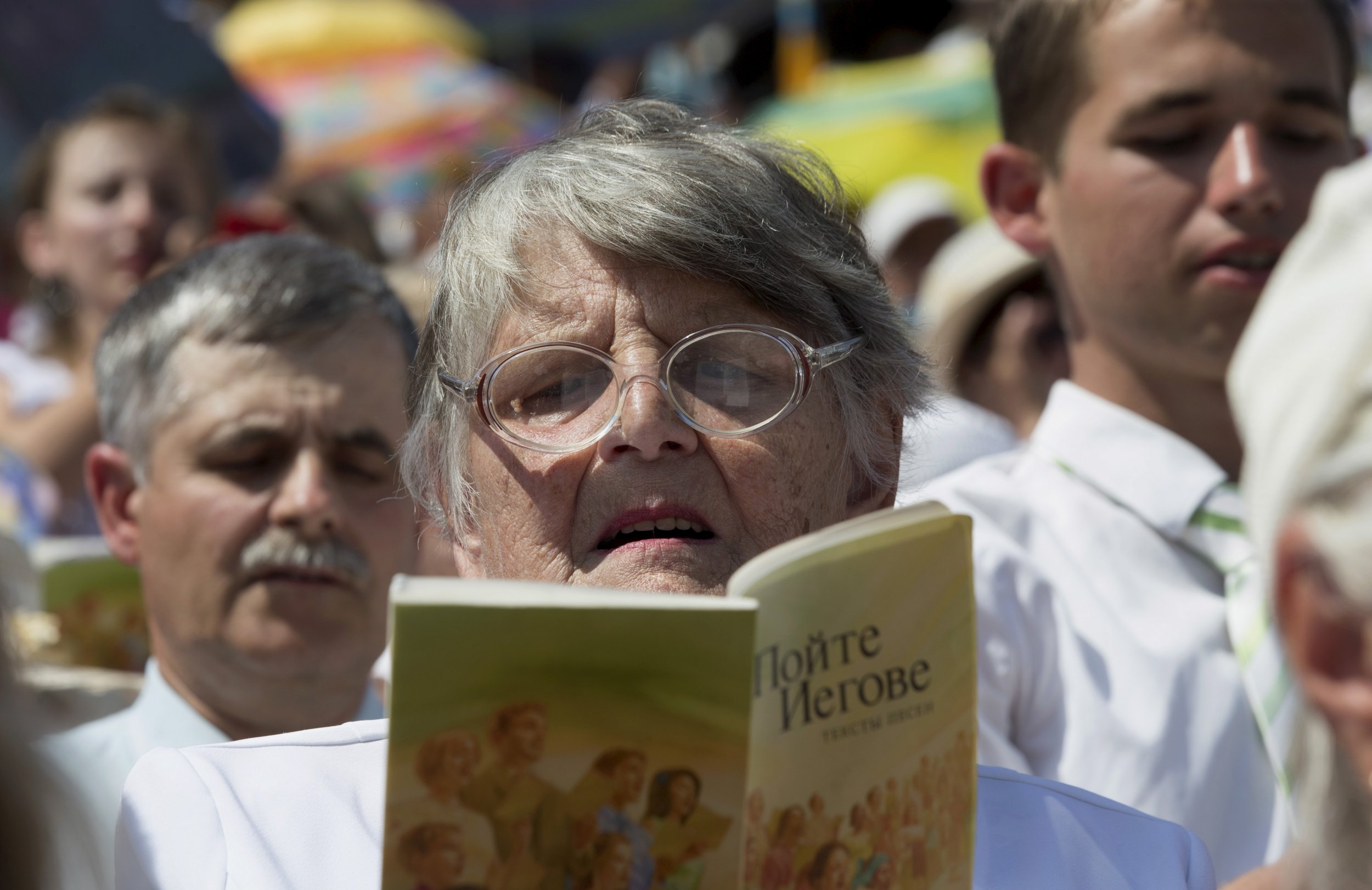 Russia's decision to ban Jehovah's Witnesses in the country shows the "paranoia" of Vladimir Putin's government, according to the chair of the United States Commission on International Religious Freedom (USCIRF).
Russia's Supreme Court issued a verdict Thursday upholding a claim from the country's justice ministry last month that Jehovah's Witnesses' activity violated laws on extremism. The ruling liquidates the group's headquarters in St. Petersburg and all 395 of its local religious organizations. Russia contains 175,000 members of the church, which first began operating in the country in 1991. Coming after six days of hearings, the decision means the Christian denomination is classified alongside terrorist groups such as the Islamic State group (ISIS).
Related: Jehovah's Witnesses Banned by Russia's Supreme Court After 'Extremist' Tag Is Upheld
"It's very disappointing but frankly not very surprising," Thomas J. Reese, chair of USCIRF told Newsweek Friday. "Russia has been cracking down on religious groups that are not supportive of the government and it's just amazing to pick on a small group which is pacifist which doesn't want to be involved in politics and to classify them as the same is ISIS just shows how absurd these extremism laws are in Russia."
Reese, whose commission is charged with making recommendations to Congress, the president and the State Department, claimed that Russia's decision was motivated by Putin's desire for absolute control within the country, particularly at a time when his government is being attacked from the outside.
"They just look very suspiciously on any organization that they can't control," he said. "And Jehovah's Witnesses just want to be left alone. It seems like there's a lot of paranoia in the Russian government. They feel besieged from the outside because of economic sanctions and the reaction to their invasion of Crimea and other things they've been doing. And so they're going after any NGOs that have any kind of outside funding."
Jehovah's Witnesses began in the United States at the end of the 19th century. They are known in part for their stance on refusing blood transfusions, something which was used by Russia's justice ministry during the hearings to attack the group as extremist.
A spokesperson for the World Headquarters of Jehovah's Witnesses told Newsweek Thursday the group was prevented from mounting any sort of defense in court or having any dialogue with authorities since they were first warned in March 2016. Still, said Robert Warren, none of the evidence presented offered a justification for the ban.
"[It was] obvious even from what was presented in court that Jehovah's Witnesses are not extremist in any way and we're no threat to anyone or any entity in Russia or any other country in the world," he said. "We feel like the ruling flies in the face of all of the evidence that was presented in court. I think it's really an embarrassment to Russia and it really sends a very negative message about the Russian authorities to the international community."
Warren confirmed the church would be appealing to a three-person panel within the 30-day allotted timeframe. Interfax news agency quoted Sergei Cherepanov, a Jehovah's Witnesses representative, as stating that the group would also appeal to the European Court of Human Rights.
Reese, though, conceded he had little hope of either avenue being successful.
"Granted the attitude of the government, so far I think the likelihood of this decision being reversed is pretty limited and the likelihood of the Putin government paying attention to any international courts is pretty limited also," he said.
USCIRF, an independent bipartisan commission, will be releasing its annual report next week. Reese stated that the report will point out "the serious problems of the deterioration of religious freedom in Russia over the past year and that this has to be brought up in conversations with officials in the Russian government at the very highest level."
But he admitted that he was unsure how those recommendations would be taken on board by President Donald Trump, whose administration's position on Russia he described as being "in flux."
There could be an immediate threat for those Jehovah's Witnesses currently in Russia, in which over 70 percent of the population identifies as Russian orthodox, a religion that the country declared in 1997 was part of its "historical heritage." During the Supreme Court hearing, Russia's justice ministry warned that individuals could also be persecuted under the extremism law, which was passed following the 9/11 attacks in the U.S. and Russia's second war in Chechnya in 1999 and 2000.
"The fear is that you now have 175,000 Jehovah's Witnesses, well, what are you going to do, create a new gulag for them? Put them in jail?" Reese said.
For Warren, the matter is one of real importance and one that goes far beyond the fate of Jehovah's Witnesses in the country.
"To tell someone that you don't have the right to worship God and follow Jesus Christ according to your understanding of the scriptures, which is clearly peaceful, law abiding, to us, that's a clear violation of fundamental human rights," he said. "And if that's happening to us, it means that fundamental human rights are at stake throughout Russia."