Jelani Day's Family Says His Belongings Were Found Miles Away, No Way He Took His Own Life
Jelani Day's mother and attorney Ben Crump are seeking answers after the 25-year-old's body was found in an alleged sundown town.
"Jelani Day was one of the best human beings in our community," said Crump. He, along with Day's mother, Carmen Bolden Day, and the Rev. Jesse Jackson, announced on December 3 that they demand the FBI investigate Day's death as a homicide.
"His body was found naked in a sundown town, and all of his belongings were found miles away," Bolden Day told Newsweek. "His wallet, miles away. His clothes, miles away. His ID, miles away."
A body found in Peru, Illinois was identified as Day's in October. According to Tougaloo College, Peru is listed as a "probable" sundown town. The term is often attributed to American towns that allowed Black passer-by during the day until sundown. If caught within city limits afterward, they could be subject to beatings, arrest, or even death. In the 2020 investigation AP Road Trip: Racial tensions in America's 'sundown towns,' authors Tim Sullivan and Noreen Nasir said that there were or are "at least half-dozen" in southern Illinois, with Peru in the area.
One comment left on the Tougaloo sundown town registry said that the town blew a whistle every day when the sun was setting. Another said that signs were originally posted in the city using racial slurs and telling Black passer-by "don't let the sun set on you." Due to this history, Bolden Day and Crump reject the previous claims that her son had committed suicide.
"Carmen and her family reject the innuendo that he committed suicide," Crump said. "People ask me where the evidence is that he was murdered, and I say, 'You don't have any evidence he killed himself.'"
Day was a graduate student at Illinois State University at the time of his death. He was studying for his Ph.D. in speech pathology with dreams of becoming a doctor. Crump said that it made no sense that he would want to commit suicide, as he was well-liked by peers and teachers and could afford his education.
"You look at this young Black man who did everything right," Crump said, "and yet, you are trying to find excuses for why he could have killed himself."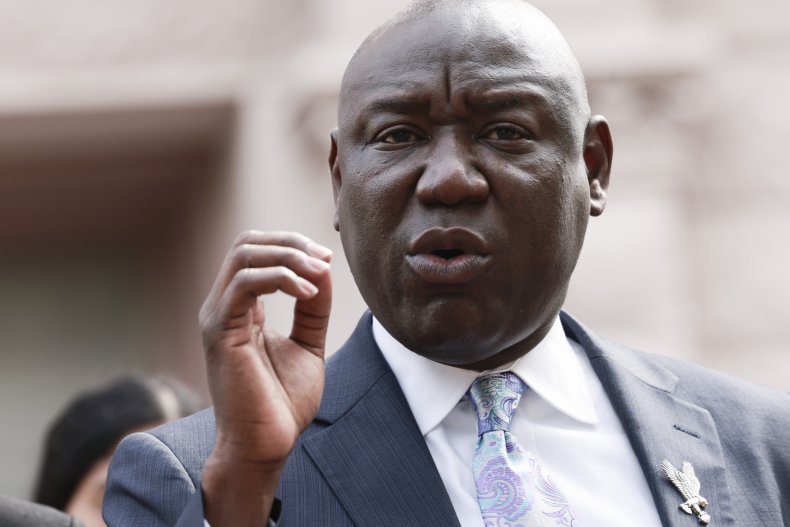 Crump attributes the lack of progress in the case to inequity in missing persons cases. He brought up the recent case of Gabby Petito, a 22-year-old white blogger who sparked a nationwide search when she was reported missing. Crump said that while Petito's family deserved the help they received, he is asking for the same amount of resources for missing Black and brown people.
"If you look at the inequity of resources between missing white people and missing Black people, it is astounding," Crump said. "If you go missing as a Black person in America, nobody cares."
Shortly after the December 3 press conference, the Peru Police Department said that new information regarding the case would be revealed the following week. According to Bolden Day, she was told that the information could not be released on that day because they had wanted to respect the conference. Four days have passed since the conference, and she has not received the information she was promised.
"I was told that the police department would contact me Monday to tell me what they had discovered," Bolden Day said. "I am still waiting for their call."
Peru Police Chief Robert Pyszka said in a request for comment that the news release said the information would be available when it is found, not the week after the Day press conference. Newsweek was unable to acquire a release to back up either of the claims.
Although minimal progress has been made, Bolden Day and Crump are hoping they will bring justice to Jelani Day. They said that the coverage of the case brings it further to the forefront, increasing awareness and pressure. Through the exposure, Day's mother is hopeful that justice will eventually be served.
"The resources that are afforded to a white woman like Gabby Petito," Bolden Day said, "let them be afforded to my Black son."