Jellyfish Plague: Thousands of Invertebrates Removed From Beaches With Tractors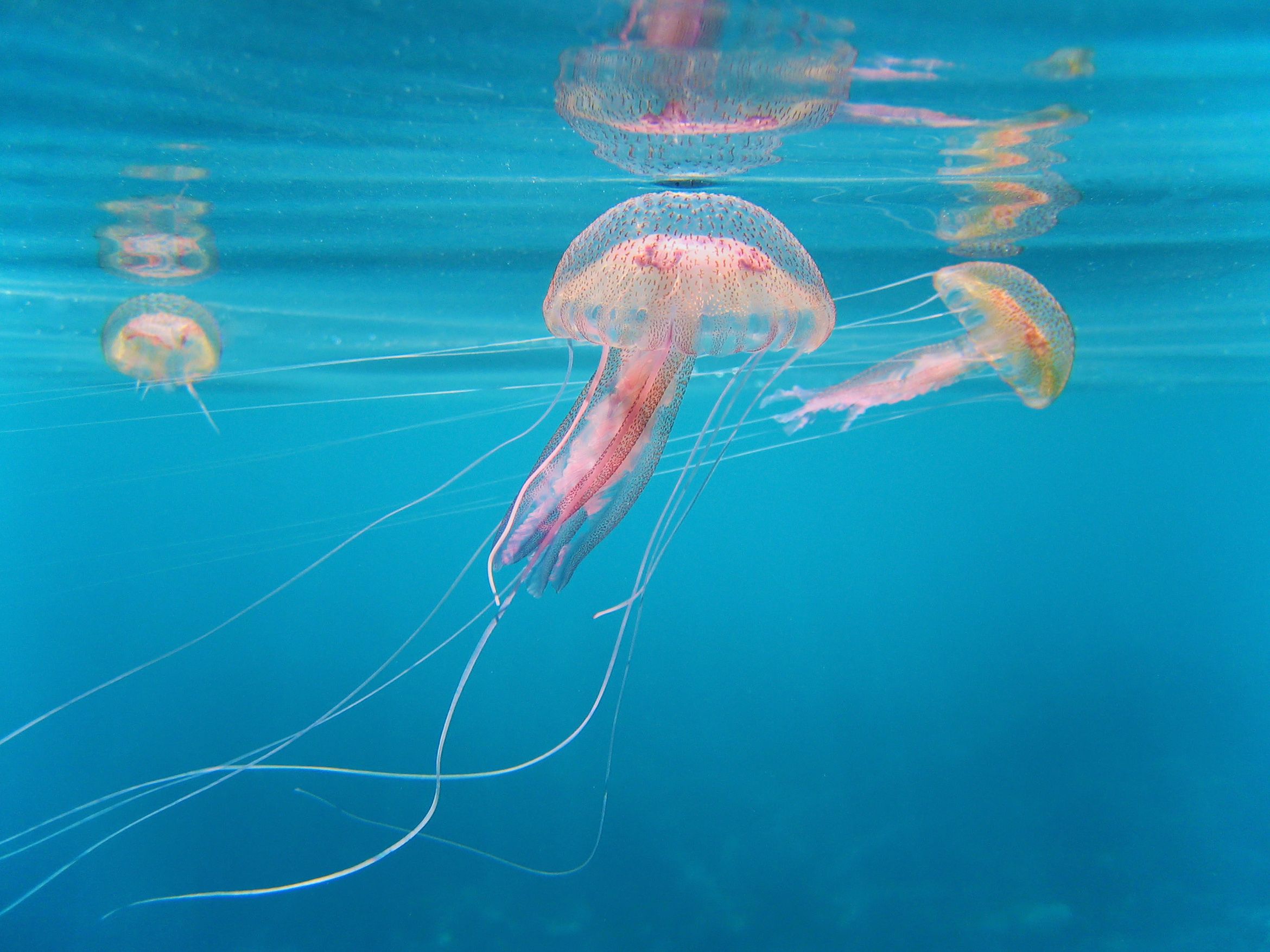 Authorities have scooped up some 11 tons of jellyfish from shores near Málaga in southern Spain after thousands of the gelatinous creatures swarmed the coast over the weekend.
Officials used cleaning boats and even tractors to remove jellyfish from shallow waters and beaches, Spanish newspaper El Correo de Andalucia reported. Teams cleared some 8 tons from shores between the towns of Nerja and Vélez-Málaga and a further three tons between Torremolinos and Mijas, The Local reported.
Although this is an impressive jellyfish invasion, it's not unheard-of for the area. The Local said this is the largest bloom to strike the coastal region in recent years. Recent weather, ABCAndalucía reported, may be to blame for the extreme surge of invertebrates.
Experts identified the jellyfish as Pelagia noctiluca, or the "mauve stinger." Besides the Mediterranean, this bioluminescent creature is found in seas around the globe. Biologist Jesús Bellido, who is behind the jellyfish-monitoring app Infomedusa, said the small, umbrella-shaped blobs can do "a lot of damage" but aren't all that dangerous, Spanish radio station Cadena SER reported. The mauve stinger isn't deadly, but it can carry a nasty sting.
Jellyfish stings can cause a burning sensation, as well as bruise-like tracks on the skin, according to the Mayo Clinic. They often also cause itching, swelling and throbbing pains throughout injured limbs. Severe stings can lead to nausea, muscle pains and headaches.
If you find yourself pricked by a mauve stinger, Josep-Maria Gili from Barcelona's Institute of Marine Sciences recommends looking for a lifeguard before washing the wound with saltwater, according to The Local. Ice, vinegar and baking soda dissolved in water can be used to help soothe the area. But urinating on jellyfish stings, Gili added, should be avoided. "It could be effective for some fish bites but never for jellyfish," he said.
This isn't the first time the glowing sea creatures have caused chaos. Back in 2007, a giant swarm of mauve stingers decimated 100,000 penned salmon at a farm in Northern Ireland, NBC News reported at the time. The U.S. is now facing its own jellyfish problems, with more than 1,000 stings reported in Volusia County, Florida, last week.