Florida Volusia County Jellyfish: Hundreds of People Stung Over Two Days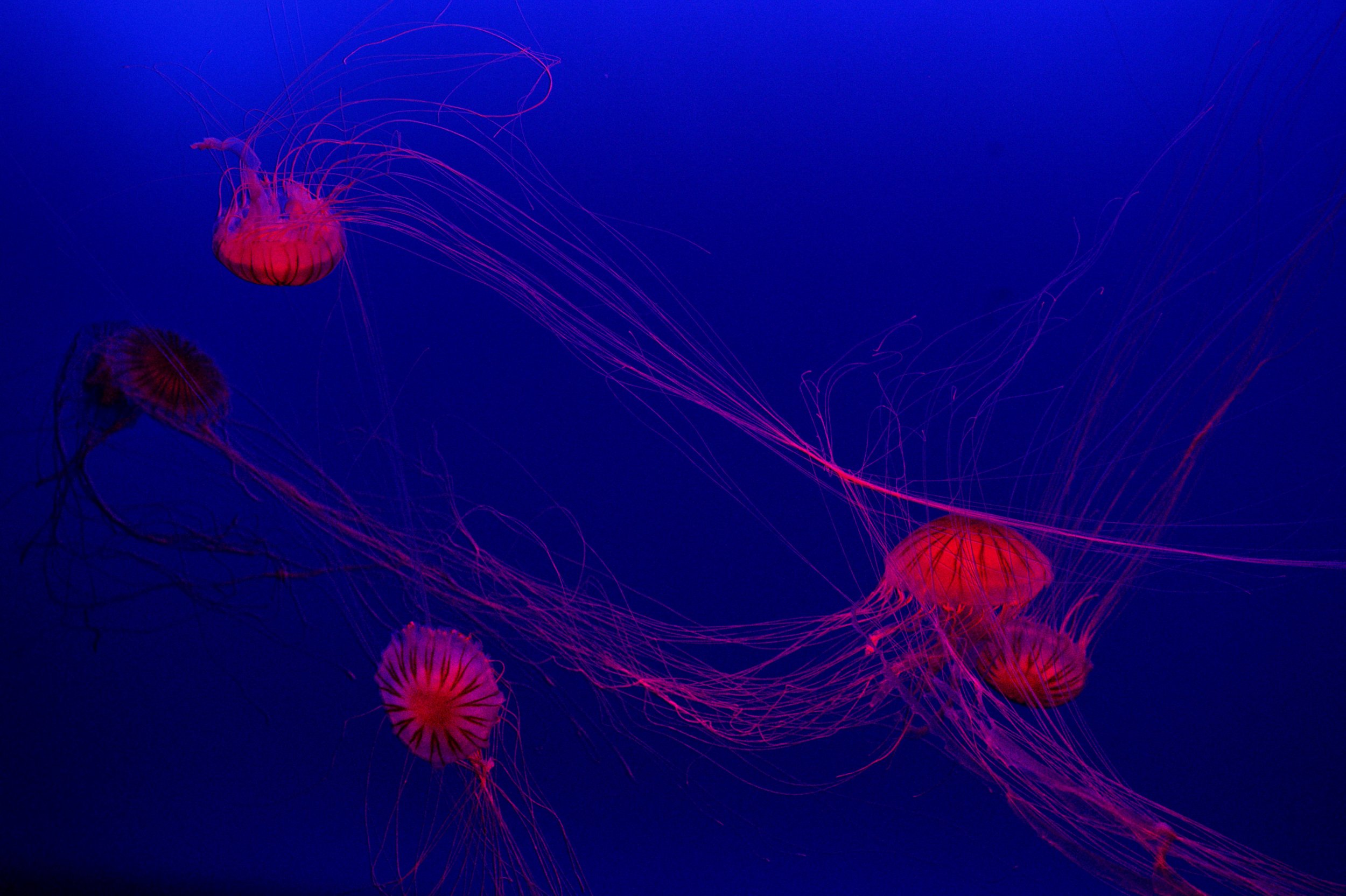 Hundreds of beachgoers in Florida found out the hard way that there was something lurking in the water. More than 600 of them got quite a surprise when they were stung by jellyfish in the waters off of Daytona and New Smyrna beaches in Volusia County.
On Saturday, a little more than 100 people needed treatment for the stings. On Sunday, there were five times as many stings lifeguards had to attend to, The Tampa Bay Times reported.
In total, nearly 1,200 people have been stung since Saturday, Tamra Malphurs, a Volusia County beach safety ocean rescue spokesperson, told Newsweek. None of those incidents was life-threatening, "It is important to not rub the area, which can make it worse. While jellyfish stings are painful, most are not life-threatening. Usually, the pain subsides after a few minutes," Malphurs said.
The beaches in Volusia County have flags on them to warn swimmers of the potential hazards in the water. The warning flags each indicate a different level of hazard, low to high, or a water closure altogether. There's also a purple flag to indicate "dangerous marine life," which can include sharks and jellyfish.
The jellyfish are common along the coast and come closer to the shore at different times during the year depending on the wind and ocean currents, Malphurs told Newsweek.
What kinds of jellyfish live off the coast of Florida?
The Portuguese man-of-war jellyfish, called the physalia physalis in the Atlantic, along with the lion's mane, sea nettle and box jellyfish are all commonly found off the coast of Florida. Symptoms of stings can vary depending on what type of jellyfish did the stinging, according to University of Florida Health.
What are the symptoms of a jellyfish sting?
Symptoms of a jellyfish sting are not uniform across the different types of jellyfish. The symptoms can range from stomach pain to difficulty breathing. Almost all of the jellyfish cause some sort of initial skin rash or blistering from the actual sting but other symptoms can be far more severe.
The lion's mane jellyfish can cause muscle cramps and breathing problems along with the sensation of burning skin and severe blisters. The Portuguese man-of-war jellyfish causes stomach pains, chills, changes in pulse, difficulty swallowing, headaches and more.
The sea wasp or box jellyfish can also cause blistering and stinging along with skin tissue death, chest pain, headaches and more. The sea nettle jellyfish causes muscle cramps and breathing problems along with a rash.
The most dangerous part of the stings is the possibility that the victim will have an allergic reaction to the venom of the jellyfish or that they'll drown.
Anyone who suffers from difficulty breathing should seek medical attention, UF Health advises. At-home treatments should involve "large amounts of household vinegar for at least 30 seconds," says UF Health. Anyone with a sting should avoid rubbing it or scraping it. Soaking the sting in hot tap water between 107 and 115 degrees Fahrenheit is also recommended before applying an antihistamine cream.
This story was updated with information from the Volusia County Beach Safety Ocean Rescue.
Correction: This story originally misspelled Tamra Malphurs's last name.