Jemele Hill Claims 'Black Men Just Want Better Access to Patriarchy' and People Aren't Happy
Jemele Hill sparked a Twitter debate on Tuesday with a comment about Black men and their adherence to the patriarchy.
"I have increasingly found that many black men just want better access to patriarchy. They don't actually want it dismantled," she wrote.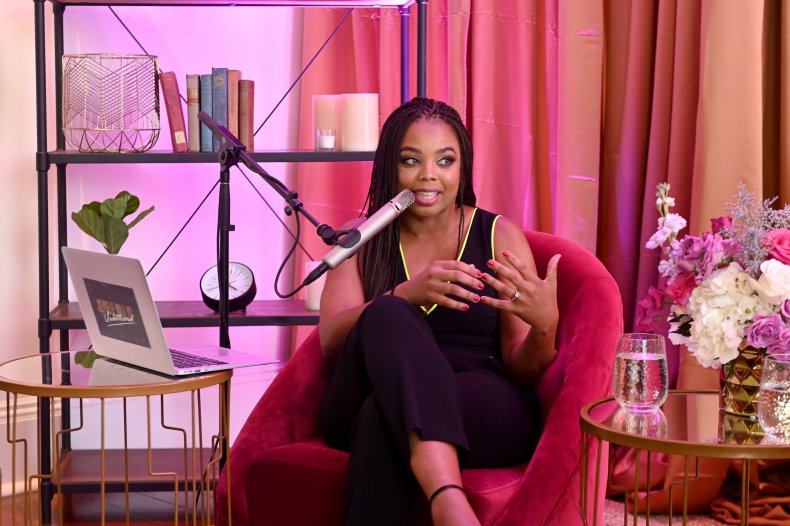 The sports journalist later noted that her statement came following some recent conversations she's had with Black men that she found "disturbing," but naturally, the comment struck a cord with a number of men on Twitter who found her accusations offensive considering the plight many African Americans and males of color are still experiencing in terms of getting ahead in the U.S. and the continual racism and prejudice performed against them by white counterparts.
"America is at war with its Black citizens. Black male 'access' is a false flag. What kind of access do we have of 1.2 million Black men are in jail? The fact that you have lots to say about the myth of Black male 'access' and nothing about the war proves your confusion," one person wrote in response to Hill's tweet.
"Many black men? That's news to me," wrote another.
One man disputed Hill's claim by pointing out the fact that majority of Black men voted against President Donald Trump and the patriarchal views his administration encouraged more than any other demographic. In the 2016 election, 81 percent of Black men voted for Trump's Democratic rival Hillary Clinton compared to 65 percent of Hispanic men and 32 percent of white men, according to a 2018 Pew Research report.
"More Black men voted against patriarchy and Trump than any other male demographic in 2016 and polls show that they will continue to vote more against Trump than any other male demographic in 2020.
However, there were some who felt 44-year-old Hill was right, and that some Black men in high positions hadn't used their power and access to help make room for women at the table.
"I dont [sic] know if it's 'many' but it's alarming more than I thought possible. A byproduct of enslavement. They get let into rooms.... and think they don't think about who and what they leave behind," one man wrote.
Meanwhile others agreed that there were even women who managed to break glass ceilings but didn't do their part in helping erase society's archaic standards surrounding women, race or class.
"Same with many women I've known through the years. Once they 'make it,' they spend a lot of time closing/blocking the doors behind them. Flabbergasting," one Tiwtter user wrote.
Others suggested capitalism and the thirst for monetary success was to blame for some Black people's willingness to accept patriarchal standards when they reach a certain status.
"True, as well as many Black people want better access to capitalism, they don't actually want it dismantled either. Capitalism is oppression & Black capitalism doesn't end oppression," one man wrote.