Ronnie Ortiz-Magro's Ex-Girlfriend Jen Harley Released From Jail Amid Domestic Battery Charges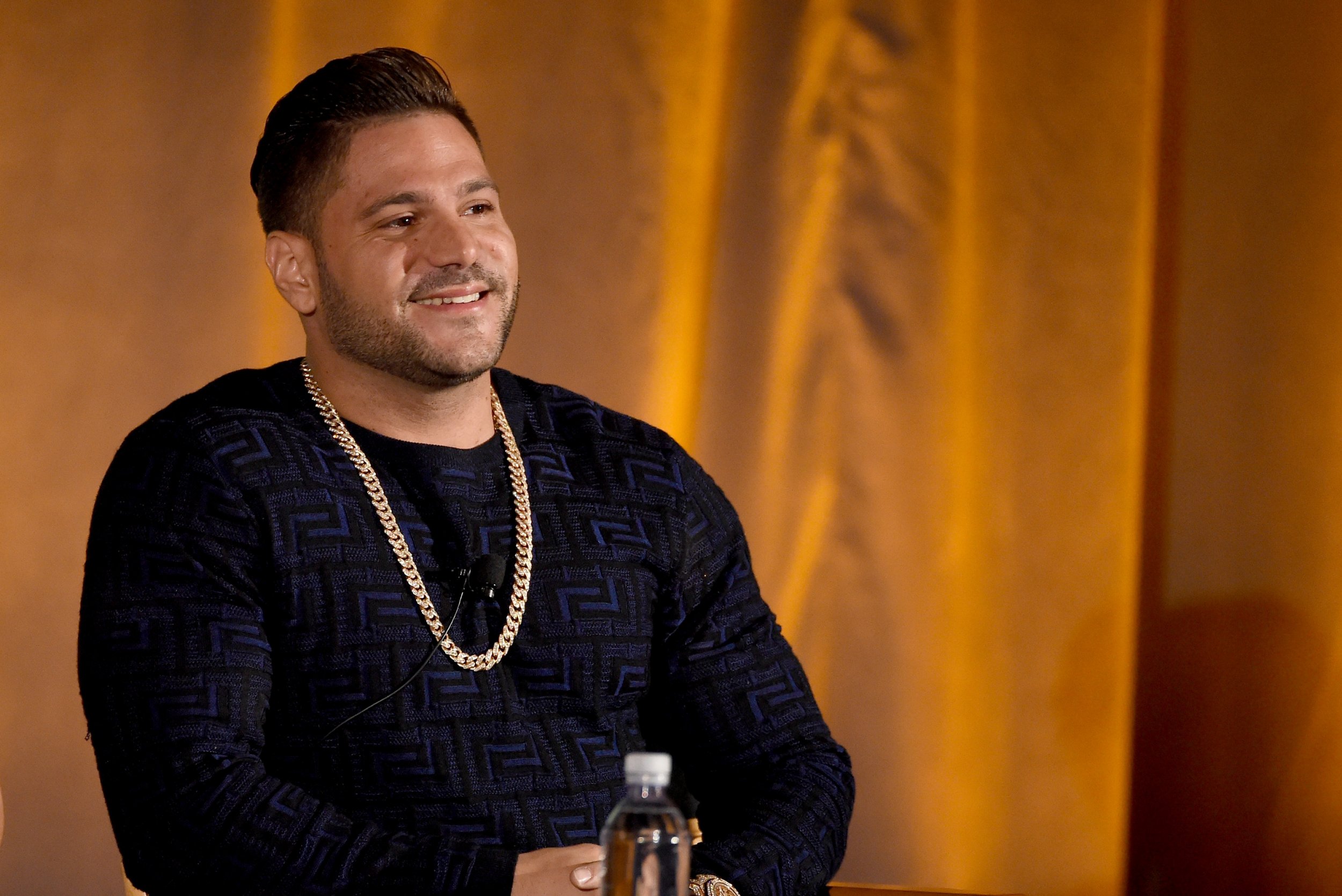 Jen Harley, the ex-girlfriend to Jersey Shore star Ronnie Ortiz-Magro, was released from jail Tuesday after being charged with domestic battery Sunday. Harley was held at the Clark County Detention Center (CCDC) in Las Vegas. She posted bond of $3,000, People reported.
Ortiz-Magro and Harley called it quits in May, but the couple apparently reconnected over the weekend. They went to a barbeque together, but wound up fighting on the drive home with their two-month-old daughter—Ariana Sky Magro—in the back seat, TMZ reported. The Jersey Shore star reportedly asked her to pull over and allow him to exit the vehicle. Harley allegedly drove away, reportedly leaving Ortiz-Magro with injuries from the incident.
This isn't the first time the former couple has made headlines. Ortiz-Magro was caught flirting with a woman at a club on an April episode of Jersey Shore Family Vacation. Harley was seven months pregnant at the time. He brought the woman home, later taking her into the bathroom with him to talk. Fellow Jersey Shore castmate Pauly "DJ Pauly D" DelVecchio intervened, which Ortiz-Magro thanked him for. He insisted that he did not cheat on Harley.
"It's hard to just constantly say 'No, no, no, no' when it's like, every girl in the club wants to talk to you," Ortiz-Magro said on the episode. "It's like being in the money machine and the money is just flying everywhere and you're just trying to grab all of it. That's what it like. What, you're just going to stand there? No, you're going to try to grab all the money."
After this episode aired, Ortiz-Magro and Harley exchanged disses on Instagram Live. While Ortiz-Magro suggested "[you] can't turn a natural born HOE, into a HOUSEWIFE," Harley argued that "you can't turn a coke head into a father."
Ortiz-Magro issued an apology following this argument. "I want to apologize to my family, friends, and fans," Ortiz wrote on social media at the time. "This is a private matter that should have never been made public. I remain focused on my daughter and she remains my number one priority."
The pair announced their breakup after this feud.
Representatives for Ortiz-Magro and the CCDC did not immediatelyNewsweek's request for comment. Harley couldn't be reached for this report.