Jen Psaki Says U.S. Will Have No 'Mission Accomplished' Moment Pulling Out Of Afghanistan
The White House said Thursday that there would be no declaration of victory amid the withdrawal of American troops from Afghanistan.
"We're not going to have a 'mission accomplished' moment, in this regard. It's a 20-year war that has not been won militarily," White House Press Secretary Jen Psaki said at a press briefing. "We are proud of the men and women who have served."
The remark appeared to be a nod to then-President George W. Bush's "mission accomplished" speech in 2003, in which he prematurely proclaimed that major combat operations in Iraq were over and the U.S. had prevailed. The proclamation was made just six weeks into the American invasion of Iraq, and the war would go on to last several more years.
Psaki added that the Biden administration will continue to press for a "political outcome and a political solution" to conflict in the region, and emphasized that the U.S. did "exactly what we wanted to do."
"We're not having a moment of celebration," Psaki said. "We're having a moment where we feel it's in our national security interest to bring our men and women serving home, and we feel it's in our national security interest for Afghan forces to be in the lead."
President Joe Biden is expected Thursday to defend his decision to withdraw troops from Afghanistan. He announced earlier this year that the United States's military presence there would end before the 20th anniversary of the September 11, 2001 terrorist attacks.
Psaki said the president will use the speech as an opportunity to "communicate to the American people the security challenges he inherited in Afghanistan and affirm why he made the decision he made in April to withdraw our troops and end our involvement in the war."
The swift exit of American troops has coincided with major gains by the Taliban. Deborah Lyons, the United Nations' special envoy on Afghanistan, said last month that 50 of Afghanistan's 370 districts had fallen to Taliban militants since May.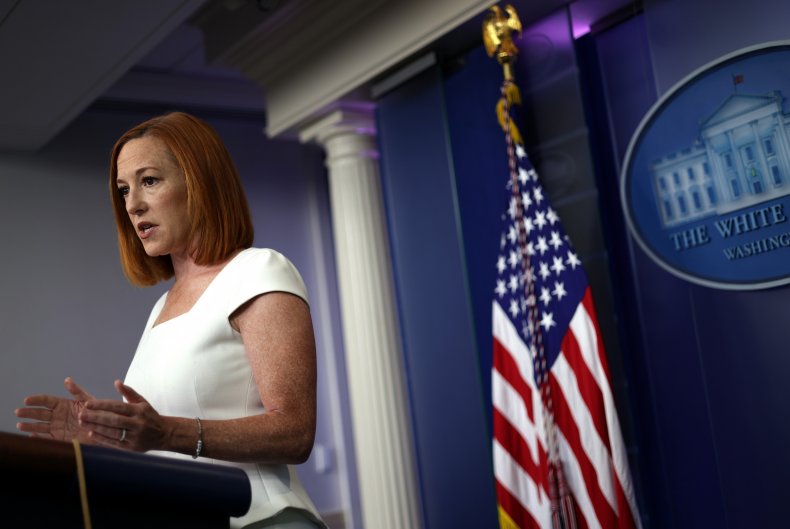 Psaki said Biden will also offer additional details on how the U.S. will remove thousands of interpreters and translators from Afghanistan before the withdrawal of troops is complete.
In August, the administration plans to fly thousands if Afghan allies and their families to other countries so they can safely wait for visa approval. Psaki did not provide information on where they will be sent due to security concerns.
"We have already dramatically accelerated the processing time for Special Immigrant Visas (SIVs) to bring them to the United States," she said. "We're continuing to work closely with Congress to change the authorizing legislation so that we can streamline the process for approving visas even when they are in a third country."