Jen Psaki Shutting Down Fox News' Peter Doocy During Presser Gets Mixed Reviews
White House Press Secretary Jen Psaki trended on Twitter after sparring with Fox News reporter Peter Doocy on Monday.
Doocy asked Psaki why President Joe Biden wasn't pushing harder to investigate "the origins of COVID" during Monday's White House press conference. He cited a Wall Street Journal article claiming that researchers at China's Wuhan Institute of Virology fell ill with symptoms that could have been caused by the virus in November 2019. Psaki said that the administration was pressing for an investigation into the virus' origins headed by the World Health Organization.
"First of all, we need access to the underlying data and information in order to have that investigation," Psaki said. "I think you're misunderstanding how this process actually works. An international investigation, lead by the World Health Organization, is actually something we've been pressing for, for several months."
"What we can't do, and what I would caution anyone doing, is leaping ahead of an actual international process," she added. "We don't have enough data and information to come to a conclusion at this point in time."
Doocy continued to press the issue, with Psaki responding by again warning against "jumping to a conclusion" with a rushed U.S.-led investigation.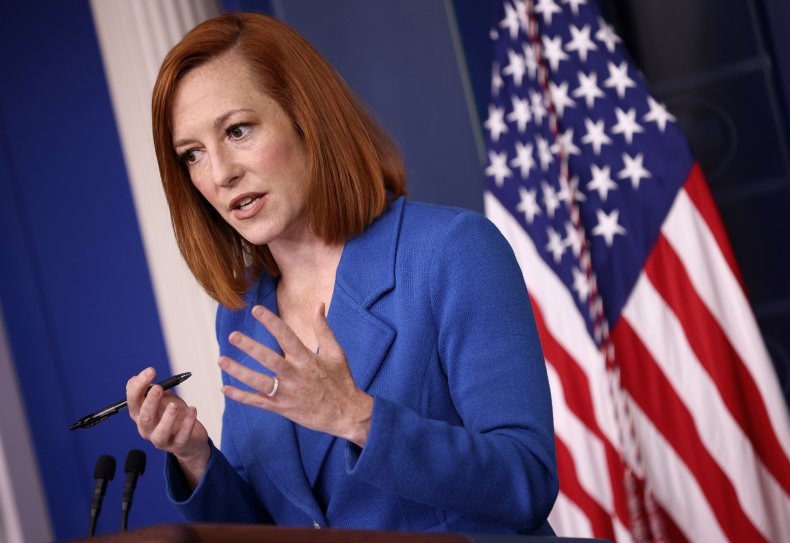 The heated exchange prompted Psaki to trend on Twitter, with some users praising press secretary for her response to Doocy and others accusing her of dodging the question.
"It's now a daily dunking," Democratic strategist Greg Pinelo tweeted. "Psaki keeps posterizing Doocy, but I bet in his own addled mind, he thinks he's totally owning her."
"He's questioning why the U.S. is being passive on the investigation, and asking why Pres. Biden is not pushing for answers," @kerryktroup tweeted. "I don't think Psaki's rote answer of 'we don't have access to the data,' should really be acceptable. Push China to get it. Think that was Doocy'a point."
"Confident idiot vs. far cleverer and far more intelligent woman," Novelist Christopher Golden tweeted. "A daily experience for so many. Jen Psaki sets the bar on how to handle foolish men."
"As usual she deflected," tweeted @2AngeleStar2. "Paging Dr. Fauci. Makes you appreciate even more that wonderful Kayleigh McEnany."
"Doocy over here basically asking Psaki why won't President Biden invade China to get to the bottom of where COVID-19 originated," tweeted former Obama administration official Tim Fullerton.
Last week, Doocy asked Psaki whether the Biden administration had "seen any circumstantial evidence" that the coronavirus responsible for COVID-19 "did not originate in a lab." Psaki responded by cautioning Doocy against "disproving a negative... which is never the responsible approach in our view."
She went on to make many of the same points that she did during their exchange on Monday, arguing that the U.S. was hoping for an "independent, transparent investigation" but did not have "enough information at this point to make an assessment."
Newsweek reached out to the White House for comment.