Jen Psaki Walks Back Previous Comment on 'Imminent' Invasion Of Ukraine
The White House said Wednesday it's no longer using the word "imminent" to describe the potential invasion of Ukraine by Russian force.
Press secretary Jen Psaki was asked to clarify the Biden administration's stance after United Nations ambassador Linda Thomas-Greenfield told NPR: "I would not say that we are arguing that it's imminent, because we are still pursuing a diplomatic solution to give the Russians an off-ramp."
Psaki had described the possible scenario as "imminent" on January 25. The assessment prompted pushback from Ukrainian officials as they urged residents to remain calm.
On Wednesday, Psaki told reporters that they were no longer using the term.
"I used that once. I think others have used that once and then we stopped using it because I think it's sent in a message that we weren't intending to send, which was that we knew that President Putin had made a decision," she said. "I would say the vast majority of times I've talked about it, we said he could invade it anytime. That's true. We still don't know that he's made a decision."
But officials are still warning that the Russian aggression toward Ukraine could preclude an attack. Moscow has amassed an estimated 130,000 soldiers around the border as well as stocking up on military equipment.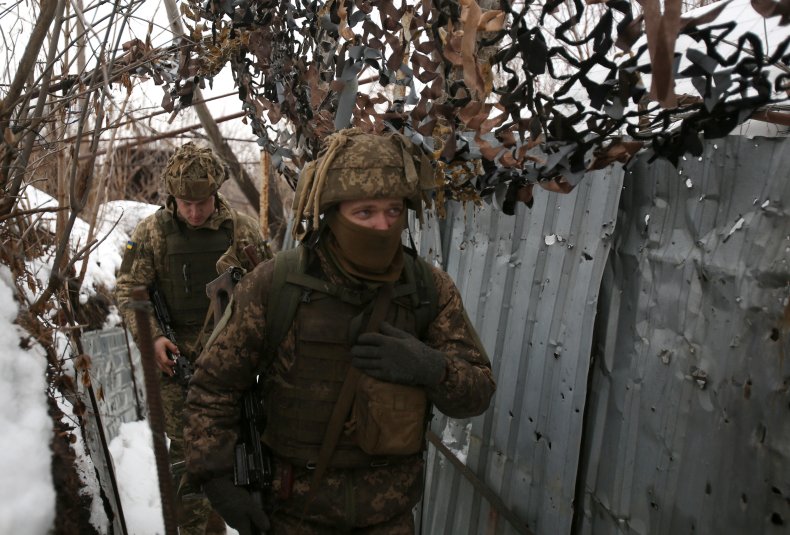 The Pentagon announced this week it was sending 3,000 troops to bolster Eastern European allies. The administration said 2,000 troops in the U.S. will be sent to Poland and Germany, and 1,000 troops who are already in Europe will be moved to Romania.
"I want to be very clear about something," Pentagon spokesman John Kirby said during a Pentagon press conference. "These are not permanent moves. They are moves designed to respond to the current security environment. Moreover, these forces are not going to fight in Ukraine. They're going to ensure the robust defense of our NATO allies."
Biden has repeatedly warned that Russia's Vladimir Putin will face "swift and severe consequences" if he decides to invade Ukraine and that the U.S. and its foreign are preparing for "every scenario."
Putin has claimed that the U.S. is not adequately responding to Russia's security concerns.
"At the same time, ignoring our concerns, the U.S. and NATO generally refer to the right of the states to freely choose ways to ensure their security. But this is not just about giving somebody the right to freely choose how to ensure their security," Putin said Tuesday, according to TASS. "No one should be allowed to strengthen their security at the expense of the security of the other states."
Update 02/02/22, 2:15 p.m. ET: This story was updated with more information and background.