Jenelle Evans Custody Battle: Ex-Fiancé Nathan Griffith Fighting For Primary Custody of 5-Year-Old Son
Jenelle Evans is gearing up for yet another custody battle. Just days after the former Teen Mom 2 star's parental rights were restored for all of her children, Evans' ex-fiancé Nathan Griffith claimed he was gearing up to fight for primary custody of their five-year-old son Kaiser.
Child Protective Services removed three children from Evans and husband David Eason's care in May including Evans' son Kaiser, two-year-old daughter Ensley—whom she shares with Eason—and Eason's daughter from a previous relationship, Maryssa, 11. Evans' oldest son, nine-year-old Jace, was being cared for by her mother Barbara Evans when the children were taken by CPS. The couple regained custody of the children—except Jace who is still under Barbara Evans' care—just before the July 4th holiday.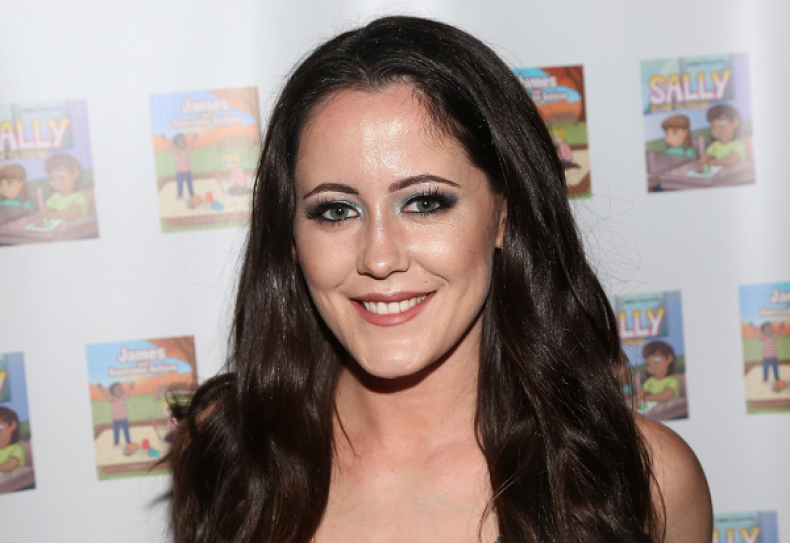 However, Jenelle Evans' custody of Kaiser may soon hit another roadblock as Griffith revealed he is moving forward with his request for full custody of their son. "Before CPS got involved, I already started a custody battle with her to get primary custody over Kaiser, and me and my lawyer are going to, of course, approach that accordingly," Griffith said while appearing on TMZ Live on Tuesday.
"We're still going to fight for primary custody," he continued.
Citing the ongoing mishaps in Evans' home life with Eason—including last year's abuse allegations, divorce rumors and the latest incident in which Eason shot and killed the couple's dog, leading to the loss of custody of their children—Griffith suggested Kaiser would likely be better provided for if he was the boy's primary caretaker.
"I think—just with her situation—I would just be more fit as a parent raising Kaiser," he said. "I can give him that one-on-one, I can give him that love and affection that only a boy and a father can share. You know, I see a lot of myself in Kaiser, and I don't want him to make the same mistakes I did. And he's just not getting the love and attention, I think, that he needs."
Griffith said he anticipates a bumpy road ahead, and noted he was already having difficulty keeping in touch with his son now that Kaiser is back in Jenelle Evans' care.
"I find it absolutely hysterical because [since] the moment I got Kaiser into my custody, I have never denied her one time on FaceTime. Sometimes she would call two or three times a day, FaceTiming with Kaiser. She has now already denied me to FaceTime Kaiser," Griffith explained.
"She re-blocked my number and is being totally outrageous in everything she has said about me, because, quite frankly, everything that I'm doing right, she says that she's doing right. And everything that she's doing wrong, she says that I'm doing wrong," he continued. "I told people before I would never hold Kaiser away from the mother of my child, and I kept that promise."