'Teen Mom 2' Star Jenelle Evans 911's Call on Husband David Eason Leaks: 'I Think I Heard My F**king Collarbone Crack'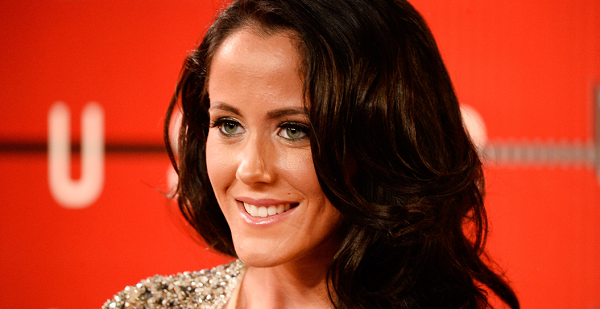 Jenelle Evans's representatives claimed the Teen Mom 2 star was hospitalized because she tripped and fell, but newly released audio of the reality star's 911 call revealed that was not the case. Her hospitalization was caused following an alleged assault by her husband, David Eason.
Evans's call with a 911 dispatcher on Saturday was obtained and released by TMZ on Friday. Evans can be heard sobbing hysterically on the call and explaining her husband's alleged attack. "He pinned me down on the ground in the yard and I think I heard my f**king collarbone crack and I can't move my arms," Evans said.
Alcohol may have influenced her husband. "He's been drinking, and I think that he got violent because he's been drinking," Evans said.
Eason left with a friend when she made the call from outside of their North Carolina home, which the couple refers to as "The Land" on the MTV series. She noted four of the couple's children were inside the house sleeping when the incident took place.
Evans has three children, one which she and husband Eason share together. Eason also has two other children from previous relationships.
The 26-year-old said that she was "recovering from surgery" when her husband allegedly attacked her and she didn't "know what to do."
It was reported Evans ended up canceling the ambulance and instead arrived at a nearby hospital via private car. Columbus County police chief confirmed two officers were sent to Evans and Eason's home after receiving a call regarding an assault just before 10 p.m. on Saturday. However, a spokesperson for the Columbus Country Sheriff's office told People magazine no incident report was taken and no arrests were made.
Initially, Evans' reps released a statement claiming the MTV star merely "had friends over Saturday night and they had a bonfire on her property. Jenelle ended up tripping and falling by the fire."