David Eason Responds to Jenelle Evans's Leaked 911 Call and Hospitalization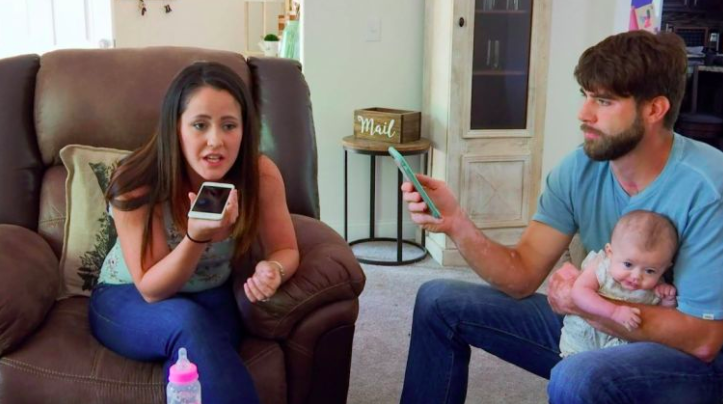 Former Teen Mom 2 personality David Eason did not immediately issue a statement after the audio of Jenelle Evans claiming he might have broken her collarbone leaked. Instead, he responded to the controversy by ignoring it: He posted an Instagram picture of their 1-year-old daughter, Ensley, instead of addressing his wife's 911 call and subsequent hospitalization Saturday.
"Ensley is getting so big and independent! She just loves walking and seeing new things!" he wrote Friday.
The post confused fans. Within minutes, it amassed hundreds of comments from his nearly 400,000 followers.
"Ur out of jail now wow," IG user amandagreenlag wrote. "Where's Jenelle?" @teenmom123fanpage asked.
Get your unlimited Newsweek trial >
In a statement through her rep, Evans denied that Eason abused her. She claimed she tripped and fell during a bonfire at their house in North Carolina, also known as "The Land," but her 911 call revealed something much more sinister.
"He pinned me down on the ground in the yard and I think I heard my f**king collarbone crack and I can't move my arms," Evans said on the Saturday call. "He's been drinking and I think that he got violent because he's been drinking."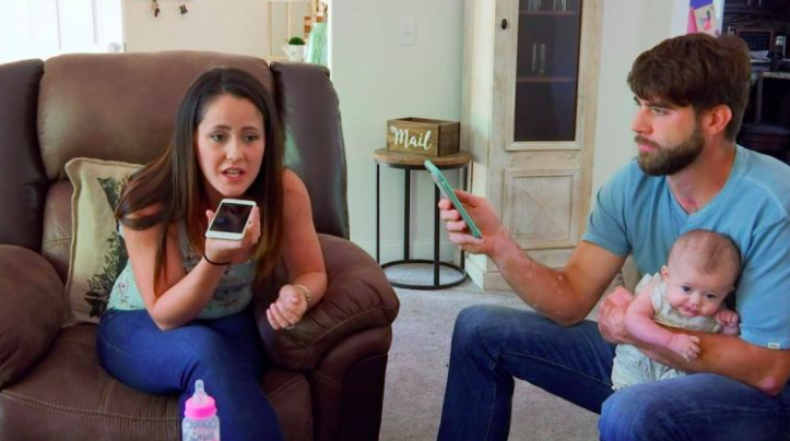 Evans did not press charges against Eason and he was not arrested.
Get your unlimited Newsweek trial >
Four children were in the home when the altercation happened. Aside from Ensley, Evans has 9-year-old son Jace with ex-boyfriend Andrew Lewis and 4-year-old son Kaiser with ex-fiancé Nathan Griffith.
Evans, 26, is no stranger to controversy. In April, she pulled out a gun during a road rage incident with Jace in the car. Later, when her son told his grandmother about the altercation, she accused him of lying because she was afraid she would get in trouble for brandishing the firearm.
"I was really desperate at the time. And when he said, 'Oh yeah, Mommy pulled out a gun.' I was like, 'No, I didn't. Why did you say that?' Because I don't want to get arrested for something stupid," she said on the Teen Mom 2 reunion special in August.
Evans said she talked to Jace about why she accused him of dishonest: "I said, 'Listen, I don't want the police thinking the wrong thing if they hear you say that.'"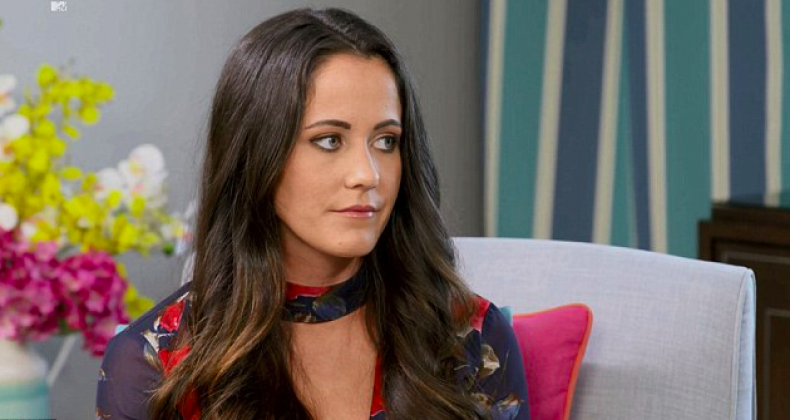 Evans has not issued a response since the 911 call leaked. When The Ashley exclusively reported on the incident Wednesday, Evans deleted her Twitter account. The following day, she removed some of her recent Instagram posts. Eason, who was fired from Teen Mom 2 in February for calling members of the LGBTQ community "abominations," has seemingly not changed his social media activity.
His penultimate post was a raunchy photo of Evans that read: "I'm just sitting here drooling, my wife looks over and says 'did you hear me'?.... ummm what'd you say babe, I was preoccupied for a second!?" The comment section was later disabled.
David Eason Responds to Jenelle Evans's Leaked 911 Call and Hospitalization | Culture