Why Was Jenelle Evans Hospitalized? 'Teen Mom 2' Star Deletes Instagram Weight-loss Ad
Teen Mom 2 star Jenelle Evans deleted her Twitter account and a post on Instagram after she was hospitalized in North Carolina. Police reportedly went to her home Saturday after there was an alleged assault. The news was first revealed by the entertainment blog The Ashley.
A female made a call to 911 shortly before 10 p.m. Saturday, requesting an ambulance. The ambulance was later canceled and Evans was transported to the hospital in a private vehicle. Evans was reportedly advised of the legal action she should take, but no police report was filed and no arrests were made.
According to Evans's rep, she was having a bonfire at the house, also known as "The Land," and tripped and fell. That's why she was hospitalized.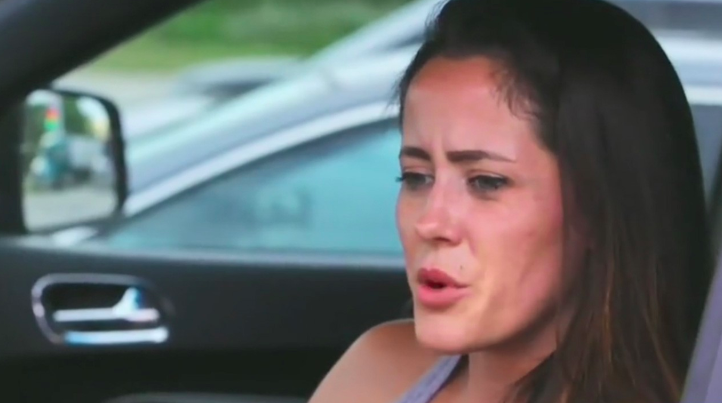 MTV cameras were not there when the incident happened, but she filmed the following day with her mother, Barbara Evans. Her husband, David Eason, was fired from the series in September after he referred to members of the LGBTQ community as "abominations." He's become known for making offensive statements on social media.
Before The Ashley broke the news of Evans's hospitalization Wednesday, the reality TV star posted an Instagram ad for Flat Tummy. "I've been using these pretty consistently for a while now because they work with my busy life, and they're packed with protein and tons of vitamins & minerals. They keep me going and keep my tummy flat! Btw, they're 20% off right now!" she wrote to her 2.9 million followers.
She's since deleted her Twitter account.
Evans, 26, is no stranger to drama. Last season on Teen Mom 2, she pulled out a gun while driving with her 9-year-old son, Jace, in the car. Evans then accused her son of lying when he told his grandmother what happened.
During the reunion in August, Evans said she had "PTSD" from the incident. "I was really desperate at the time. And when he said, 'Oh yeah, Mommy pulled out a gun.' I was like, 'No, I didn't. Why did you say that?' Because I don't want to get arrested for something stupid," she said.
Evans claimed she "definitely" explained her reasoning for calling Jace a liar: "I said, 'Listen, I don't want the police thinking the wrong thing if they hear you say that.'"
Why Was Jenelle Evans Hospitalized? 'Teen Mom 2' Star Deletes Instagram Weight-loss Ad | Culture