'Teen Mom 2' Star Jenelle Evans's Mom, Barbara, Worries David Eason is 'Hurting' His Wife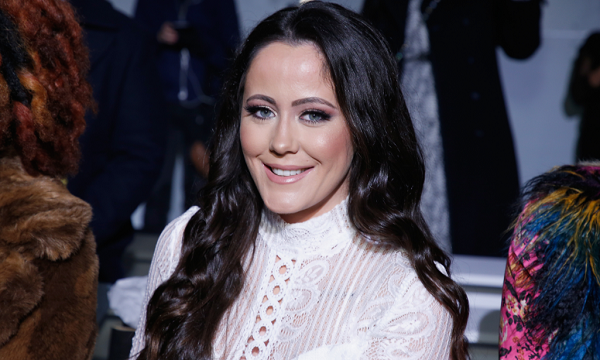 Jenelle Evans's mother is worried about her daughter's safety. On the latest episode of MTV's Teen Mom 2, which aired on Monday night, Barbara Evans revealed concerns of her daughter being abused by her husband, David Eason.
Jenelle and her mother have had a contentious relationship since the reality star first appeared on 16 and Pregnant, the first of series of the Teen Mom franchise on MTV. Although the tension between the women seemed to smooth over in recent times—Jenelle even posted photos of her mother attending her son Jace's soccer game in the summer, hinting at good times between the two—it appears as though their relationship is back on rocky ground on Season 9 of the reality show.
On the latest episode, 27-year-old Jenelle suffered an outburst aimed at her mother and show producers after David, who is no longer a cast member, showed up at Jace's soccer game, causing the network to halt production of the show. Jenelle, in return, refused to continue filming for the day and reportedly texted show producers: "YOU ARE RUINING MY F**KING LIFE. Stay out of it."
Barbara seemed to believe Jenelle's marriage with David may have something to do with her daughter's outlandishly aggressive behavior. She told one of the show's security guards, Andre, that she was "very worried" about Jenelle, noting David starts a fight with her every time she films.
"I think he's hurting her. I can see it. It's a domestic violence thing, and he's keeping her like a prisoner," Barbara said. "She can't even leave her house."
Barbara's accusation comes just months after Jenelle and David were involved in a domestic dispute, leading North Carolina officers to visit their home, often referred to on the show as The Land. Evans was heard telling a 911 operator her husband attacked her in their yard and "pinned" her down to the ground so hard that she heard her "collarbone crack" in October 2018.
Although Evans was taken to the hospital via private car and officers made a house check, no arrests or charges were made for the incident.
Jenelle later released a YouTube video denying any abuse and said that she was "completely fine."
"I know everyone's concerned about me, and I know everyone wants to know, 'Is she ok? How are the kids? Blah, blah, blah,'" she said. "Everything's fine. You know, I've been in so many domestic violence situations in the past that I would not put up with it now. So I don't know why you guys would think that I would continue to stay in this relationship if I was being abused."
Teen Mom 2 airs on MTV on Monday nights at 9 p.m. ET.