Why Did Channing Tatum and Jenna Dewan Split? Actor Hinted She Didn't Have The 'Perfect Life'
Channing Tatum and Jenna Dewan announced Monday they ended their marriage after nearly nine years. Ahead of this news, the actress admitted in February that life with her actor spouse wasn't "perfect."
"When people say you guys have such a perfect life, I want to scream and tell them no one's perfect. I think there are such things as great fits," she told Health Magazine. "It is a great fit as long as you are growing together, and I think up until this point we've really grown together...But I think a couple needs to be conscious and to want to do the work and be willing to look at the parts of you that need work."
The World of Dance host shared that, like other couples, they fought and disagreed on things. However, she went as far as to confess the pair experienced "days where we don't really like each other" and would have to schedule time together—but not for sex.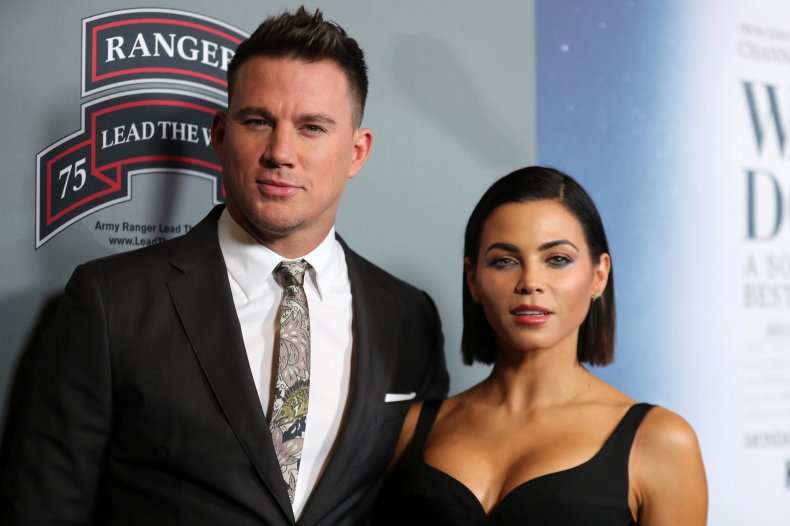 The now estranged couple confirmed their plans to separate in a joint statement via social media.
"We have lovingly chosen to separate as a couple," the pair wrote. "We fell deeply in love so many years ago and have had a magical journey together. Absolutely nothing has changed about how much we love one another, but love is a beautiful adventure that is taking us on different paths for now."
Tatum and Dewan agreed that it "feels odd" to share such information with the public. But they acknowledged it came with the territory of the career paths they've chosen.
Despite this news, the couples pledged to be "loving dedicated parents" to their 4-year-old daughter Everly. As of now, Tatum and Dewan requested privacy.
The former couple first met on the set up Step Up in 2006. They married in 2009 on a private estate in Malibu, California. But speculation regarding the couple's potential for separation reportedly surfaced in early March when she attended the annual Vanity Fair Oscars after-party alone. However, the Witches of East End alum told Entertainment Tonight Tatum was babysitting their daughter for the evening.