Jenna Ellis Doubles Down on Calls to Impeach Joe Biden
Jenna Ellis, a former senior legal adviser to Donald Trump during his White House tenure, has stood by her suggestion that President Joe Biden should be impeached.
Speaking on Newsmax, to which she is a regular contributor, Ellis criticized Biden's actions in regard to immigration at the southern border and also questioned the new eviction moratorium backed by the White House.
Ellis criticized reported plans for migrants who cross into the U.S. to be offered COVID vaccinations as they await processing by Customs and Border Protection. Such plans were reported by The Washington Post, which cited two unnamed DHS officials.
Speaking on Newsmax's Saturday Agenda, Ellis suggested spikes in some areas could be attributed to migrants entering the country illegally.
In quotes reported by The Washington Examiner, Ellis said: "And now Joe Biden's solution is to what? Just offer them a vaccination? I mean that's something that clearly, I think this is a violation of his oath of office."
She went on to suggest Republicans in Congress should "not let him get away with clearly unconstitutional behavior," before citing "the CDC moratorium that he knows is in bad faith." The moratorium faces legal challenges.
"These are things that directly violate his oath of office [that] I do think fall within the definition of impeachment within the U.S. Constitution, and it would be my hope, even though the GOP of course is in the minority right now that they would at least start talking about this," Ellis said.
In a tweet, Ellis referenced commentators Dan Bongino and Mark Levin suggesting Biden should be impeached in recent days.
Ellis, who quit the Republican Party last month, tweeted: "The left is absolutely melting down over @dbongino, @marklevinshow, and me all agreeing and openly saying Biden should be impeached because... he's actually committed impeachable offenses and should be held accountable.
"That's what impeachment is for.
"They know we're right"
In a subsequent tweet she shared a Washington Examiner article detailing her comments on Newsmax and wrote the hashtag "#ImpeachBiden."
In further comments shared with Newsweek, Ellis said: "The Biden Administration's actions are serious and egregious. Impeachment has become merely a political weapon in the hands of Democrats, and I'm not calling tit for tat or based on political considerations
"Impeachment properly and in context should be used to hold presidents accountable when they clearly and intentionally violate the constraints of the Constitution, as Biden has. It is our mechanism the founders provided to stop federal officials who would be tyrants. If our system was functioning properly, Congress would have impeached and removed a number of sitting Supreme Court justices too."
Ellis' remarks also come after Rep. Marjorie Taylor Greene (R-GA) has repeatedly suggested Biden be impeached, having previously filed articles against him.
To impeach Biden would require a simple majority vote in the House behind such a move.
Given the Democratic Party majority in the lower chamber of Congress, it would appear unlikely such a push would receive enough support. To convict should impeachment happen would take a supermajority of two-thirds in the Senate.
Newsweek has contacted the White House for comment.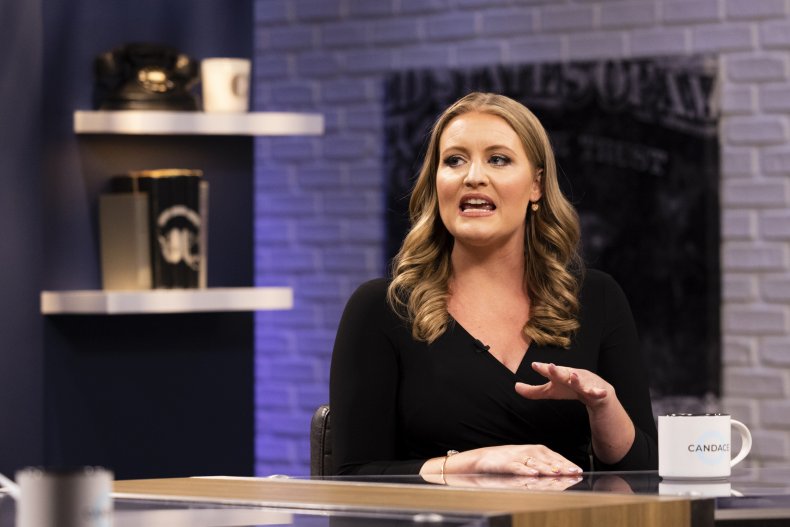 Update 08/11/2021, 2:50 a.m. ET: This article was updated to include further comments from Ellis.