Jenna Ellis Says Jury Influenced to Make Derek Chauvin 'Pay for the Sins of White People'
Jenna Ellis has accused leftists of influencing jurors to make former Minneapolis police officer Derek Chauvin "pay for the sins of white people."
On Tuesday afternoon, a jury found Chauvin guilty of second-degree unintentional murder, third-degree murder and second-degree manslaughter after he killed George Floyd on May 25, 2020. Footage of the incident, which showed Chauvin kneeling on Floyd's neck for over nine minutes as he gasped for air, triggered a nationwide reckoning and Black Lives Matter protests across the country against systemic racism and police brutality.
Ellis, an attorney for former President Donald Trump's 2020 campaign who worked on challenging the result of the election, appeared on Real America's Voice News after the verdict was delivered to blame leftists for the jury's decision
"According to Joe Biden, Maxine Waters, BLM incorporated and other leftists, the facts don't matter and true meaningful justice has been reinvented to mean social justice," she said. "The political and cultural retribution for viewpoint sins of the day."
Democrats celebrated the verdict after it was passed. Biden called the Floyd family, while former President Barack Obama and Michelle Obama said the decision was "the right thing." Chauvin was taken into custody after the jury found him guilty. His sentencing will be delivered in the coming weeks.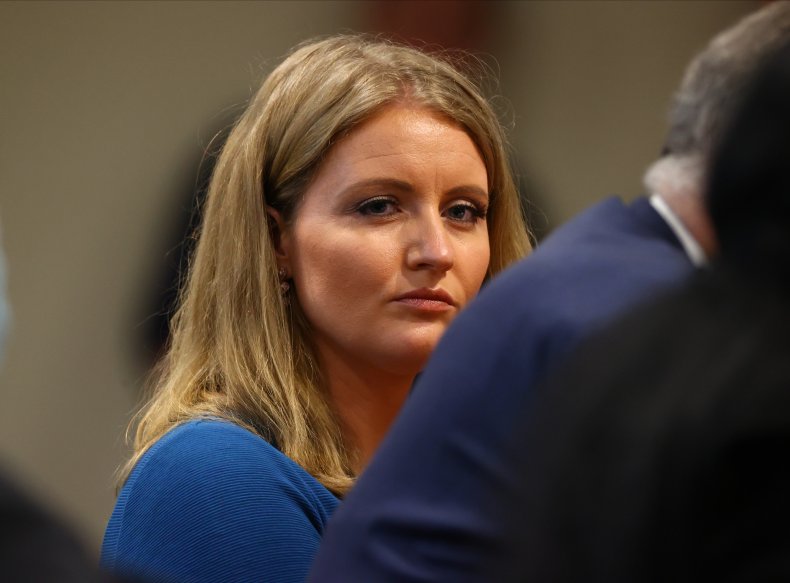 Ellis claimed that "Derek Chauvin had already been convicted in the court of public opinion as early as last summer and it doesn't matter to the left that our justice system requires the state to prove each and every element of the alleged offense beyond any or all reasonable doubt."
"It only matters that the nation is emotionally and politically charged," she continued. "Social justice carries with it the philosophy and political idea of corporate guilt."
Ellis argued that people believed Chauvin to be guilty because he's white and "must be made to pay for the sins of white people collectively."
"Derek Chauvin is white, George Floyd is Black so Chauvin is implicitly and automatically guilty of racism so he must be punished," she said. "He must be made to pay for the sins of white people collectively. Social justice ignores the rule of law in favor of the rule of emotional, corporate, automatic guilt."
She argued that leftists' "worldview says that Chauvin is automatically guilty" and "social justice is nothing more than revenge for perceived, collective harms."
"Chauvin was on trial for a very specific set of crimes. He was found guilty on all charges but does anyone think that the jury wasn't influenced by the social justice warriors?" Ellis concluded.
Newsweek reached out to the White House for comment. This story will be updated with any response.