Jenna Marbles, Julien Solomita Engagement Prompts Joyful Praise from Fans
YouTube star Jenna Marbles (Mourey) is officially engaged—and fans couldn't be happier for her.
The 34-year-old is set to tie the knot with fellow YouTuber Julien Solomita after eight years of dating.
"A little while ago, I asked Jenna to marry me, and she said yes," Solomita, 28, confirmed on a Twitch stream on Thursday. "So, we are engaged."
He gave his viewers a glimpse of his engagement band and shared a photo of Mourey's diamond ring.
Solomita also melted fans' hearts when he asked his future wife's dog Marbles permission to propose.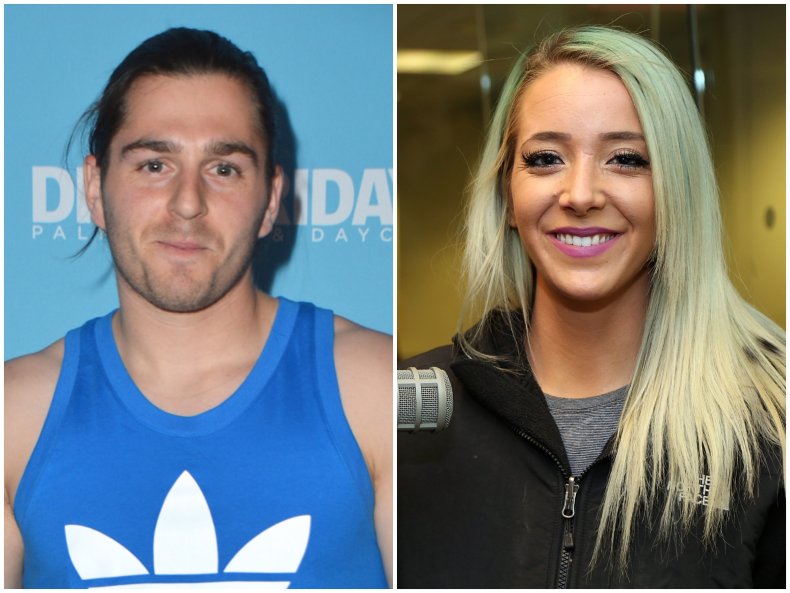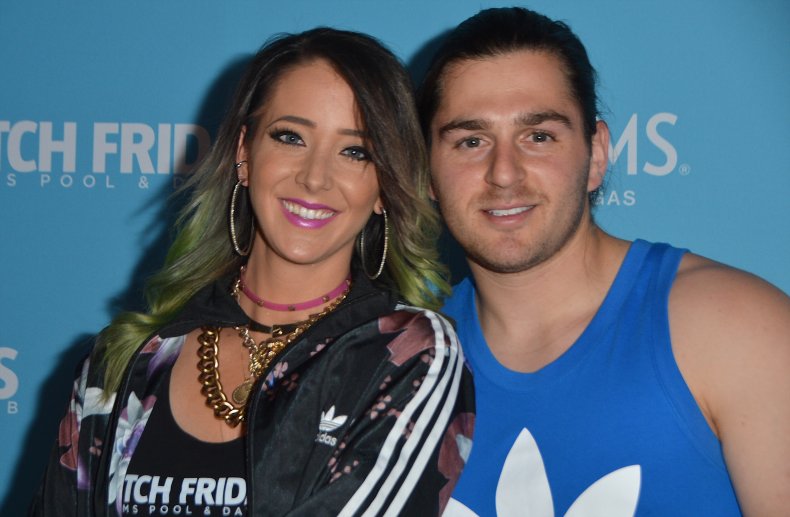 "I just woke up and wanted to be married to her," he said. Marbles has yet to comment publicly on the news.
News of the engagement has delighted fans who are basking in the love on social media.
"AHHHHHHHH IM GONNA CRYYYY CONGRATS JENNA AND JULIEN," reads one viral tweet.
While another tweet with more than 20,000 likes reads: "congratulations to my actual parents jenna marbles and julien solomita."
"omg i just found out jenna and julien got engaged AHSJSJAJSJSN aaaaaaa i'm gonna cry i'm so happy for them," said another fan.
Another excited fan added: "MY PARENTS JENNA MOUREY AND JULIEN SOLOMITA ARE F****** ENGAGED I AM IN PUBLIC TRYING NOT TO SOB I AM SO HAPPY FOR THEM BOTH."
"WAIT HOLD UP????" said another. "JENNA AND JULIEN GOT ENGAGED?? I AM LITERALLY THE HAPPIEST PERSON RN."
Another person wrote: "JENNA MARBLES AND JULIEN SOLOMITA ARE ENGAGED! NY HEART !! THEY DESERVE THE WORLD I LOVE THEM."
"NOT JULIEN SAYING HE ASKED MARBLES FOR PERMISSION TO MARRY JENNA," said another.
The so-called mom and dad of YouTube have reportedly been a couple since 2013 and are known for their popular video content and love of dogs.
Mourey quit YouTube last year after apologizing for past offensive content and use of blackface in an impression of rapper Nicki Minaj.
"It was not my intention to do blackface ... but all that matters is that people were offended and it hurt them," Mourey said in the now-deleted video. "I think I'm just gonna move on from this channel for now. I want to make sure the things I put out into the world are not hurting anyone."
The couple also had a joint podcast, the Jenna and Julien Podcast, which they ended back in August.
"I haven't been on the internet for a while." Mourey said at the time. "I'm getting help, and I'm just being a person right now."