Caitlyn Jenner's First Ad Uses Footage of Nancy Pelosi, Gavin Newsom Violating COVID Protocols
California gubernatorial candidate Caitlyn Jenner released her first video campaign ad Tuesday, and it contains a salvo against "elitists" like House Speaker Nancy Pelosi and Governor Gavin Newsom.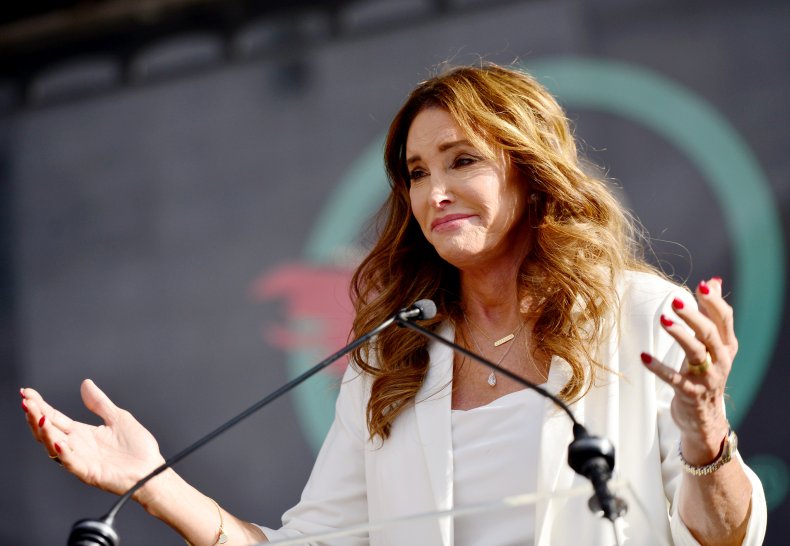 Jenner shared the video on her official Twitter account. The post was captioned with this line from the ad: "I came here with a dream 48 years ago to be the greatest athlete in the world. Now I enter a different kind of race, arguably my most important one yet, because California is worth fighting for!"
The Republican is seeking to recall the current governor, Newsom. In her ad, she states her case, speaking in a voice-over throughout the nearly three-minute video.
"California was once the envy of the world. We had what everyone else wanted. The American dream grew up here," she says over old footage of Hollywood theaters and beach scenes.
The imagery then shifts to that of a homeless person wandering down a street and syringes being collected. Her voice grows more solemn as she says, "Yet career politicians and their policies have destroyed that area. It's been locked away...closed...shuttered...left in the dark...burned down."
She continues, "The government is now involved in every part of our lives. They've taken our money, our jobs, and our freedom. She adds, "California needs a disrupter—a compassionate disrupter!"
Jenner describes arriving in the state 48 years ago. (The 71-year-old TV personality was born in Mount Kisco, New York, as William Bruce Jenner.) She goes on to say that she's going to save California and fight for parents who have had to school their kids at home in the past year, and will also stand up for business owners forced to close and pastors who couldn't see their congregations in person.
At this point, Jenner sharpens her attack, calling out California "elitists" who run the state's government. As she says this, a video plays of Pelosi breaking COVID protocols by visiting a hair salon last September while not wearing a mask. A photo also highlights Newsom's presence at a large dinner party last November, where the guests (including the governor) aren't wearing masks or practicing social distancing.
"I don't care if you're a Republican, Democrat—I'm running to be governor of all Californians," Jenner says. Footage then shows her collecting Olympic gold medals in the 1970s as she pledges to "bring the gold back to the Golden State."
Thus far, Jenner's campaign for governor has seen its share of controversy. She faced ridicule recently after saying she supports banning transgender girls from competing in schools' female sports. Transgender advocates have also criticized her for continuing to be part of the GOP, while some pro–Donald Trump conservatives have derided her political aspirations.