Jennifer Aniston Praises Brad Pitt's 'Friends' Cameo: 'He Was Wonderful'
Jennifer Aniston has heaped praise on her ex-husband Brad Pitt for his "wonderful" cameo on the classic sitcom Friends.
The 52-year-old actress became one half of Hollywood's de facto golden couple when she exchanged nuptials with Pitt, 57, in 2000.
And one year into their marriage, Friends fans got to see the lovebirds' onscreen chemistry, when Pitt landed a guest-starring role on Aniston's hit NBC sitcom.
With the stars of the comedy hitting the promotional trail ahead of HBO Max airing Friends: The Reunion on Thursday, Aniston sat down for an interview with Access Hollywood, during which she discussed the most memorable cameos.
Aniston and her co-stars Courteney Cox and Lisa Kudrow shared an illustrious list of Hollywood stars they enjoyed welcoming onto the Warner Bros. set, including "brilliant" Reese Witherspoon, "hysterical" Ben Stiller, and "incredible" Paul Rudd.
Showing there was no bad blood between herself and her former partner, Aniston then stated: "Mr. Pitt was wonderful... fantastic."
"Oh, he was fantastic," echoed Kudrow, as Cox nodded along in agreement.
Other stars making the cut of approved cameos were Sean Penn, Giovanni Ribisi, and Charlie Sheen, who they lauded for being "so funny."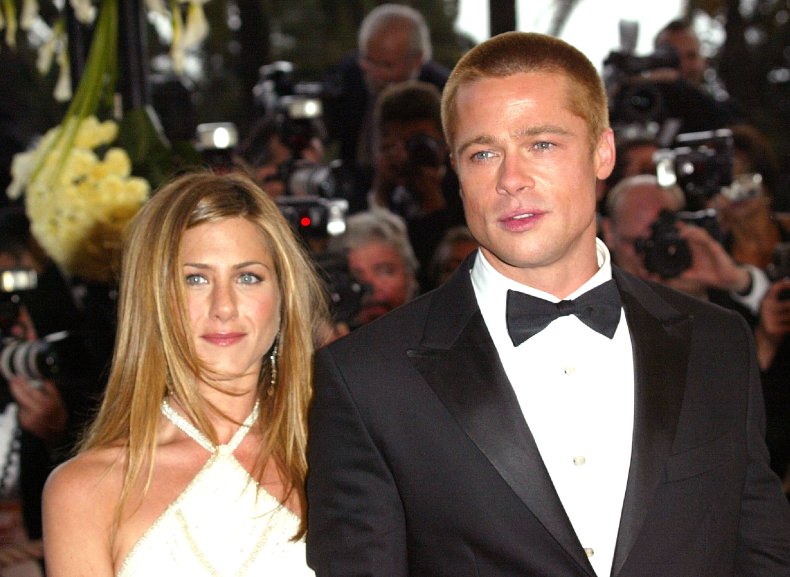 Pitt appeared in a Thanksgiving episode of Friends during the eighth season, portraying Will, an old school friend of Ross Geller (David Schwimmer) who had a long-held grudge against Aniston's character, Rachel Green.
His comedic performance proved to be a hit with viewers, and the following year he was nominated for a Primetime Emmy Award in the category Outstanding Guest Actor in a Comedy Series.
Aniston and Pitt would go on to announce their separation in January 2005, with their divorce being finalized in October of that year.
In April, Aniston sat down with co-stars Cox, Kudrow, Schwimmer, Matt LeBlanc, and Matthew Perry to record their highly anticipated reunion.
Hosted by James Corden, the unscripted special will see the actors taking a trip down memory lane as they look back on their decade-long run on the hugely successful NBC show, which aired between 1994 and 2004.
As well as sharing anecdotes from yesteryear, they will also be joined by some of today's biggest stars, including Cindy Crawford, Lady Gaga, Justin Bieber, BTS, and Cara Delevingne.
Some of the show's guest cast members are also expected to join the televised one-off, which was originally scheduled to be taped in August 2020 but was delayed due to the COVID-19 pandemic.
Friends: The Reunion will air on HBO Max on May 27.