Jennifer Aniston Says Joining Instagram Means She Can Decide Which Pair of Panties to Show the World
Jennifer Aniston wants people to get out of her panty drawers and says joining Instagram means she can now control which pair of panties people see.
The Friends star made the amusing—if odd—underwear analogy in a new interview with The Guardian speaking about the pitfalls of her enormous fame. Aniston has been a staple of tabloid gossip for over 25 years, coinciding with her famous role as Rachel Green.
"I thought, 'Why would I do this? People are already in my panty drawers all the time,'" Aniston said of joining Instagram. "And I want them out of my panty drawers. But now I can decide which pair to show them."
The actress joined the photo-sharing platform last month to enormous fanfare last month. Her first photo was a reunion selfie with her famous Friends co-stars Courteney Cox, Lisa Kudrow, Matt Le Blanc, Matthew Perry and David Schwimmer.
Fans flocked to follow Aniston in such a hurry that her profile temporarily crashed in its first 24 hours online, reported CNN in October. "We are aware that some people were having issues following Jen's profile. We are thrilled to have this 'Friend' as part of the Instagram community," said a spokesperson for Facebook, which owns Instagram.
Aniston's second post on October 16 acknowledged the issues. She wrote: "I swear I didn't mean to break it... Thank you guys for the kind, glitchy welcome."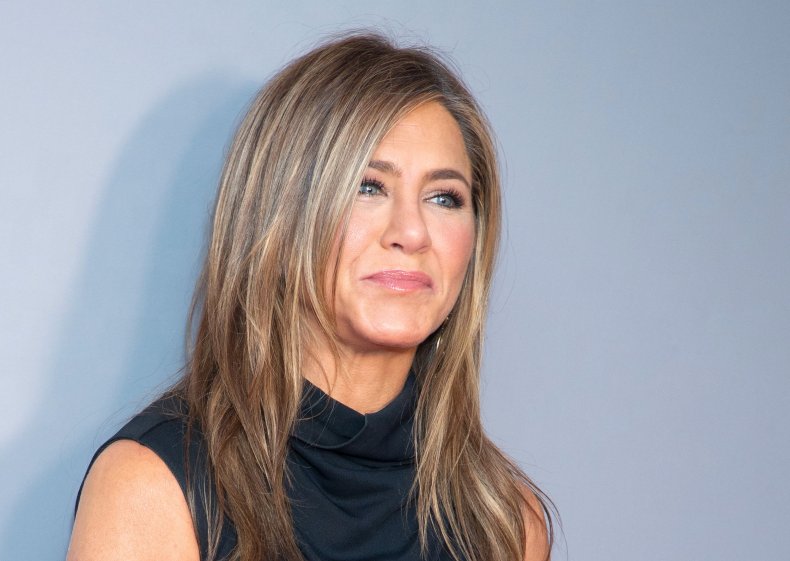 In an interview on Jimmy Kimmel Live last month, Aniston admitted she felt the need to join Instagram because of her friends insisting she should. "[I'm the] most reluctant person to ever join Instagram," said the actress. "I just got tired of, you know... what you resist persists. So what the hay? Just do it."
Aniston also told Kimmel that she had a fake Instagram account, or a "finsta," to keep up to date with friends.
In the Guardian interview Tuesday, Aniston added that she in part made a public profile to promote her new Apple TV+ series The Morning Show, which co-stars close friend Reese Witherspoon. Aniston and Witherspoon also serve as executive producers.
The Apple original series follows the inner workings of a morning television program in the wake of a sexual misconduct scandal ousting the show's long-time co-anchor, played by Steve Carell. The plot is similar to the real-life events that upended NBC's Today show in 2017 when anchor Matt Lauer was fired after a colleague accused him of rape.
Aniston plays the fictional show's long-running anchor Alex Levy, who is joined by young upstart co-anchor Bradley Jackson, played by Witherspoon.