Jennifer Emmi, TV Animal Rights Lawyer, Jailed Over Alleged Plot to Kill Husband's Girlfriend
A prominent animal rights attorney and media personality has been charged with attempting to hire a hitman to murder her husband's girlfriend.
Jennifer Emmi, 43, asked a worker at her Colorado ranch to "take care" of her estranged husband's new lover, according to an affidavit regarding the case.
According to the document, first reported by The Denver Post, the ranch hand recorded a phone call in which Emmi asked "if he knew anyone who could help get rid of" the other woman. She allegedly remarked: "Nobody will miss her."
After discussing that the "hit" could cost up to $100,000, Emmi allegedly said "the money would not be a problem." The informant said he believed she was serious.
Investigators also allege Emmi had searched online for "how to get rid of the other woman for good," local TV station KCNC reports.
Emmi faces charges of solicitation of first-degree murder, two counts of retaliating against a witness or victim and three counts of stalking. She was booked into Jefferson County Jail on January 25 and is being held on a $3 million bond.
The Animal Law Center attorney is a familiar face to many Coloradans because of her TV appearances on animal rights and her regular animal show on Facebook.
She is reportedly going through a divorce after her husband left her for an au pair who had been taking care of the couple's children.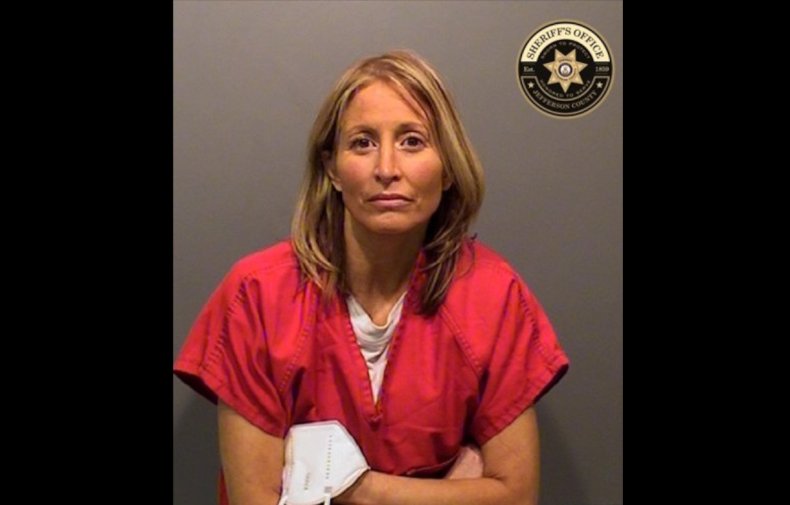 The murder-for-hire arrest follows a six-month investigation by the sheriff's office involving undercover meetings, blackmail and extortion attempts, The Post said.
Emmi has previously been charged with 16 felonies and 16 misdemeanors that include domestic violence claims, according to the newspaper.
Asked to comment on the new arrest, her husband told KCNC: "It's a very sensitive topic, and I ask for people to respect the privacy of the family and the children."
Attorney Colin Bresee, who has previously represented Emmi, has not seen the evidence in the case, but raised questions about the tape recordings.
"It's not unusual for someone whose husband is having an affair with the au pair to be upset and mad," he told The Post. "The line of saying how mad you are and how enraged you are and saying it to other people — it seems odd one of them was then a confidential informant who was working with police."
Emmi is scheduled to appear in court for a preliminary hearing on February 26.
Newsweek has contacted prosecutors and Jefferson County Sheriff's Office for comment.