Jennifer Garner's ex-husband Scott Foley has opened up about their marriage in a rare interview about his former wife.
The actor and director, who is well known for his roles in the likes of Scrubs and Scandal, was married to the actress for a short time in the early 2000s.
Foley gave some rare insight into their relationship in a recent radio interview.
In an appearance on Sirius XM's Andy Cohen Live this week, Foley was asked about dating when he was younger and if he ever dated anyone famous.
"Probably," Foley replied. "I got married during Felicity. It was a short-lived marriage."
Garner and Foley met while on the set of the TV show Felicity.
They got married in 2000 and divorced four years later in 2004.
Foley described how he "instantly" hit it off with the 13 Going on 30 star who played his girlfriend on the show.
"We're speaking about this with my current wife behind me and she's laughing," Foley said.
The actor has been married to Marika Domińczyk since 2007.
"She's really enjoying the squirming that I'm doing," he laughed.
Foley said that he and Garner parted ways amicably and that there is no animosity between them.
"No, you say hello. You're very civil," he said. "I mean, we do not keep in contact because she has her own family. I have mine. It's, wouldn't be something that we would search out."
He added that he has bumped into his ex-wife a few times in Los Angeles while with his current wife.
"Everybody says, 'Hi,' and you're cordial and you move on," he said. "That's life, right?"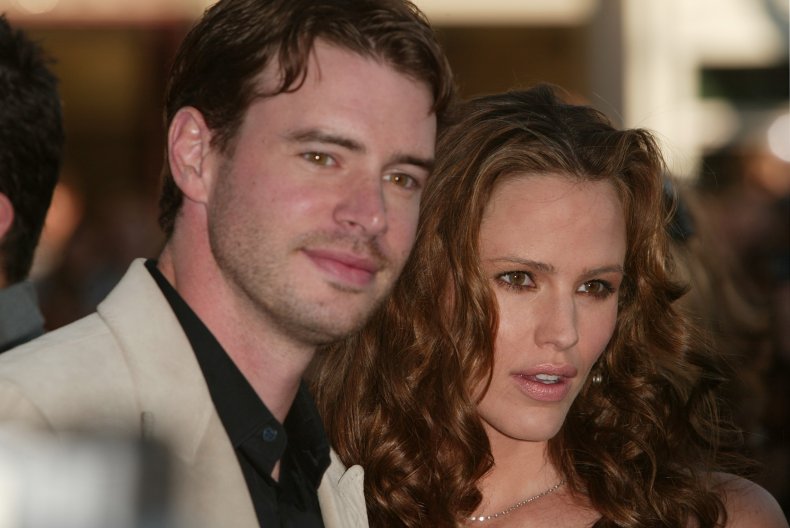 Another of Garner's famous exes—Ben Affleck—has been making headlines all summer since rekindling his romance with Jennifer Lopez.
The Batman star has said he is "in awe" of his new girlfriend and former fiancée since they got back together.
"I am in awe of what Jennifer's effect on the world is," the actor and filmmaker said in an interview with Adweek. "At most, as an artist, I can make movies that move people.
"Jennifer has inspired a massive group of people to feel they have a seat at the table in this country. That is an effect few people throughout history have had, one I will never know and one I can only stand by and admire with respect."
He added: "All I can tell you is that I have seen firsthand the difference representation makes because I have seen, over and over and over and over, women of color approach Jennifer and tell her what her example as a strong woman and a woman succeeding and demanding her fair share in the business world means to them."