Jennifer Garner Thinks Social Media 'Puts So, So Much Pressure on Kids'
Jennifer Garner is worried about her children being on social media, she told Fox News Tuesday.
"My kids don't have any social media yet. And I am terrified," the 46-year-old actor said. "I think it puts so, so much pressure on kids at an age when they're really vulnerable anyway. You know, if anyone has any clues, let me know."
"I am probably overprotective," she added. She has three children, Samuel, Seraphina and Violet, with her ex-husband, Ben Affleck.
Garner is also a mother on-screen in her new film, Peppermint, in theaters Friday. She plays Riley North, who sets out to avenge her husband and child's murders. "She's a mom-next-door, just like anyone, but she absolutely gets pushed to extremes," she said to the publication. "I think you can't ignore the power of, the depth of a mother's feelings. I think that you don't have to be a mom to understand that."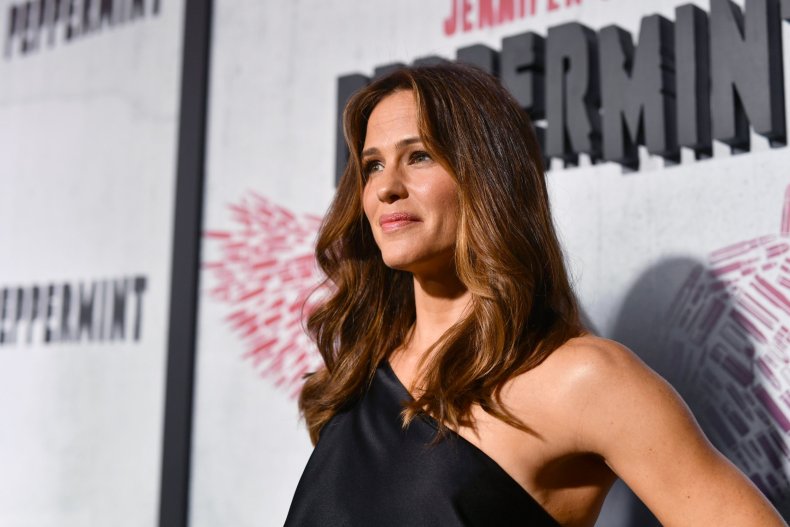 "I love playing a mom because there are no higher stakes than something involving your kids," the actor told Variety in August. "Nothing will push you further."
Garner can understand the pressures of social media, as she posts regularly on Instagram. She made a meme for mothers on the first and last days of summer Monday. She posted a photo of herself smiling, holding a piece of paper on which she wrote "Fun Summer Ideas" as a mother on the first day and a photo of herself bloody on the set of Peppermint as a mother on the last day. She added the hashtags, "back to school," "I will miss them but…" and "God bless teachers."
One of Garner's posts led to an exchange in the comments section with one of her friends, Sara Foster, about the dating app Bumble. Sisters Sara and Erin Foster are the Heads of Creative for Bumble BFF and Bumble Bizz.
Garner posted a photo of herself wearing goggles by the pool to mark one year on Instagram Saturday. "You really get me, summertime," she wrote in the caption. "I'm sorry to see you go."
"What do I have to do to get you on bumble and have this be your profile pic?" Sara Foster wrote in the comments. "You can have this for the poster," Garner replied.
"Jen Garner is actual perfection so I said like let's get you on Bumble because guys are obsessed with her. She was open," Sara Foster told People Tuesday. "I would set her up with an athletic guy. She needs an athletic guy like, strong that can take her because she can kick most [butts]."