Jennifer Garner Trends After J. Lo Confirms Ben Affleck Marriage
As Jennifer Lopez confirmed she's married her long-time partner Ben Affleck, many on social media have been discussing Affleck's ex-wife instead.
Jennifer Garner and Ben Affleck were married for 13 years before finalizing their divorce in 2018. After the news of Affleck's latest marriage was announced on Sunday, Garner surprisingly became a trending topic as fans of celebrity culture speculated on what her reaction would be.
Lopez confirmed that she and Affleck had tied the knot in a newsletter posted on her website On The JLo. The pair wed at a drive-thru chapel in Las Vegas, Nevada.
Instead of focusing on the happy couple, some shined the spotlight on the ex-wife instead.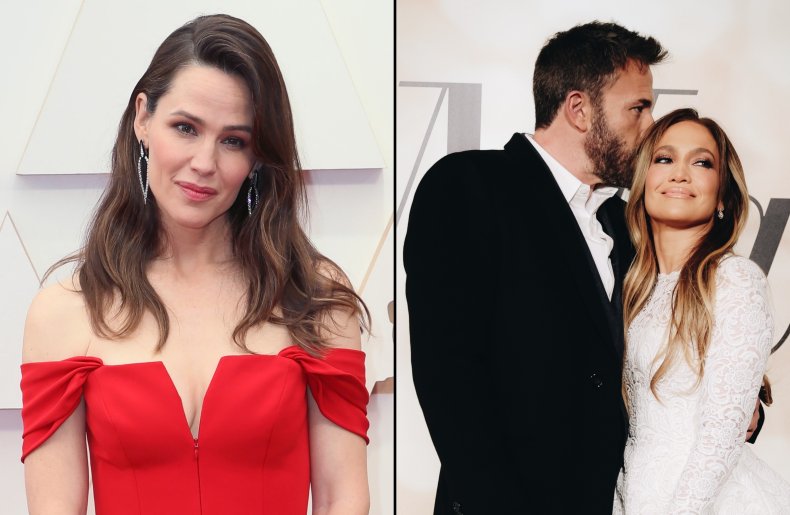 "I hope Jennifer Garner is out at brunch with friends laughing and saying, "Vegas?? Really?" wrote @DaniAndi4 on Twitter after @TisStef had commented on how "anticlimactic" Bennifer's wedding seemed. "For no reason at all in particular, I think this should be Jennifer Garner appreciation week," suggested @michelejalex before going on to state: "certainly she deserves better than him."
"I can feel Jennifer Garner stress baking from here," wrote writer and director Michelle Markowitz on Twitter. Garner is the host of the Pretend Cooking Show, which airs on her YouTube channel Garnerish.
The well-wishes being sent Garner's way were repeated by many online. "Jennifer, wherever you are, please know that a random British woman is thinking of you and hoping you are LIVING and THRIVING and HAVING A BALL," wrote @hoskas.
Lopez and Affleck were originally engaged in the early aughts but announced their breakup in 2004. Later that year, Garner and Affleck started dating after they'd worked together on Pearl Harbor (2001) and Daredevil (2003) before they got married in June 2005. They had three children together, two daughters and a son.
In response to seeing Affleck and J. Lo tie the knot, @ryansgameshow suggested that Garner should get together with Lopez's ex Alex Rodriguez. "The world needs a new J-Rod now more than ever," they wrote.
The newly wed couple's instincts were questioned by @wittyotter_ who pointed to their string of bad movies and their relationship histories as evidence. "Remember, these two willing made the movies Gigli, Daredevil and Marry Me, dated P. Diddy & A-Rod and divorced Jennifer Garner." The tweeter added: "They may be lovely people, but they make terrible decisions."
Writer and podcast host Tahlia Pritchard wrote: "I hope Jennifer Garner is thriving." Journalist Marisa Kabas simply said: "I just hope Jennifer Garner is having a nice day."
It seemed Garner was in fact having a nice day as her Instagram Story updates posted on Sunday morning suggested she was out on a bike ride in Lake Tahoe, California. Newsweek has reached out to Jennifer Garner for comment.
J. Lo's letter to fans was titled "We did it!" which included a pictures and videos of Affleck and her on their wedding day from Saturday. "Love is beautiful. Love is kind. And it turns out love is patient. Twenty years patient," Lopez wrote.
She confirmed that they stood in line for a marriage license in Vegas alongside four other couples who were "making the same journey to the wedding capital of the world."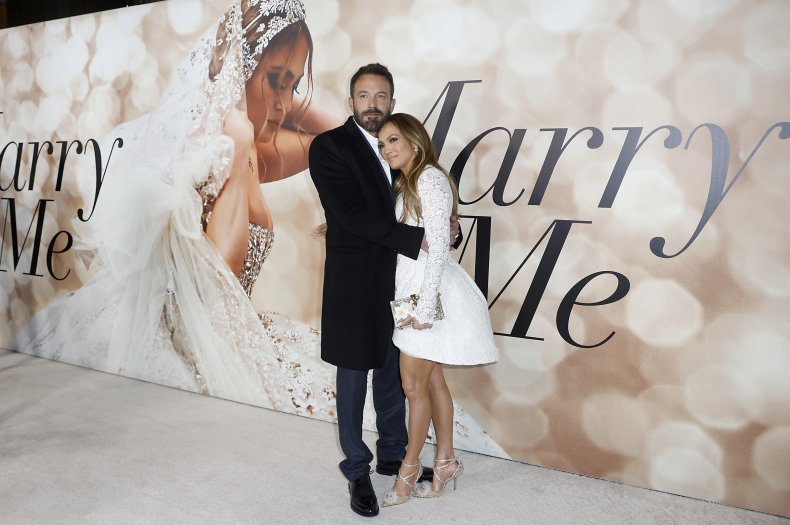 Update 07/18/22, 5:25 a.m. ET: This article has been updated to indicate that Newsweek has reached out to Jennifer Garner for comment.