Jennifer Grey, like Baby, is stepping out of the corner and back into the spotlight to spread an important message with a winter of discontent on the horizon.
Newsweek spoke to the 80s icon about her upcoming memoir and she also stressed the importance of Flu Shot Fridays -- a campaign to urge the most vulnerable to get out and get their flu shots before it's too late.
2021 and 2022 mark big milestones for Grey's professional career as it's the 35th anniversary of both Ferris Bueller's Day Off (1986) and Dirty Dancing (1987). Coinciding with the latter, she's announced she's got a new book coming out in May next year called Out Of The Corner.
She told Newsweek: "I'm bursting to talk about it, but I can't really. I did start writing it before the pandemic but I don't know whether I could have written it without lockdown because it really took away a lot of the competition for my attention and time."
Grey promises that the memoir Out Of The Corner won't be a salacious "tell-all" because the idea of writing a book like that is "repulsive" to her. She describe it as more of a reflective piece looking back at moments, or "chapters" from her life.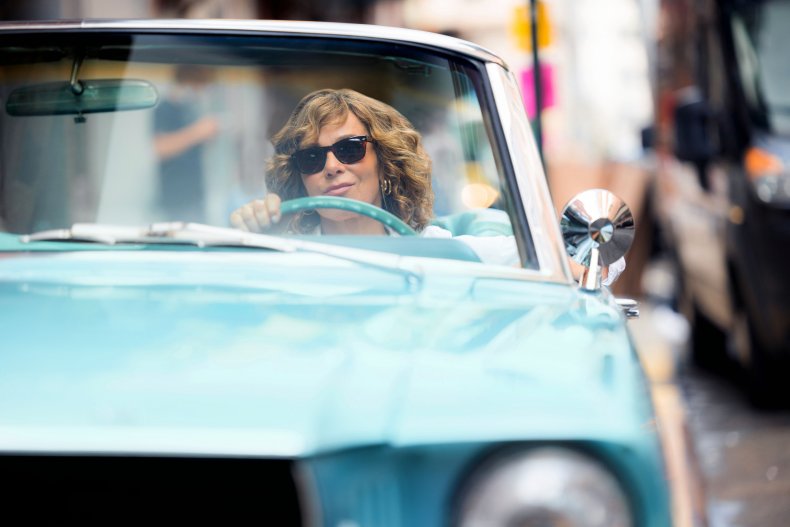 "To me it's more like a science experiment. Looking back, you're like, 'wow, that's really understandable that that would be like that or have felt like that' and I see it so differently now." Grey continued, "So to me, it's more about getting to the bottom of it like, 'oh, of course, that was like that, how could it be any different?'"
While she's been reflecting on her life for moments in her book, Grey says the recent 35th anniversary of Ferris Bueller's Day Off wasn't an occasion to celebrate. "Anniversaries are just moments to reflect about what it was like to be there, and time is moving like with Ferris, you know, life moves pretty fast."
Confirming she really took that film's message to heart, Grey reminds Newsweek and its readers: "There's no time like now to really get as much pleasure out of every day and what Ferris was basically with John Hughes (writer and director) was, enjoy your life, do what makes you happy, don't just go to school, don't just do your job. Don't be a robot," Grey said.
With the inevitable Dirty Dancing landmark coming up next year, Grey said she's not planning any big parties just yet.
Grey was talking to Newsweek as part of the Flu Shot Fridays campaign. She explained, "The idea is to be able to take either the day or half a day and think of it as a way of treating yourself," -- just like Ferris Bueller would-- "And since nobody really likes the idea of a shot, you just go okay, I'm gonna give myself a shot, which means I'm maybe not going to get the flu, which is a really good gift to myself and the people I care about."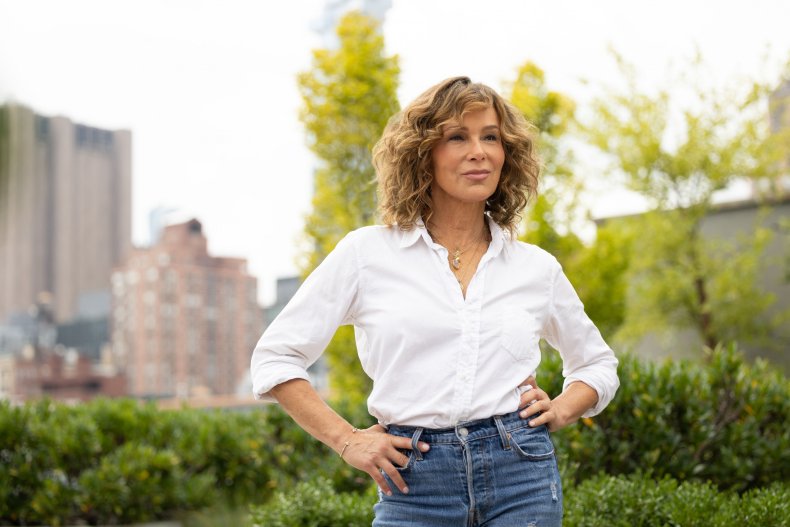 Flu Shot Fridays are appealing to anyone aged 50 and over to make time for their shot because they'll be most at risk this flu season. Anyone with asthma, heart disease, lung disease and diabetes are being urged to act too.
The CDC predict that there will be a surge of flu and COVID-19 cases over the winter so it's better to prepare for the scenario now. They suggest that people can get a second shot, such as a flu shot, at the same time as their COVID-19 vaccination.
Grey, who's strongly backing the campaign, said: "The truth is, you've been reading about what's happening with the hospitals overcrowding, and having to turn away patients. The amount of people is up to 800,000 people are hospitalized every year [with the flu] in America.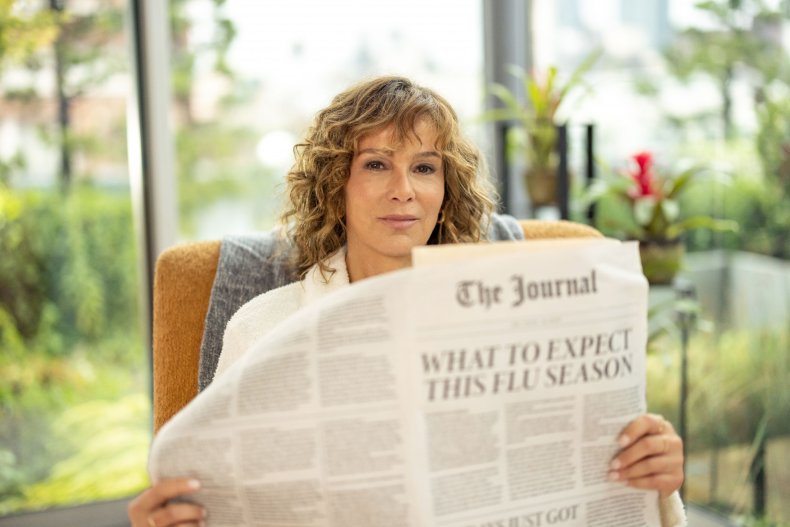 "For flu-related patients, imagine the idea of being turned away from a hospital," she continued, "Or the fact that you just don't want to be adding to the load that these these incredible people who work in these hospitals are dealing with.
"We just have to keep people out of the hospital as much as possible. And one of the best ways you can do that is by getting a flu shot."
Flu Shot Fridays is a campaign in collaboration with American Nurses Association (ANA). More details can be found at www.flushotfridays.com
Jennifer Grey's memoir Out Of The Corner is scheduled for release on May 3, 2022.