Jennifer Lawrence: All Her Movies Ranked from Worst to Best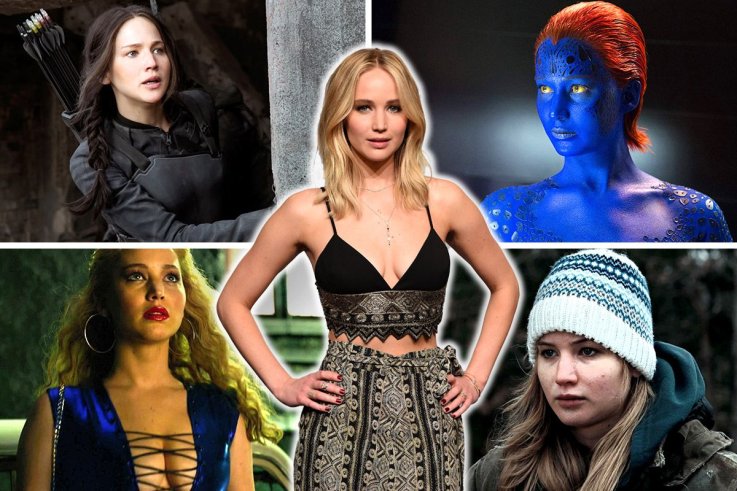 Jennifer Lawrence was discovered by a talent scout while visiting New York with her mother in 2005, when she was just 14 years old. She soon landed an agent, moved to Los Angeles, and appeared in a few TV shows and small movies. Her big break came in 2010 when she starred in Winter's Bone. Her performance as a teenage girl forced to look after her family in the rural Ozarks earned her widespread critical acclaim and a Best Actress Oscar nomination.
If Winter's Bone captured the critics' attention, her next two roles would propel her to worldwide fame.
In 2011 she made her first appearance as Mystique in the long-running X-Men franchise and then landed the prized role of Katniss Everdeen in the big-screen adaptation of the young adult literary sensation The Hunger Games.
Read more: All of Chris Hemsworth's movies ranked from worst to best
Director David O. Russell cast her alongside Robert De Niro, Bradley Cooper and Jacki Weaver in his 2012 drama Silver Linings Playbook, which became the first film in more than three decades to be nominated for Oscars in all four acting categories. The 22-year-old Lawrence went on to win Best Actress, the second youngest recipient after Marlee Matlin (who was 21 when she won for Children of a Lesser God in 1986).
The Academy didn't have to wait long for another film to receive nominations in all four acting categories: American Hustle (also directed by Russell) saw Lawrence and Cooper get the nod again, along with Christian Bale and Amy Adams.
Read more: All of Dwayne "The Rock" Johnson's movies, ranked from worst to best
Since appearing opposite Cooper once more in another Russell romantic comedy-drama (2015's Joy), she has made an espionage-action movie (Red Sparrow), a sci-fi-romance (Passengers) and a who-knows-what-that-was (Darren Aronofsky's mother!).
Join us as we look back at the career of the most successful Hollywood actress of her generation. Using data from critical review aggregation websites Rotten Tomatoes and Metacritic, as well as user-submitted reviews from IMDb, we've ranked all of Jennifer Lawrence's movies from worst to best.