Jennifer Lawrence and Cooke Maroney Are Now Married
Actress Jennifer Lawrence and Cook Maroney were married Saturday, according to various media outlets.
A representative for Lawrence confirmed the marriage to USA Today.
Prior to the official 'I do's', the couple were spotted getting off a private plane in Rhode Island Friday, according to TMZ.
Cameron Diaz, Kris Jenner, Nicole Richie and Adele were also seen in the pictures from TMZ, showing up to take part in pre-wedding activities. The wedding itself was said to be a 150-person affair, complete with a menu offering guests a choice of wood-roasted fish with herbs and lemon-infused butter or five-week-aged leg of beef with forager's sauce.
News of the couple's whirlwind—and quiet—engagement in broke in February, less than a year after the two began dating.
"I definitely wasn't at a place where I was like, 'I'm ready to get married,'" The Hunger Games star told podcast host Cat Sandler on an episode of Naked in June. "I just met Cooke and I wanted to marry him. We wanted to marry each other."
She continued: "We wanted to commit fully. He's my best friend so I want to legally bind him to me forever. And fortunately, the paperwork exists for such a thing. It's the greatest. You find your favorite person in the planet and you're like you can't leave."
But the pair's propensity for keeping their lives out of the public eye (Maroney has a private Instagram account with a little under 2,000 followers) left many wondering just who he is. Read on for more about the so-called "mystery man" below.
He works at an art gallery
Born and raised on a farm in Vermont, the 34-year-old works as a director at Gladstone 64—the Upper East Side location of New York City's Gladstone Gallery. A major player in the art world, the gallery regularly takes on clients such as Carroll Dunham (Lena Dunham's dad); Richard Prince; Anish Kapoor; Ugo Rondinone; and Bjork's ex, Matthew Barney, as noted by The Cut.
He is no wallflower
"He's definitely respected. He's not a big player, but he's a player," a source spoke of Maroney to The Cut. "I'd say he understands what good art is, as opposed to a lot of art dealers who just like to go to parties and do deals. I know that he likes contemporary but I know he also appreciates modernism. I think he really has solid taste in art and he's a very good art dealer, and I expect a fruitful career out of him."
Another source said of Maroney: "He's definitely fun-loving but I wouldn't say he's out of control. He likes to have fun, a young good New York guy who likes to participate and have fun. When we would hang out we would definitely drink, we would have fun."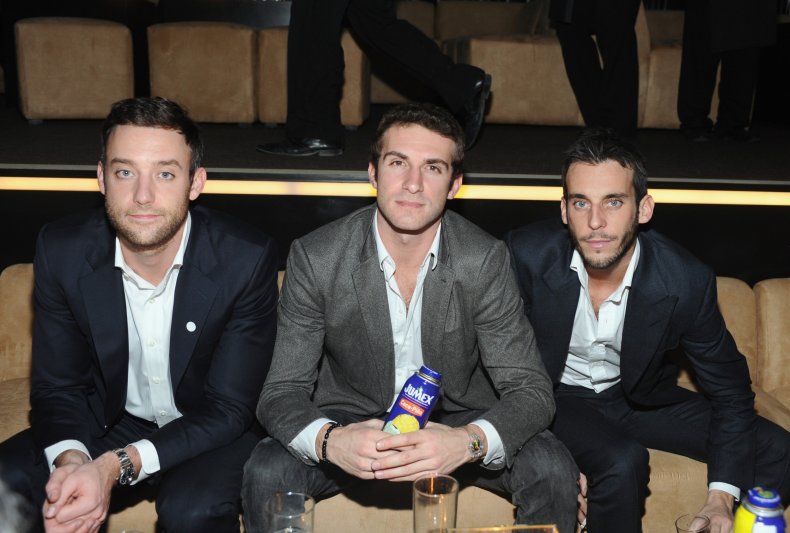 Maroney met Lawrence through a mutual friend
According to reports, Lawrence and Maroney met one another through actress Laura Simpson. "They met through Jen's friend Laura...The relationship has been going on a few weeks. But they have been very private and careful not to be seen together," a source told Page Six earlier this year.
The couple held an engagement party in New York City
Lawrence and Maroney toasted their impending nuptials at the River Café in Brooklyn, Page Six reported in May. "It was fabulous!" an insider told the outlet. "There were tables set up everywhere—the dining room, the terrace room and the outdoor patio."
According to Elle, the event came about a month after an Us Weekly report that Lawrence and Maroney were very committed to each other.
Story updated October 20, 2019 11:16 a.m. ET.