Who Is Cooke Maroney? Jennifer Lawrence Engaged to Art Gallery Director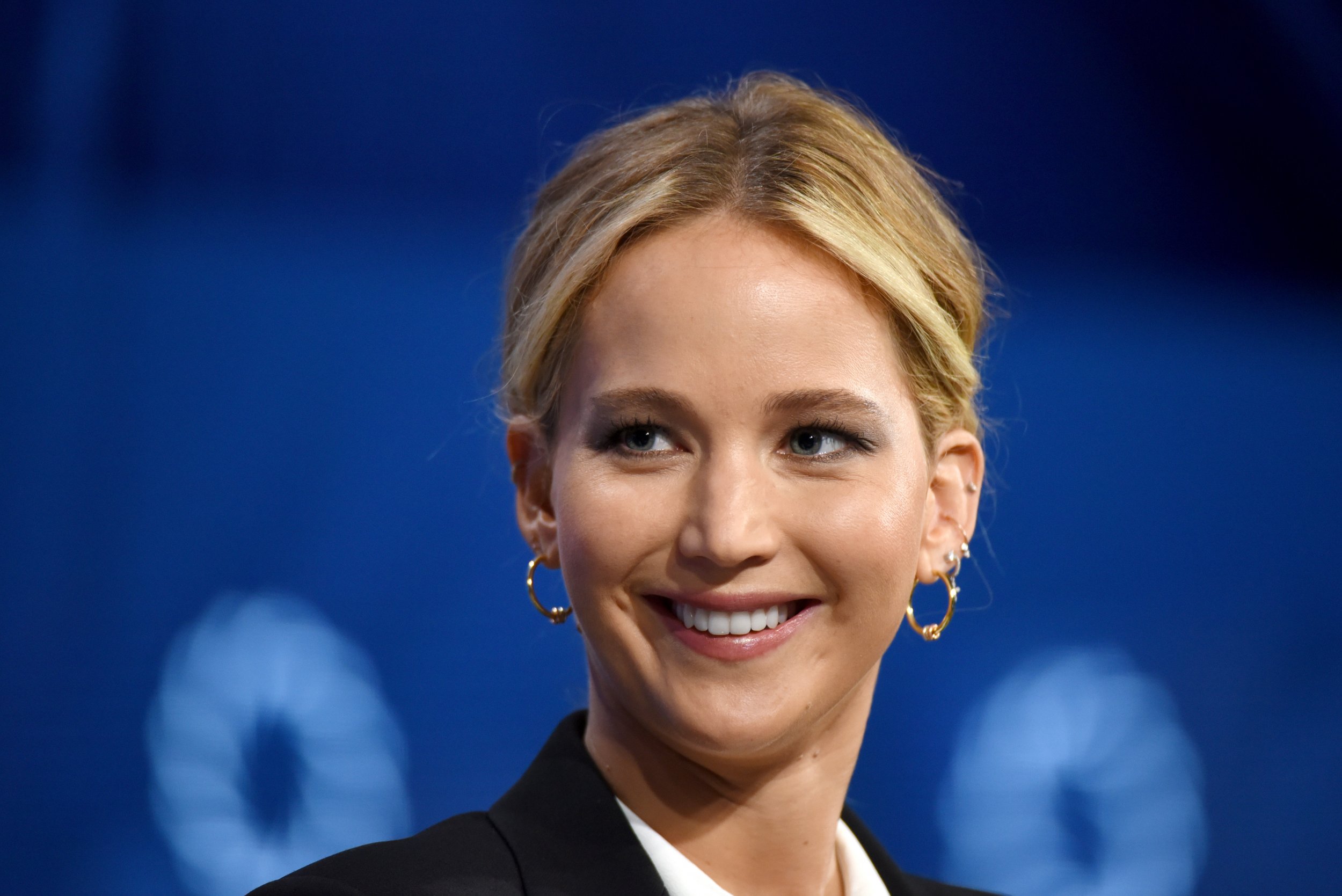 Actor Jennifer Lawrence is engaged to art gallery director Cooke Maroney, her representative has told The Hollywood Reporter.
The outlet confirmed the couple's news after Page Six published anonymous report saying she'd been spotted wearing a large engagement ring while out to dinner with Maroney.
Lawrence, 28, is famous for playing Katniss Everdeen in teen dystopia trilogy The Hunger Games and
Mystique in the X-Men series. She won a Best Actress Oscar for her role opposite Bradley Cooper in 2012's Silver Linings Playbook.
Cooke Maroney, listed as 34 by the BBC and 33 by The Reporter, studied art history at New York University, according to his Facebook page. He currently directs the Gladstone 64 branch of the New York-based Gladstone Gallery, founded by art dealer and film producer Barbara Gladstone. The gallery reportedly lists Björk's ex Matthew Barney and Lena Dunham's father Carroll Dunham among its clients, The Cut previously reported.
Maroney previously worked at the Gagosian network of galleries, according to his Facebook page.
Rumors of the relationship emerged last spring, when the pair were reportedly spotted around New York City.
Before Maroney, Lawrence dated Darren Aronofsky, who directed her in 2017's Mother!. The couple dated for roughly a year before calling it quits in September of that year, People magazine previously reported. Famous for directing 2000's Requiem for a Dream and 2010's Black Swan, Aronofsky was in a relationship British actor Rachel Weisz from 2001-2010.
Like Aronofsky, Lawrence was also once linked to a famous Brit. She dated Nicholas Hoult for four years after the pair met on the set of X-Men: First Class. The About A Boy actor, who recently starred in Oscar-nominated historical romp The Favourite, indicated in January the pair still get on well.
Lawrence and Hoult both star in upcoming X-Men film Dark Phoenix, which is slated to hit U.S. theaters June 7, 2019. "We're a big family, we've been doing those movies since we were 20 years old," Hoult said of the movie's cast to Evening Standard Magazine. "The X-Men crowd really grew up together. It's been a good eight, nine years making those movies. We've all got to get along, we've all got to have fun."
As well as Lawrence and Hoult, Dark Phoenix features X-Men regulars James McAvoy and Jessica Chastain. The heroes will face off with Sophie Turner's eponymous Dark Phoenix, after her character Jean Grey loses control of her powers.