Jennifer Lawrence Fought a Woman at Ellen DeGeneres's Birthday Party After Smoking Weed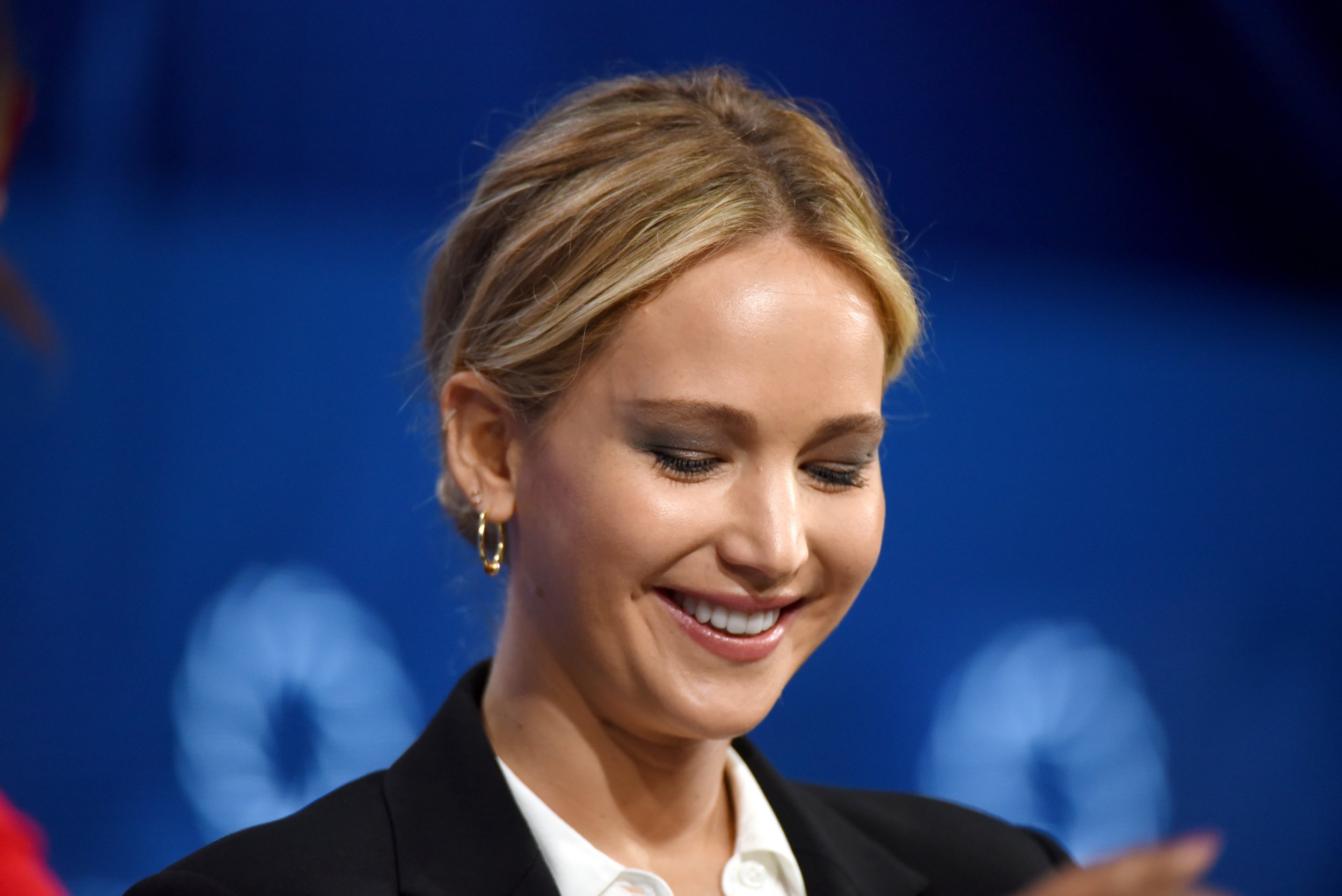 Jennifer Lawrence is no stranger to recalling—or even showcasing, for that matter—her most embarrassing moments. The Academy Award winner shared a story about how she freaked out on weed while at Ellen DeGeneres's 60th birthday party and wound up fighting with a woman over a Port-a-Potty.
Lawrence, 28, first addressed the hilarious matter during a February 28 appearance on SiriusXM's The Howard Stern Show. The radio show, however, aired the moment as part of a throwback clip that resurfaced on Christmas Eve. During the time in question, the Red Sparrow actress claimed to have been out-of-sorts after smoking a joint with rappers, who she left unnamed. She joked about how "their s*** is different" because it allowed her to apparently enter "a different universe."
"I went to the Port-a-Potty to go pee, and there was a woman there, and she was like, 'No, no, no, go on, go ahead!' I was like, 'No, you were here first. You go!' And she was like, 'Go,'" she said. Lawrence soon made the assumption that the woman allowed her to go before her because she had to poop. The actress, therefore, exited the Port-a-Potty to inform the women she could use it instead.
Lawrence suggested the woman was "kind of laughing," but she denied having to go to the bathroom in that way. However, the pair's interaction soon took a turn for the worst.
"All of a sudden security is grabbing me because what I hadn't realized is I am grabbing this woman by the shoulders, shaking her, screaming, 'You have to poop! You have to poop,'" she continued. "And the security guard is laughing so hard because he heard the whole exchange, and he's like, 'You can't grab her, but I agree, she has to poop!"
"[The security guard] and I are just on the ground laughing. And the woman finally started laughing and I was just like, 'Just poop,'" she added.
The woman in question wasn't a celebrity. However, Lawrence said she wanted to track her down because she wanted to "apologize" for her behavior.
Lawrence has openly discussed her experience with marijuana before. During an appearance on Watch What Happens Live in 2015, she told host Andy Cohen that she once smoked weed before attending the Oscars.
"I saw my brother smoking out of a bong before one of the Oscars. [I] won't say which," she said. Lawrence than admitted to taking "a little hit" from the bong. However, she "plead the fifth" when Cohen asked her to reveal whether this incident occurred the year she won her first Academy Award in 2013 for Best Actress in regards to her performance in Silver Linings Playbook. This year is when Lawrence awkwardly fell walking up the steps as she went to claim her award.