Jennifer Lawrence Pens Angry Essay on Gender Pay Gap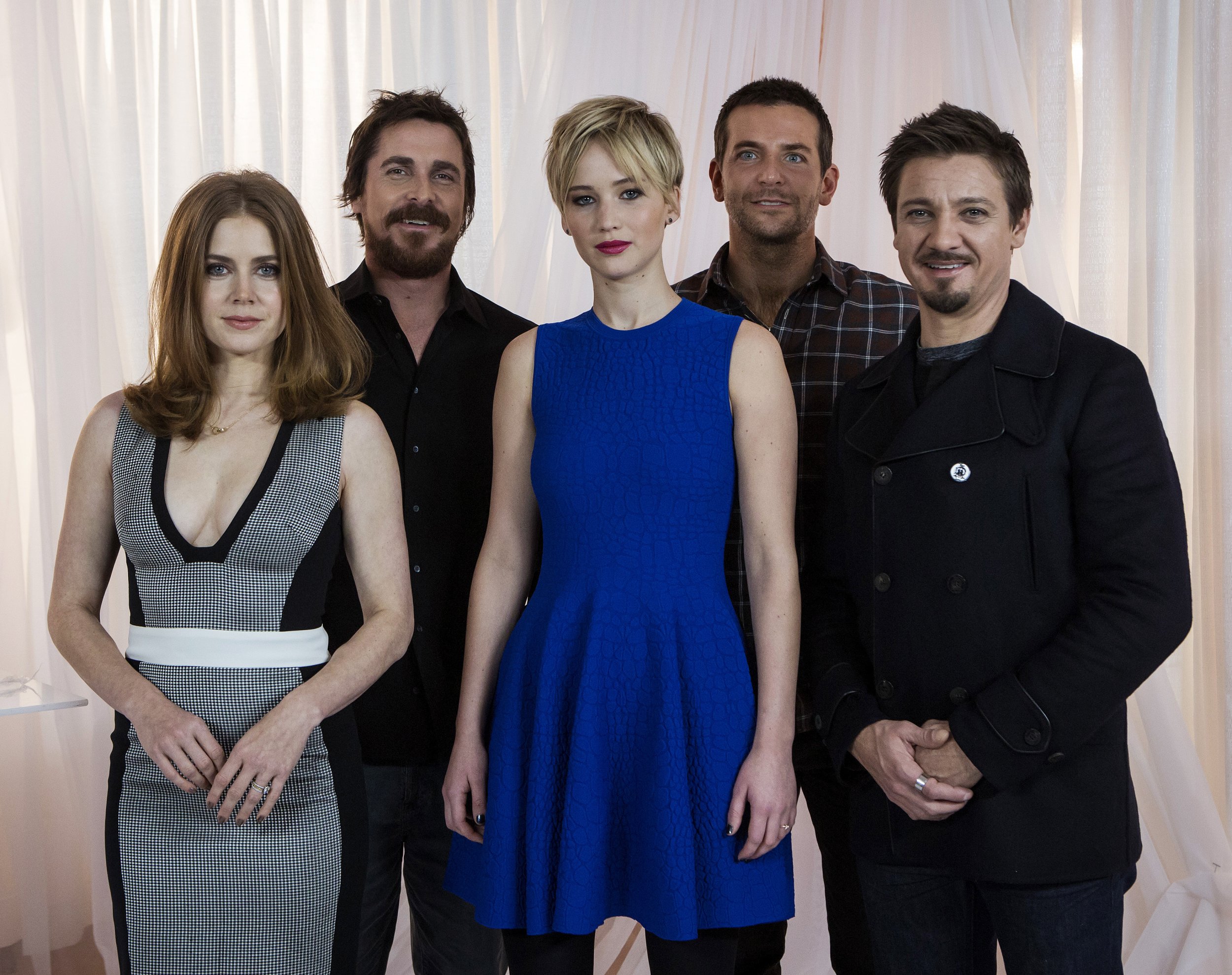 "When it comes to the subject of feminism, I've remained ever-so-slightly quiet," Jennifer Lawrence wrote in an essay for Tuesday's issue of Lenny Letter, the third edition of a recently launched weekly newsletter from Lena Dunham and Jenni Konner. But Lawrence used the rest of her essay to give that silence the slip.
The actress was first nominated for an Academy Award and a Golden Globe in 2011 for her role in Winter's Bone. Two years later, she won both of those awards for Silver Linings Playbook, while her co-star, Bradley Cooper, was also nominated but didn't win either one. Both actors received nominations for their next film together, American Hustle. But a hack into Sony's servers in December 2014 revealed that Lawrence and fellow actress Amy Adams were compensated less than Cooper, Christian Bale and Jeremy Renner.
"When the Sony hack happened and I found out how much less I was being paid than the lucky people with dicks, I didn't get mad at Sony. I got mad at myself. I failed as a negotiator because I gave up early," Lawrence wrote. She continued:
But if I'm honest with myself, I would be lying if I didn't say there was an element of wanting to be liked that influenced my decision to close the deal without a real fight. I didn't want to seem "difficult" or "spoiled." At the time, that seemed like a fine idea, until I saw the payroll on the Internet and realized every man I was working with definitely didn't worry about being "difficult" or "spoiled."
Lawrence wrote that she wondered if, in addition to her young age and personality, her hesitation to push for a higher-paying contract stemmed from gender-based social conditioning: "Could there still be a lingering habit of trying to express our opinions in a certain way that doesn't 'offend' or 'scare' men?" She went on to relate a recent incident in which she spoke her mind at work, straightforwardly but not aggressively, and garnered a reaction far removed from those she'd seen her male colleagues get when using the same tone.
"I'm over trying to find the 'adorable' way to state my opinion and still be likable! Fuck that. I don't think I've ever worked for a man in charge who spent time contemplating what angle he should use to have his voice heard. It's just heard," she wrote. Then she concluded:
Again, this might have NOTHING to do with my vagina, but I wasn't completely wrong when another leaked Sony email revealed a producer referring to a fellow lead actress in a negotiation as a "spoiled brat." For some reason, I just can't picture someone saying that about a man.