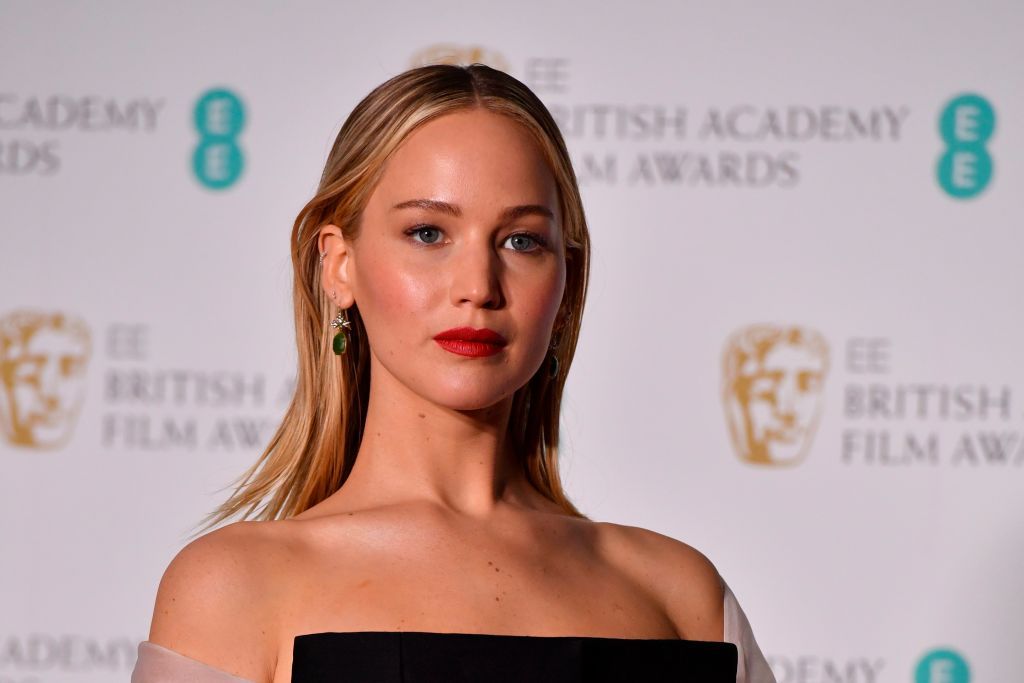 Updated | Jennifer Lawrence is not happy with alleged criminal Harvey Weinstein for using her name to defend himself.
The disgraced movie mogul is facing a class action suit filed by six women who claim that Weinstein and his company threatened female staff and covered up Weinstein's alleged sexual misconduct.
On Wednesday, legal representatives for Weinstein attempted to block the suit—according to court documents obtained by Page Six—by name-dropping several famous Hollywood women who publicly supported Weinstein previously. The document cited "Jennifer Lawrence, who told Oprah Winfrey she had known Weinstein since she was 20 years old and said 'he had only ever been nice to me,' and Meryl Streep, who stated publicly that Weinstein had always been respectful to her in their working relationship."
Lawrence caught wind of her former producer's legal tactics and denounced them in an interview with TMZ on Thursday. "Harvey Weinstein and his company are continuing to do what they have always done, which is to take things out of context and use them for their own benefit," the 27-year-old Red Sparrow actress said. "This is what predators do, and it must stop."
She added, "For the record, while I was not victimized personally by Harvey Weinstein, I stand behind the women who have survived his terrible abuse and I applaud them in using all means necessary to bring him to justice whether through criminal or civil actions. Time's up."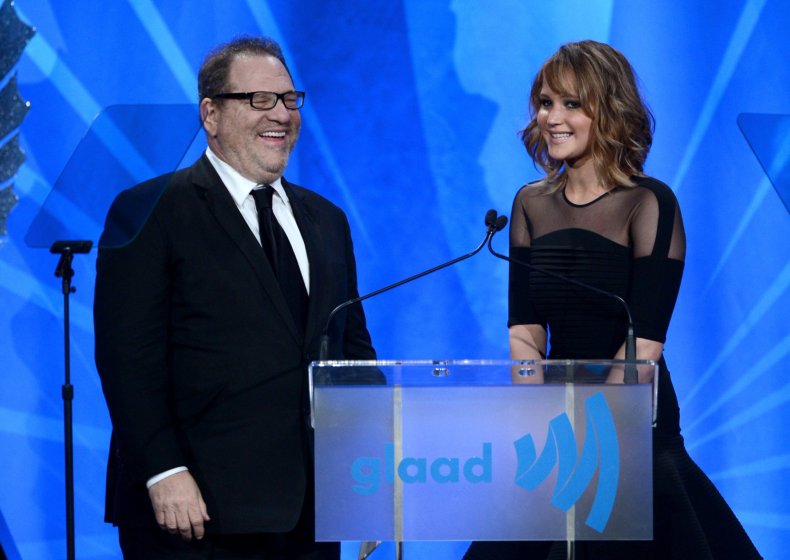 In a statement provided to Newsweek, a spokesperson for Harvey Weinstein stated the producer is sorry for using Streep and Lawrence's names in his legal defense.
"Mr. Weinstein acknowledges the valuable input both Meryl Streep and Jennifer Lawrence have contributed to this conversation and apologizes," the statement read. "Once again, moving forward, Mr. Weinstein has advised his counsel to not include specific names of former associates; and to avoid whenever possible, even if they are in the public record."
Lawrence worked with The Weinstein Company on the 2012 film Silver Linings Playbook, which earned the actress an Academy Award.
Nearly three months after the New York Times and New Yorker published pieces on Weinstein's alleged misconduct, Lawrence called Weinstein "paternal" in an interview with Oprah published by The Hollywood Reporter. "I had known him since I was 20, and he had only ever been nice to me—except for the moments that he wasn't, and then I called him an asshole, and we moved on."
She did not, however, doubt the stories of any of the accusers, and went on to say that she felt "sick" listening to the audio of Weinstein attempting to coerce Filipina-Italian model Ambra Battilana Gutierrez into showering with him.
Lawrence wasn't alone in condemning Weinstein's lawyers' tactics to defend the accused rapist. Streep also forcefully denounced the producer in a statement given to E! News.
"Harvey Weinstein's attorneys' use of my (true) statement—that he was not sexually transgressive or physically abusive in our business relationship—as evidence that he was not abusive with many OTHER women is pathetic and exploitive," she said. "The criminal actions he is accused of conducting on the bodies of these women are his responsibility, and if there is any justice left in the system he will pay for them—regardless of how many good movies, made by many good people, Harvey was lucky enough to have acquired or financed."
Update: Story has been updated to include a statement from a spokesperson on behalf of Harvey Weinstein.