Jennifer Lopez Says Alex Rodriguez Is Her 'Twin Soul' and 'Biggest Fan'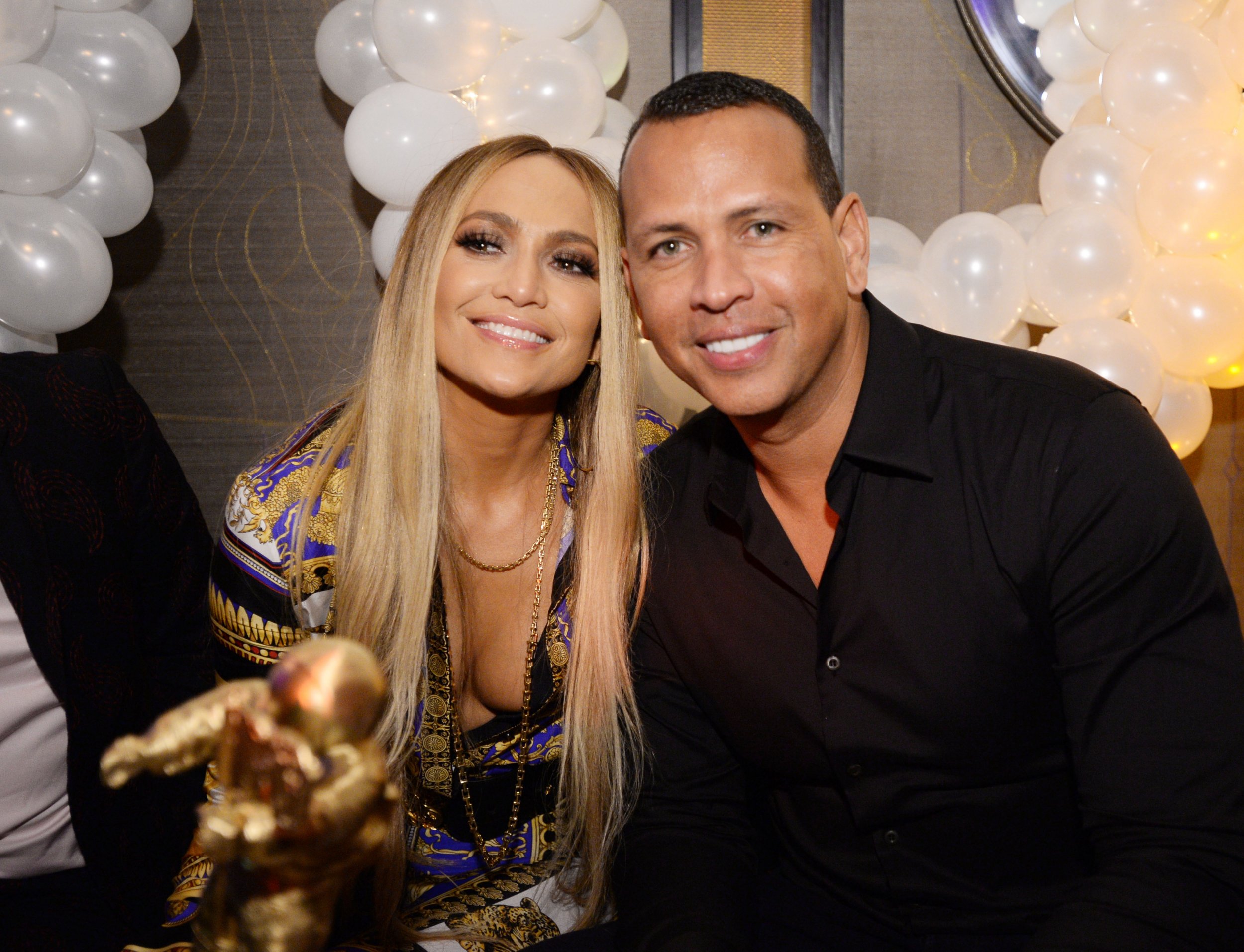 Jennifer Lopez shared sweet words for boyfriend Alex Rodriguez during her acceptance speech for the Michael Jackson Video Vanguard Award at the 2018 MTV Video Music Awards Monday.
"You're like my twin soul. We're like mirror images of each other," she said to him. "My life is sweeter and better with you in it because you make me realize that every day the sky is not the limit. The universe is infinite and so is what we can accomplish together with love and trust and understanding. There's so much more to do, to experience, and there is no one I'd rather do it with, baby, you're my macho and I love you."
Ahead of the VMAs, Lopez discussed going on vacation with Rodriguez on The Tonight Show Starring Jimmy Fallon Friday. She and Rodriguez went to Italy earlier this month. "He had never been because he played baseball all summer, and I rarely took a vacation," she said. "He was like, 'What the heck have I been missing?'"
Rodriguez posted a video of Lopez singing "Let's Get Loud" on a table during that vacation on Instagram August 8. "I have always been the girl who dances on tables, even before I was famous," she told Fallon. "He is obviously my biggest fan, besides [my mother] Lupe and he's just amazing."
She'd initially turned down a request to sing at the restaurant because she was on vacation but got up once they played her 1999 song.
Rodriguez shared videos and details of how Lopez's performance at the VMAs came together on Instagram Tuesday. "Words can't express how proud I am of this incredible musical icon and pioneer," he wrote in the caption. "I was honored to be [in] her presence tonight, and marvel and continue to be inspired by her every day. Congrats to one of the most gifted and hardest-working artists of this and any generation."
Lopez also spoke with Fallon about what the Vanguard Award, which recognizes her music video accomplishments, means to her. "The other day we announced it on MTV, and I got so emotional, it was embarrassing almost," she said. "I grew up in the whole MTV age, with TRL. We didn't have phones all the time, so we watched MTV all day long."
"When I started releasing my own music and going to TRL, there'd be all these fans there. And 20 years later now, all those fans were there in the front row," she continued. "It's been surreal."