Jennifer Lopez and Ben Affleck Almost Go Instagram Official at Leah Remini's Birthday
The rise of Bennifer 2.0 has been one of 2021's most delightful pop culture pleasures with the former it couple rekindling their romance as fans cheer them on.
Now Jennifer Lopez and Ben Affleck have almost officially confirmed their relationship.
Leah Remini recently held a massive soiree for her 51st birthday on June 15 with several A-listers in attendance.
The King of Queens star has shared a ton of photos from the glitzy event on Instagram and one of the snaps shows the newly reunited couple with their arms wrapped around each other.
"Wanted to share a little video from my birthday with you all because I got so much love from you on my birthday but also everyday. I consider myself to have the best support system here on social media," Remini captioned the post, apparently shared on Thursday.
"Also, I can't thank my family & friends enough for coming, for celebrating with me in a way that was very special to me. It's been an interesting year, so this birthday meant a lot for many reasons. I love you family, I love you friends that have become family..."
In June, Lopez, 51, and Affleck, 48 were photographed kissing in public for the first time in 17 years on a romantic date night in a Malibu restaurant.
The couple were due to get married in September 2003 but were forced to postpone their impending nuptials due to media intrusion—they later parted ways for good, until their reunion earlier this year.
Up until recently, Lopez was engaged to baseball star Alex Rodriguez. The pair called off their engagement not long before the "Let's get Loud" singer rekindled things with her old flame.
Lopez hinted at her rekindled relationship with Affleck during a Today appearance recently.
Host Hoda Kotb noted how much "happier" the singer seemed in photos that essentially confirm their relationship.
To which Lopez responded: "I am happy."
The singer was on the show to promote her and Lin-Manuel Miranda's charity single "Love Make the World Go Round."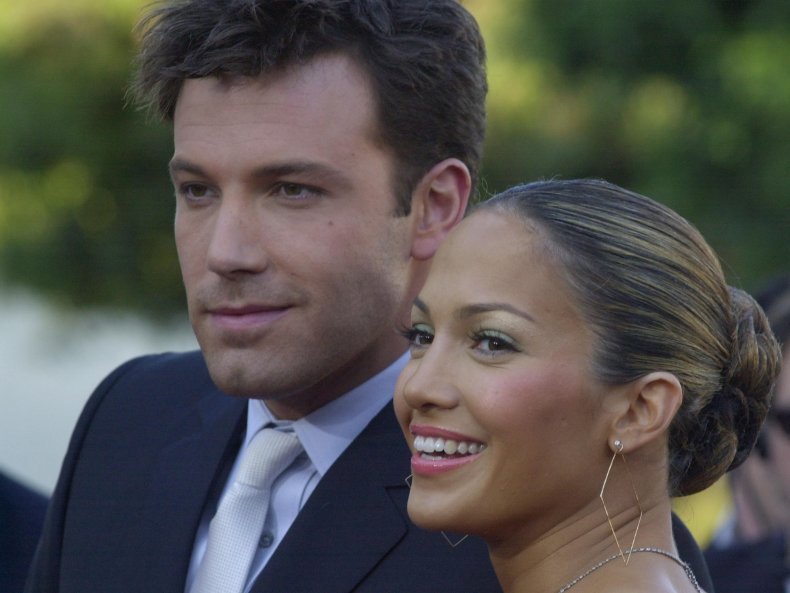 Evading questions about her relationship, J.Lo went on to hint, per Bustle: "The song is out, five years since we've done it. And I believe that that message of loving one another and coming together and love, is never more relevant than it is right now."
She later told Kotb to call her to discuss her love life.
"You can call me," Lopez told Kotb. "You have my number!"