J. Lo and Ben Affleck Kissing Photos Then and Now—Comparing Bennifer Parts 1 & 2
Jennifer Lopez and Ben Affleck were spotted kissing at a Malibu restaurant at the weekend and a video of the pair engaging in a PDA has gone viral and sparked a frenzy of nostalgia for the it couple of the early 2000s.
Neither of the actors has publicly addressed their apparently rekindled romance but they have been spotted on vacation together prior to their date on Sunday.
Dubbed Bennifer, the celebrity couple were engaged in 2002 and had a very public relationship, which was famously documented by paparazzi who followed their every move.
Lopez's video for "Jenny from the Block" even parodied the cultural phenomenon that was the widespread obsession with their relationship.
The couple were expected to say their vows in September 2003 but postponed the ceremony with just days to go, before later calling it off.
Pop culture fans are now basking in the early aughts nostalgia this rekindled romance has evoked—17 years later.
The latest PDA scenes are certainly far from the first time this amorous duo has been photographed kissing in public.
Here are some iconic pictures of the lovebirds.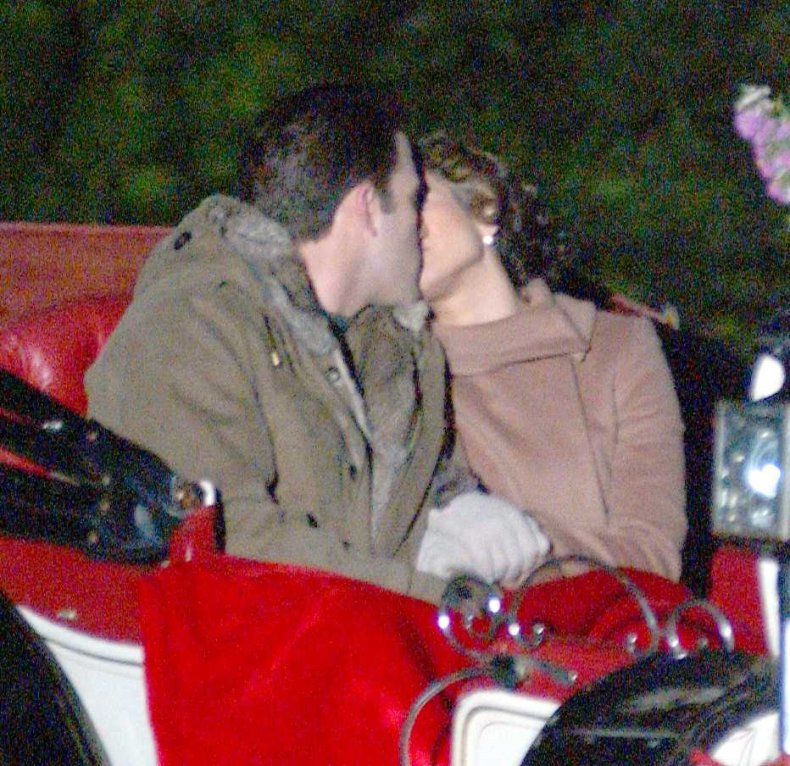 The couple kiss while riding a horse carriage on Cherry Hill in Central Park on November 7, 2002, in New York City.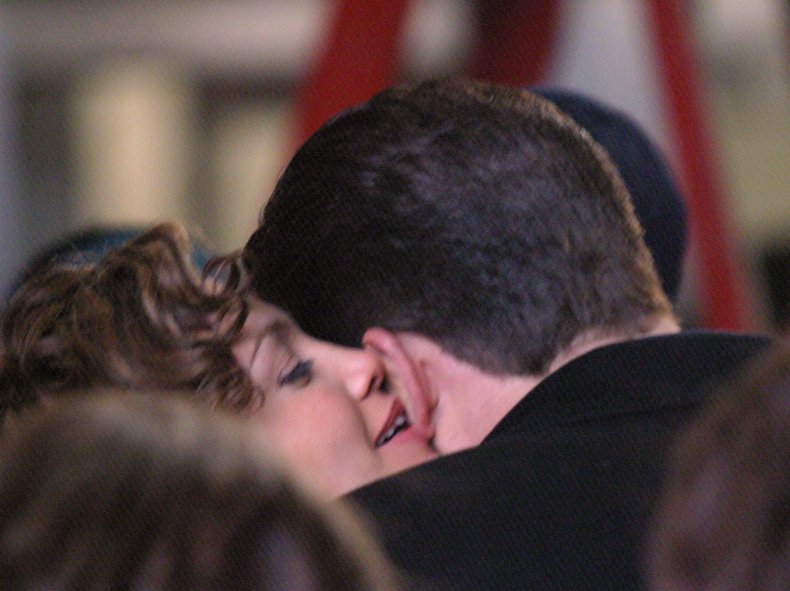 The pair share a sweet moment in 2002 while on location for Jersey Girl at Park Avenue and 55th Street in Manhattan in New York.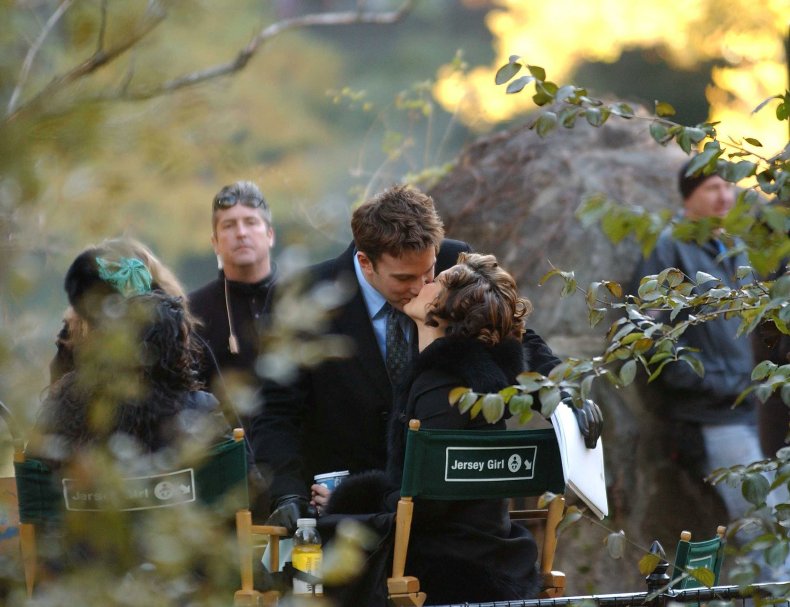 Bennifer kiss while on the set of Jersey Girl in 2002 in New York City.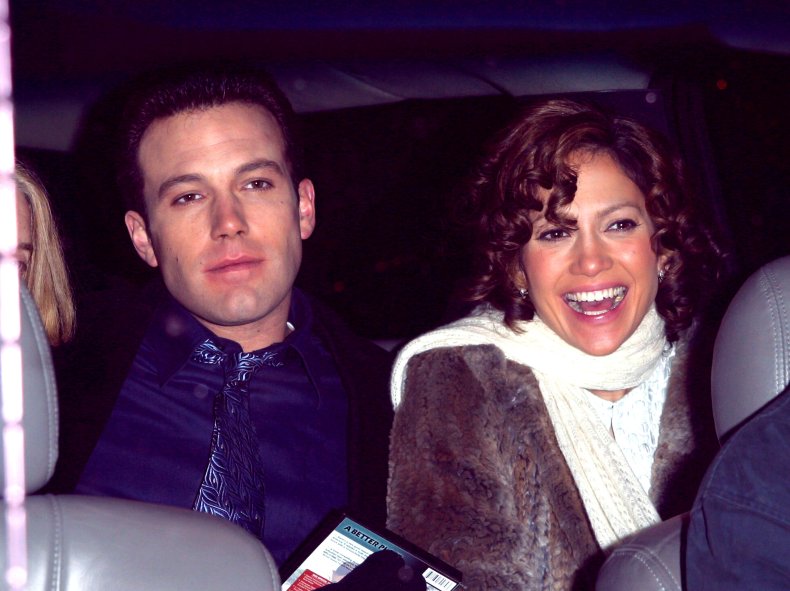 The couple smile while Affleck appears to have lipstick around his mouth while on location for Jersey Girl in New York.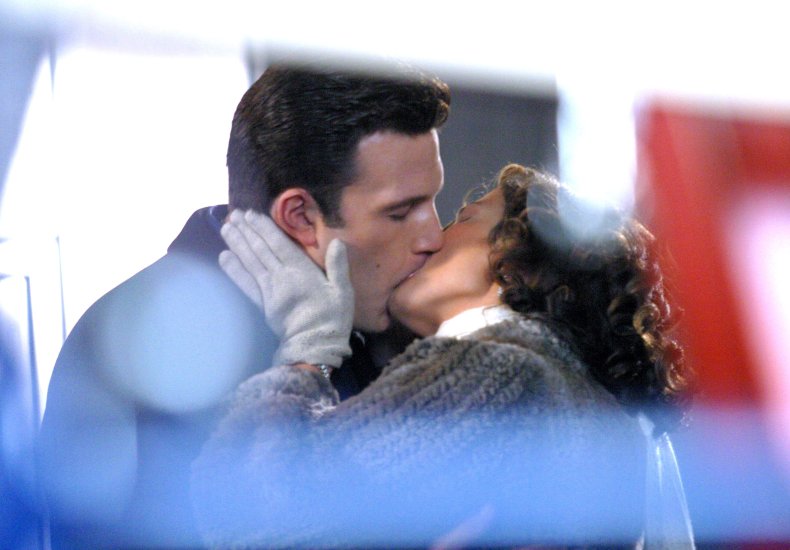 The couple kissing again while on location for Jersey Girl at Park Avenue and 55th Street in Manhattan in New York.
And again...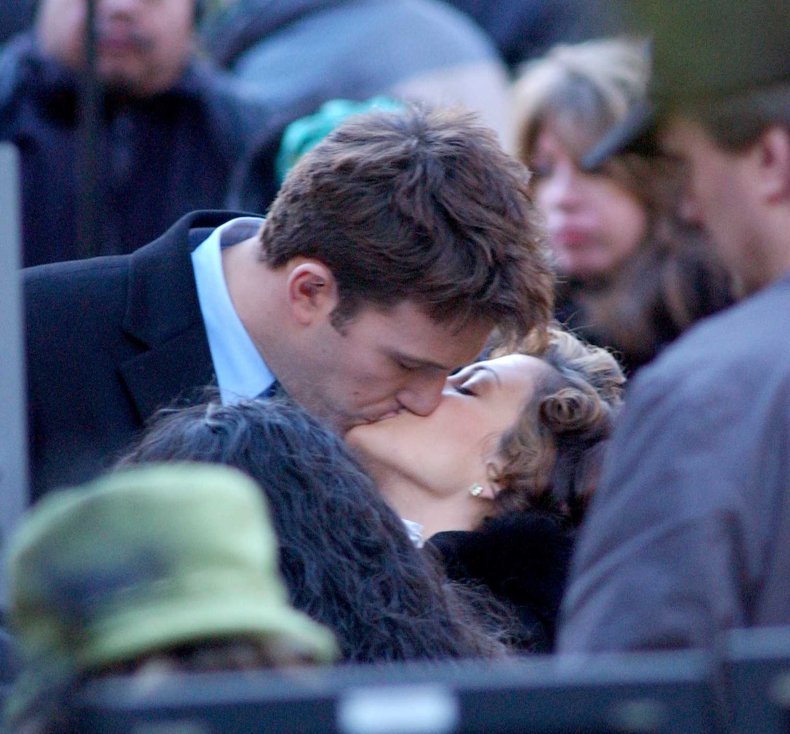 The two share another kiss on November 7, 2002 in New York City.
In April, before the couple reunited, Affleck was among a number of celebrities asked to talk about Lopez for an InStyle profile and he described his ex as "hardest-working person I've come across in this business."
He said: "I thought I had a good work ethic, but I was completely humbled and blown away by what she was committed to doing day in and day out, the seriousness in which she took her work, the quiet and dedicated way she went about accomplishing her goals, and then how she would go back and redouble her efforts."
The couple have yet to publicly comment on their reunion.