Jennifer Lopez Faces Lawsuit After Steamy Morocco Performance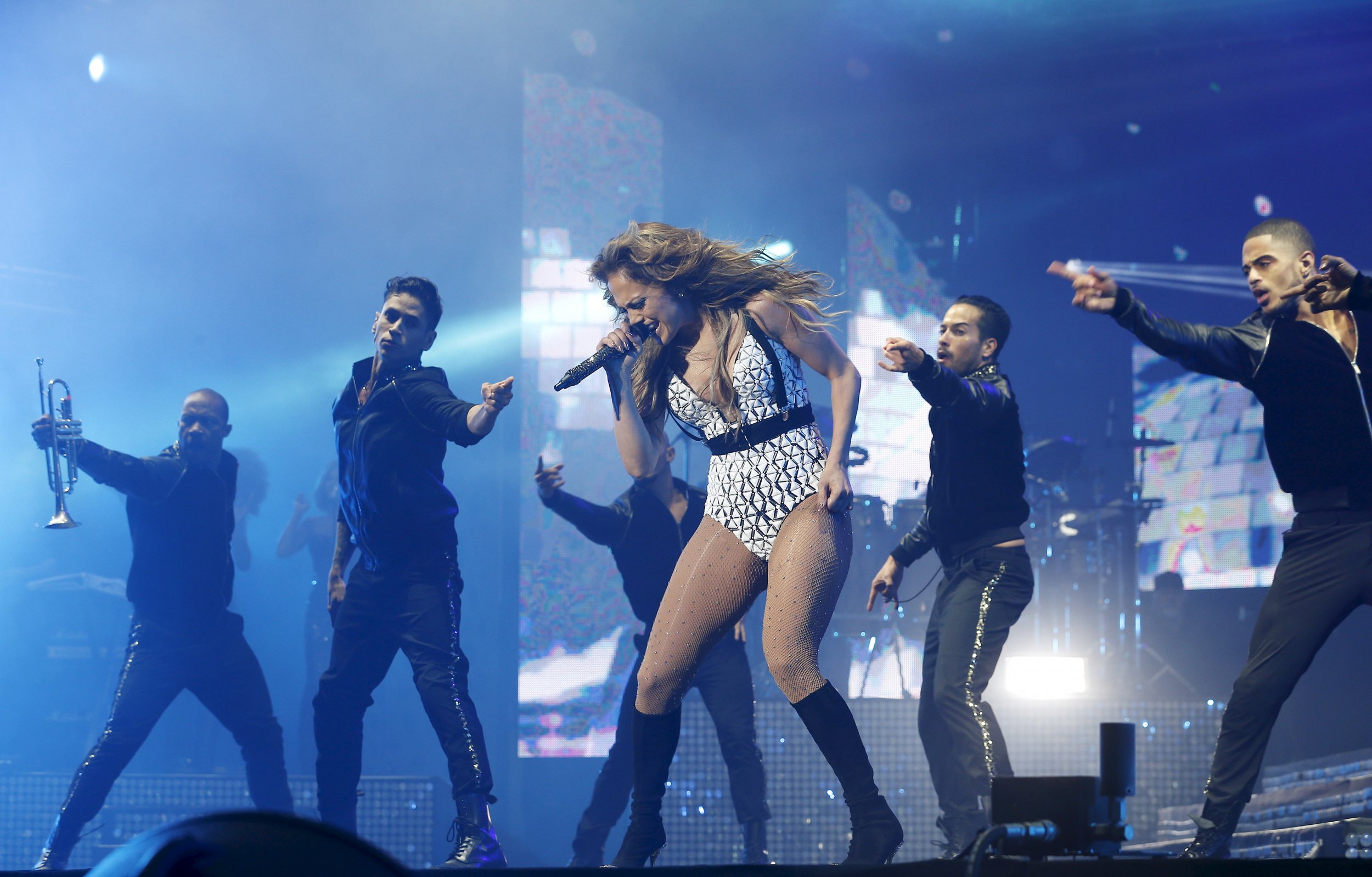 Jenny's facing a new kind of block: Singer and actress Jennifer Lopez, known for her elaborate theatrical bent, faces backlash and a lawsuit after a steamy May 29 performance in Rabat, Morocco, which aired on live television.
A Morocco education group has filed a lawsuit against the singer and the concert promoter, on the grounds that in her performance Lopez "disturbed public order and tarnished women's honor and respect," according to BBC. Local media outlets waved fingers at the singer's famous hip-shaking dance moves, and for being "scantily" clad in front of 160,000 people at the Mawazine Festival.
Advocates also are getting loud about Mustapha Khalifi—the promoter who booked Lopez for the festival, along with Pharrell, Usher and Maroon 5—and are advocating for his resignation.
The nation's prominent Justice and Development Party deemed the performance "a breach of public decency," and are calling for a committee to discuss how the show was broadcast in front of millions of people.
Lopez's team could not be reached for comment.