Jennifer Lopez Getting Serious Oscar Buzz for 'Hustlers.' Here Are Her Most Praised Performances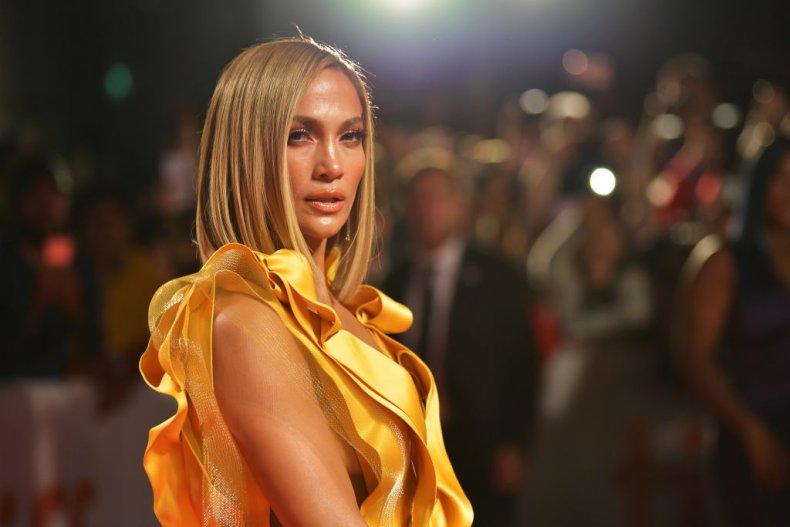 Jennifer Lopez is known for many things: her music, her dancing, her love life, her rom-com flicks, but as potential Academy Award nominee is rarely one of them.
This could change with her upcoming film Hustlers, which is generating serious Oscar buzz for the multi-talented performer.
"To wake up to that today was like, 'OK!'" Lopez told the Los Angeles Times, referring to the Oscar talk after Hustlers premiered at the Toronto International Film Festival this weekend. "I've done so many movies and I've done so many roles that I've learned to not do them for anything except that I love doing them. Every movie that I sign onto and role I choose to play is about me exploring and being an artist, loving life and loving people. Having the opportunity to do that with my life is a pleasure. I learned that I don't look at anything else. When something like [Oscar buzz] happens it's just wow."
She went on to say the buzz brings tears to her eyes and that it shouldn't matter, but it does.
"I love doing this and it doesn't matter, but it does matter — it does make you feel like all my hard work is being recognized, and that's nice," she said.
Hustlers, loosely based on a true story, follows a group of strippers who decide to turn the tables on many of their Wall Street male clients. It also stars Constance Wu, Cardi B, Julia Stiles and Lizzo.
But Hustlers isn't the first time Lopez's work has generated Oscar-buzz. Over the years she's had a few isolated performances that garnered awards buzz (or should have), but ultimately the nomination never transpired. Here are some of her best past performances that many critics considered Oscar-worthy.
Selena (1997)
When it was announced that Lopez was cast to play the slain Tejano singer Selena, many were skeptical. Before this Lopez was best known as a dancer, famously for the Fox sketch comedy series In Living Color. But Lopez won over critics and fans with her emotional and heartfelt performance.
"What makes this movie work is Jennifer Lopez's electric performance as Selena, capturing the charismatic aspects of Selena's stage persona and the essence of her maturity as a growing woman," Duane Byrge wrote in The Hollywood Reporter in his review of the film.
Lopez was nominated for a Golden Globe for Best Actress in a Comedy or Musical for her work on the film.
Out of Sight (1998)
The Steven Soderbergh crime-comedy-love story about an ex-con (George Clooney) on the run from the law while kidnapping a federal marshal (Lopez) was a critical success when it was released in 1998.
"Across landscapes from sunny South Florida to snowy Detroit, George Clooney and Jennifer Lopez deliver a sizzling, palpable heat in Out of Sight," Sherri Winston wrote in her review of the film for the South Florida Sun-Sentinel.
The Wedding Planner (2001)
OK, hear us out on this one. The Wedding Planner is your typical romantic comedy, but it's more emblematic of Lopez's success in Hollywood than a stand-out performance (that said, everyone knows the Academy regularly awards people for past success rather than actual performance).
Lopez became the first woman to have a number 1 film (The Wedding Planner) and a number 1 album (J.Lo) in the same week. That's an impressive fact, and the Academy loves awarding stars who make Hollywood lots of money — like Sandra Bullock in 2009, who was that years top earner at the box office thanks to the success of The Blind Side and The Proposal and who won the Best Actress Oscar for The Blind Side even though most critics felt Meryl Streep's performance in Julie & Julia was far more deserving.
Enough (2002)
Working with the acclaimed director Michael Apted, Lopez's performance as an abused wife who takes matters into her own hands basically has Oscar-bait written all over it. Unfortunately, critics were not on board.
"Despite a story that starts off convincingly, this movie turns into melodramatic, revenge-crazy Hollywood mush," Michael Wilmington wrote in his review for The Chicago Tribune.
An Unfinished Life (2005)
When you're in a movie with Oscar winners Robert Redford, Morgan Freeman and director Lasse Hallström (The Cider House Rules, Chocolat), you would think your name would at least be considered for an award or two. This emotional drama about an estranged daughter and father is exactly the kind of film that should get the attention of Academy voters, but it just didn't happen.
"The picture has no discernible reason for being," Peter Howell wrote in his review for the Toronto Star. "It's impossible to identify with characters who seem so fond of their own misery, they can't be bothered to communicate even the most basic facts about themselves." Ouch.
If the buzz continues, Hustlers might just be the one to get Lopez her long-overdue Academy recognition. Hustlers opens on September 13.