Jennifer Lopez Performs in Tel Aviv, Israel, For the First Time Despite Calls for Her to Cancel
Despite calls for her to cancel her show, Jennifer Lopez continued with her performance in Israel, marking the first time she's performed in the Jewish State.
On Thursday, Lopez kicked off the international leg of her "It's My Party" tour at Park Hayarkon in Tel Aviv. Ahead of her performance, people pushed for her to cancel, saying it would be an endorsement of Israel's alleged human rights violations.
Lopez was hardly the first celebrity to be targeted by the Boycott, Divestment and Sanctions movement and in recent years, Beyoncé, Lorde and Lana Del Rey have all canceled Israeli tour dates.
She also wasn't the only entertainer to continue with her performance. In May, Madonna performed at Eurovision in Israel and days before Lopez's show, Jon Bon Jovi performed.
The international leg of her tour was a family affair and Lopez traveled to Israel with her fiancé, former baseball player Alex Rodriguez, and their children.
"What an amazing time we are having on my first trip to Tel Aviv!" Rodriguez posted on Twitter. "The people have been wonderful and have such energy. I will definitely be back and recommend visiting this incredible country!"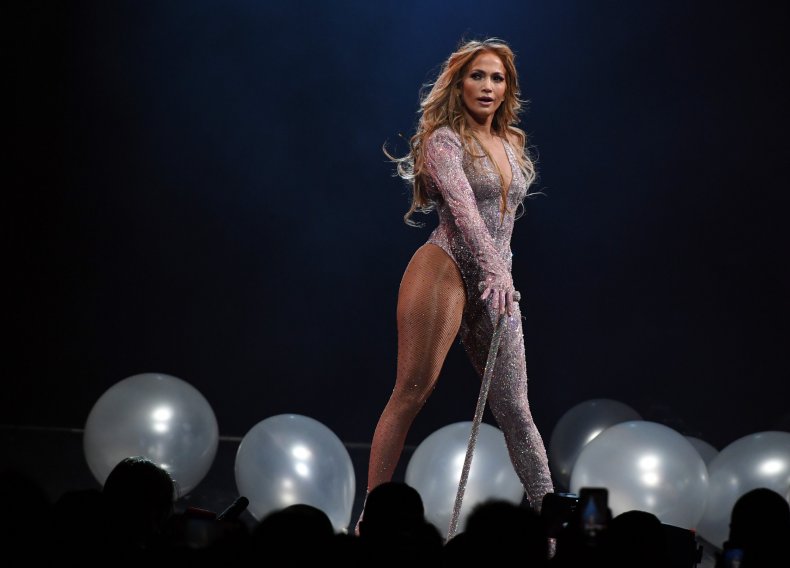 While some praised Lopez for not caving to the pressure to cancel, others criticized her decision to perform and a petition asking her not to hold the event gathered almost 5,000 signatures. It highlighted a number of issues it had with the Israeli government's behavior and noted the impact entertainers could have if they collectively refused to perform.
"Just as artists' refusal to play Sun City in the 1980 helped end South African apartheid, you can have a significant impact towards advancing the Palestinian struggle for freedom," the petition, created by Code Pink, stated. "Please open your heart to Palestinian children and cancel your August 2019 show in Tel Aviv, Israel."
Lopez hasn't publicly commented on calls for her to cancel but during an interview ahead of the performance, she said she was "super excited" to be in Tel Aviv for the first time.
During the North American leg of the tour, Lopez's daughter, Emme, who was also blessed with the gift of song, performed with her mother on stage. While the music icon wouldn't say for certain if her daughter would get on the Tel Aviv stage, she said it was possible.
It's unclear when Lopez and the rest of the family will depart from Israel, but after her performance in Tel Aviv, she's headed to Moscow, Russia. The rest of her international tour will include Turkey, Málaga and Egypt, as well