In Morocco, It's Jennifer Lopez Versus Jihad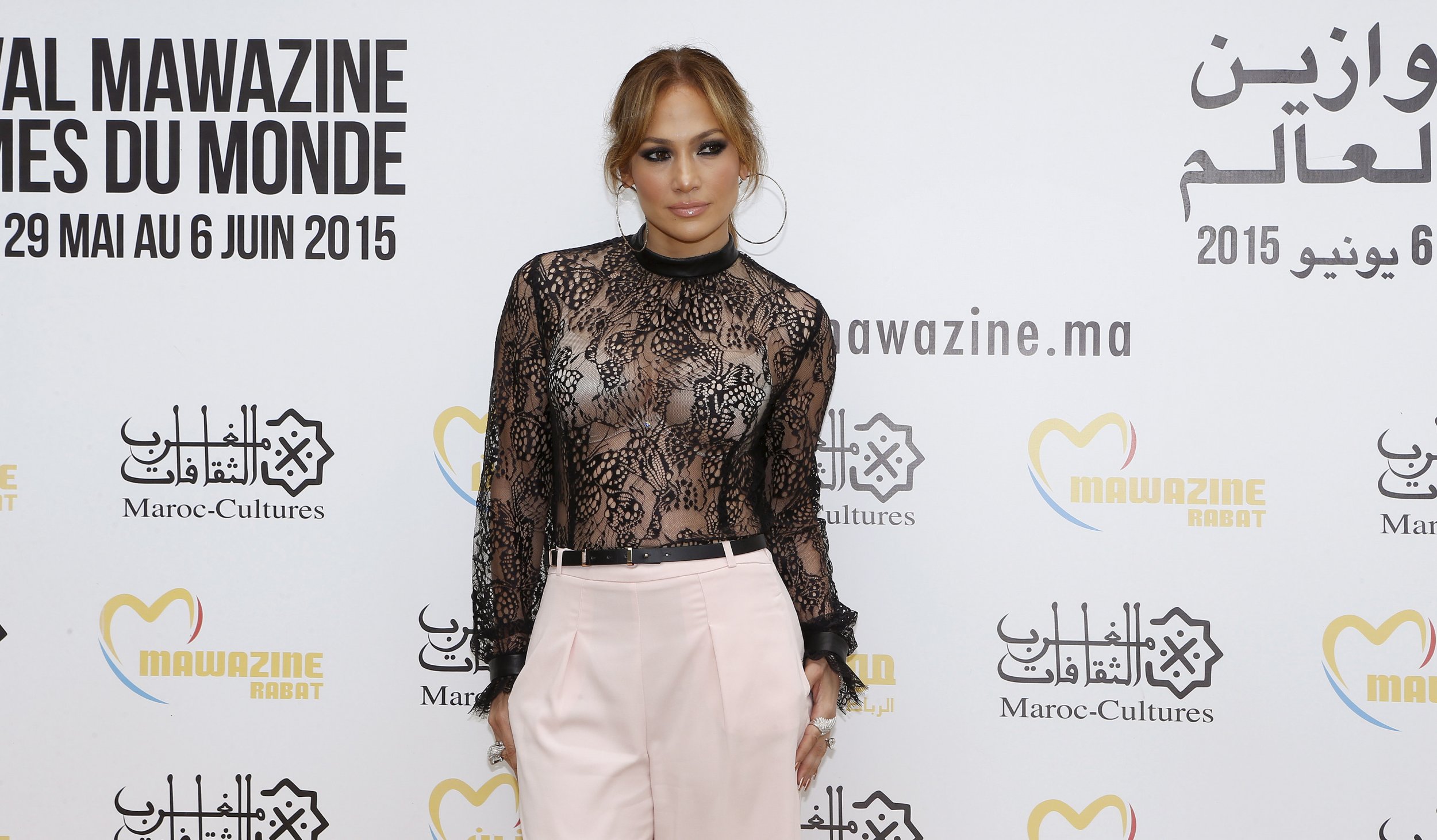 On a windy day on Morocco's Atlantic coast, kitesurfers tear across the turquoise water, their colorful sails pulling them at breakneck speed. The wind here is so consistent that Dakhla, a coastal town in Morocco's Western Sahara region, recently hosted the World Kitesurfing Championships, drawing contestants from as far away as Australia.
When it comes to the Middle East and North Africa, kitesurfing is about the last thing that comes to mind. But Morocco, a close American ally, stands out as an improbable haven of tranquility in a region caught up in the violent aftershocks of the U.S. invasion of Iraq, the Arab Spring and the rise of the Islamic State, better known as ISIS.
At first glance, Morocco's stability appears counterintuitive. Poverty, corruption and youth unemployment—some of the same problems that sparked the Arab Spring—also plague this arid North African kingdom. Morocco hasn't been immune to violent extremism, either. In 2003 and 2007, suicide bombers linked to Al-Qaeda killed 46 people in Casablanca. And by the government's own reckoning, some 1,500 Moroccans are fighting for ISIS in Syria and pose a potential threat if they return home. Yet just last month, Pharrell Williams, Usher, Sting, Maroon 5 and Jennifer Lopez felt secure enough to headline an outdoor music festival in Rabat, the Moroccan capital, before a crowd of 160,000 cheering fans. And when some conservative Islamists took offense at Lopez's booty-shaking performance, they filed a lawsuit, which is still pending against the singer and her Moroccan promoter. But there was no violence.
"There's something schizophrenic about Morocco," Sarah Feuer, a North Africa expert at the Washington Institute for Near East Policy, tells Newsweek. "On one hand, the country is stable. At the same time, some people are joining the jihad."
Moroccans say their long tradition of religious moderation is one of the main reasons why the country is relatively stable. Many here follow the Maliki and Sufi traditions of Islam, perhaps the most liberal and tolerant strains of the faith. Another factor is the cautionary tales of other Middle Eastern countries rocked by violent Islamist extremism in recent years. "Moroccans look at their neighborhood and say they don't want to go that route," says Abdellatif Begdouri Achkari, chief of staff at the Ministry of Islamic Affairs.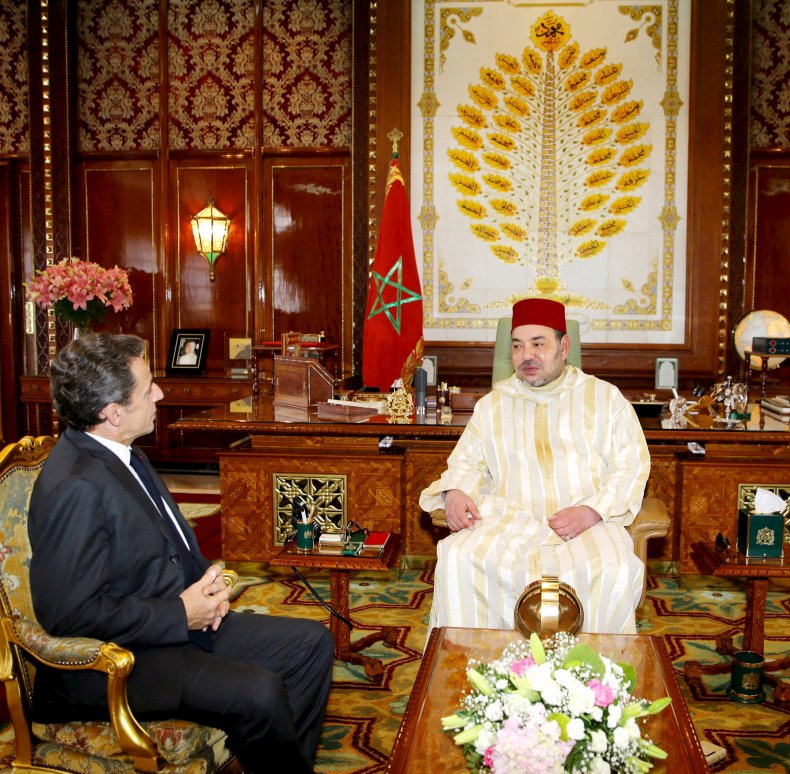 Middle East experts also credit Morocco's young king, Mohammed VI, who assumed the throne in 1999 and moved quickly to end the widespread arrests, torture and disappearance of dissidents that marked the reign of his late father, Hassan II. Following anti-government protests in 2011, during the early months of the Arab Spring, the king instituted a series of liberal reforms that set him apart from other embattled Arab leaders. Unlike Egypt's Hosni Mubarak, who tried to cling to power when similar demonstrations erupted, Mohammed agreed to share it. In short order, he unveiled a new constitution, surprising many by relinquishing his claim to his divine rights as king—no small concession in a region where power is a zero-sum game. Later that same year, he even held parliamentary elections, and when a moderate Islamist party won, the king chose its leader, Abdelilah Benkirane, to be Morocco's prime minister. (It was Benkirane who complained about J.Lo's performance, which was broadcast on Moroccan TV, calling it "sexually suggestive" and full of "disgraceful scenes.")
Elections are now part of Morocco's political landscape. Parliament has a say on all matters with the exception of national security, foreign policy and religious affairs, which are the king's prerogatives. While the king no longer has the power to dissolve Parliament, he still retains the authority to dismiss the prime minister and appoint another.
But those who closely follow events in Morocco wonder how long the country's stability can last. A big question is whether corruption and unemployment will eclipse Mohammed's political reforms, sending protesters back to the streets to demand more change. For now, the king's concessions and the public's fears of instability have quieted opposition groups. But Haim Malka, an expert on Morocco and North Africa at the Center for Strategic and International Studies, notes that Morocco's reforms have focused largely on constitutional issues "rather than addressing less tangible drivers of instability, such as feelings of marginalization, injustice and the lack of opportunity, which are what most people in the region care about."
Morocco's stability is particularly important to the United States, which relies on the king's intelligence services to help track the growing terrorist threat in the region. Morocco, the first country to recognize the newly independent United States, in 1777, also has joined the anti-ISIS coalition, cracking down hard on ISIS members and sympathizers in Morocco. In addition to military aid, Washington has provided Rabat with $1 billion in assistance since 2007 to boost employment across the Moroccan economy.
So far, however, the king's efforts to boost Morocco's economy have produced mixed results. On one hand, his drive to modernize the country's infrastructure has produced desalinization plants, new highways and good cellphone service. With the help of Saudi investors, he's also made laudable strides in harnessing Atlantic winds and the desert sun for energy to make up for the country's lack of oil. Reversing his father's deliberate neglect of Morocco's north, which fought a bloody rebellion against the monarchy in the late 1950s, Mohammed has poured money into the region over the past decade. Tangier, long a crumbling port city best known for its libertine lifestyle, has received a much-needed face-lift, with clean streets, new hotels and a bustling new port.
Meanwhile, in the Western Sahara, which Morocco reclaimed from Spain in 1975, Mohammed has invested heavily in infrastructure and housing, despite rival claims to the territory by the Algerian-backed Polisario Front separatist movement. The provincial capital of La'ayoun, once a dusty Spanish garrison town, now boasts a population of some 250,000. Last year, the government cut spending in other sectors, including subsidies for food and fuel, which resulted in smaller budget deficits.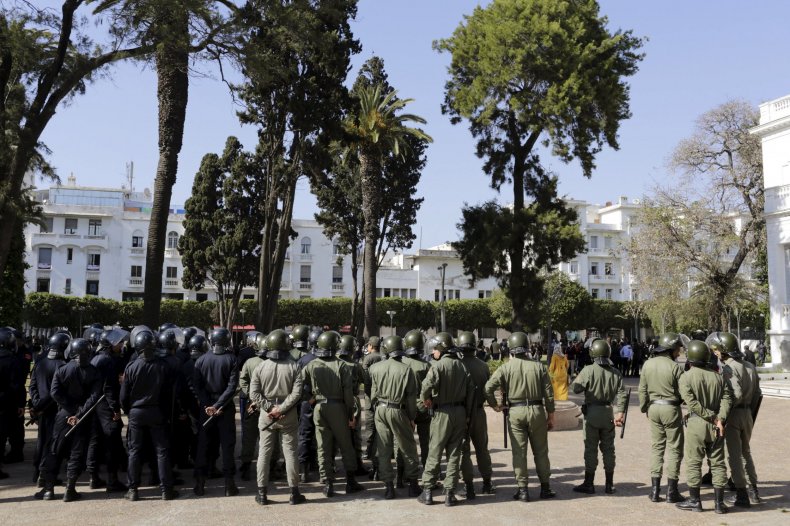 Yet according to the World Bank, lackluster performances by Morocco's agriculture and manufacturing sectors sliced economic growth in half to 2.6 percent last year, while unemployment was 30 percent for those under 34—a figure consistent with jobless rates across the region. The World Bank predicts growth in gross domestic product will double to 5 percent in 2015, but economists say the king's big infrastructure projects have benefited only a tight circle of palace cronies. Unless Mohammed moves to make his economy more competitive and democratic, most Moroccans "will remain suspicious of entrepreneurs, large businesses will remain suspect of cronyism and corruption, and growth will remain elusive," write Harvard economist Ishac Diwan and Mustapha Nabli, a former governor of Tunisia's Central Bank.
Corruption has made the sting of unemployment even worse for those who haven't benefited from the king's investments. In 2010, WikiLeaks published secret U.S. diplomatic cables alleging officials in the royal palace coerced businessmen to grant benefits to the king's holding company, which owns shares in virtually every major sector of the Moroccan economy.
But after the 2011 demonstrations, the palace instituted another reform to maintain stability: The king's advisers divested his holdings in enterprises that produced and distributed food staples; that way it didn't seem as if he was profiting from high food prices, which were hurting the lower classes.
What's also helped stabilize Morocco is its internal security services, which the king personally controls. Morocco was reportedly one of the countries where the CIA detained and tortured terrorist suspects in secret prisons. Last month, Amnesty International released a report alleging that Morocco's security services continue to torture dissidents, but local activists say the situation in nothing like it was under Hassan II. "There are still some cases of ill treatment, but there is no systematic policy of torture," says Driss el-Yazami, president of Morocco's National Human Rights Council.
In the wake of the Casablanca bombings, Moroccan intelligence and the police have kept a close eye on the country's Islamists, rounding up those suspected of ties to extremist groups. In their latest bust last month, authorities arrested a 10-member ISIS cell in Casablanca and Boujniba for plotting terrorist attacks inside the kingdom and recruiting young Moroccans to fight with the jihadi group in Syria and Iraq.
But the king is using more than his security services to fight against the threat of violent Islamist extremism. As a direct descent of the Prophet Muhammad, he also enjoys widespread legitimacy as the country's spiritual leader. And in one of his most forward-looking moves, Mohammed funds a Rabat seminary the size of a small college, where religious scholars oversee the training of both male and female clerics. In classes and seminars, teachers discredit Wahhabism, Saudi Arabia's austere interpretation of Islam that preaches a return to the way the religion was originally practiced in the seventh century. They also promote Maliki values of moderation and tolerance in a bid to inoculate the population against radical groups like ISIS.
Achkari, the Ministry of Islamic Affairs official, says that in creating the seminary a decade ago, the king was inspired by a late 18th century exchange of letters between Wahhabi scholars and his ancestor, Moroccan King Mulay Suleiman. In their letter, the Wahhabis accused the Moroccans of heresy and idol worship, demanding they adopt the Wahhabi credo. Suleiman, who maintained his court in Fez, one of North Africa's oldest centers of Maliki Islamic learning, fired back. He criticized the Wahhabis for their destruction of Muslim tombs and shrines—"what ISIS is doing now," Achkari says—and reminded them that Morocco's Maliki traditions were firmly rooted in the Koran and the Sunna, the body of religious customs based on the Prophet's words and deeds. "They never heard back from the Wahhabis," Achkari says.
At the seminary's modern campus of white-washed classroom buildings and dormitories, instructors teach not only Moroccan clerics but also religious scholars from other countries where Islamist extremism poses a threat—Mauritania, Mali, Chad and Niger—as well as Sub-Saharan countries like Nigeria, home of the violent militant group Boko Haram. Later this year, school officials say, the seminary will also teach a class of French and Italian clerics. Ahmed Abbadi, who directs the seminary's religious scholars, says the instruction reflects the king's determination to push back against years of Saudi-funded Wahhabi education in Morocco, Africa and Europe, as well as the extremist messages of groups like ISIS and Al-Qaeda that reach young people through the Internet.
Both Moroccan and Western experts say it's too soon to judge whether the king's campaign to counter Islamic extremism with Malachite teachings is working. "This is a generational project to define a legitimate set of Islamic values and practices, in part by clarifying who has the authority to speak in the name of Islam," says Malka. "It's ultimately about shaping ideas and a religious identity that can compete with more radical interpretations and resonate with young people."
For those young Moroccans who can afford to go kitesurfing or watch J.Lo's steamy act, few have reason to doubt their country's stability. But the king knows far too many of his subjects can only dream of that life, so he'll have to work hard to keep them from turning to darker pursuits.
Travel for this story was funded by the Moroccan-American Center, a Washington-based nongovernmental organization, which promotes relations between the United States and Morocco.