'Hustlers' Wasn't Nominated For Any Oscars And Jennifer Lopez Fans Are Ready To Riot
The Academy of Motion Pictures Arts and Sciences released its top contenders for the Oscar on Monday, and notably missing from the list of nominees was Jennifer Lopez and her box-office phenomenon Hustlers.
The academy's failure to acknowledge Lopez and the movie, which has grossed nearly $160 million worldwide following its September release, sparked immediate outrage from the singer and actress's fans online. Dozens of people were hoping Lopez would finally snag her first Oscar nomination, for best supporting actress for her role as head honcho stripper Ramona, and some fans felt she was snubbed by the academy.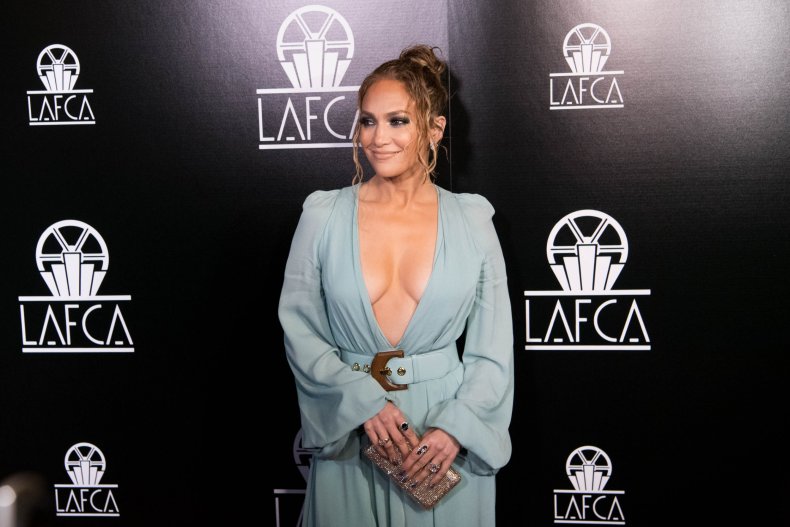 Fans didn't hold back from sharing their anger over the snub on social media. "I, for one, am ready to riot for J-Lo," one fan tweeted on Monday morning.
Several more fans criticized the academy's lack of diversity within the best supporting actress category. White actresses filled the list of nominations, including Kathy Bates for Richard Jewell, Laura Dern for Marriage Story, Scarlett Johansson for Jojo Rabbit, Florence Pugh for Little Women and Margot Robbie for Bombshell.
"Five white women in the supporting actress category over Zhao and JLo, who were among my favorite performances of the year?" one user wrote, referring to Zhao Shuzhen, the matriarch in The Farewell.
Another fan felt similarly and noted the many other actresses of color who delivered outstanding performances in films over the past year. "I can't believe scarjo got away with two noms both in leading and supporting roles when lupita, awkwafina, zhao, jlo and many others were literally there," one user wrote.
Meanwhile, another fan alleged that racism may have played a role in Lopez's lack of nominations. "I genuinely think not nominating j lo is rooted in racism and sexism about the kinds of performances the Oscars deem worthy of praise doNOT @ me," the tweet read.
Although Lopez wasn't recognized with a nomination, the 50-year-old actress has received plenty of acclaim for the film, which is inspired by the life of Samantha Barbash, a former stripper in New York City who was convicted of conspiracy, assault and grand larceny in 2017. Lopez picked up a Golden Globe nomination and a Critics' Choice Award nomination for best supporting actress for the role, but Dern took home both awards for her performance in Marriage Story.
While fans rally for Lopez on social media, the On the 6 singer is likely not losing any sleep over the snub. Lopez told Entertainment Tonight on Sunday she wasn't even planning on waking up early to watch the big reveals for the 2020 Oscar nominations. "No, no, no. No. No. Call me when it's over," Lopez said when asked whether she would tune into the announcement.
Whether she landed a nomination or not, she had "nothing to complain about except a few sore muscles from rehearsals," Lopez said.
"I mean, my life right now is just so amazing. My personal life, my kids, everything. Everything's just in a great place, and I feel really lucky," she said. She added that she was "really grateful [for everyone who] supports me and loves me and who has followed me over the years and has been there with me when things weren't so great."
See a few more reactions to the 2020 Oscar nominations below.