Jennifer Weiner Just Released Her Newest Book 'Big Summer'—Here's What We Know About It
Jennifer Weiner's highly anticipated book Big Summer is here. It became available for purchase on Tuesday, May 5. Here is everything that we know about the newest novel by the best-selling author of In Her Shoes and Best Friends Forever.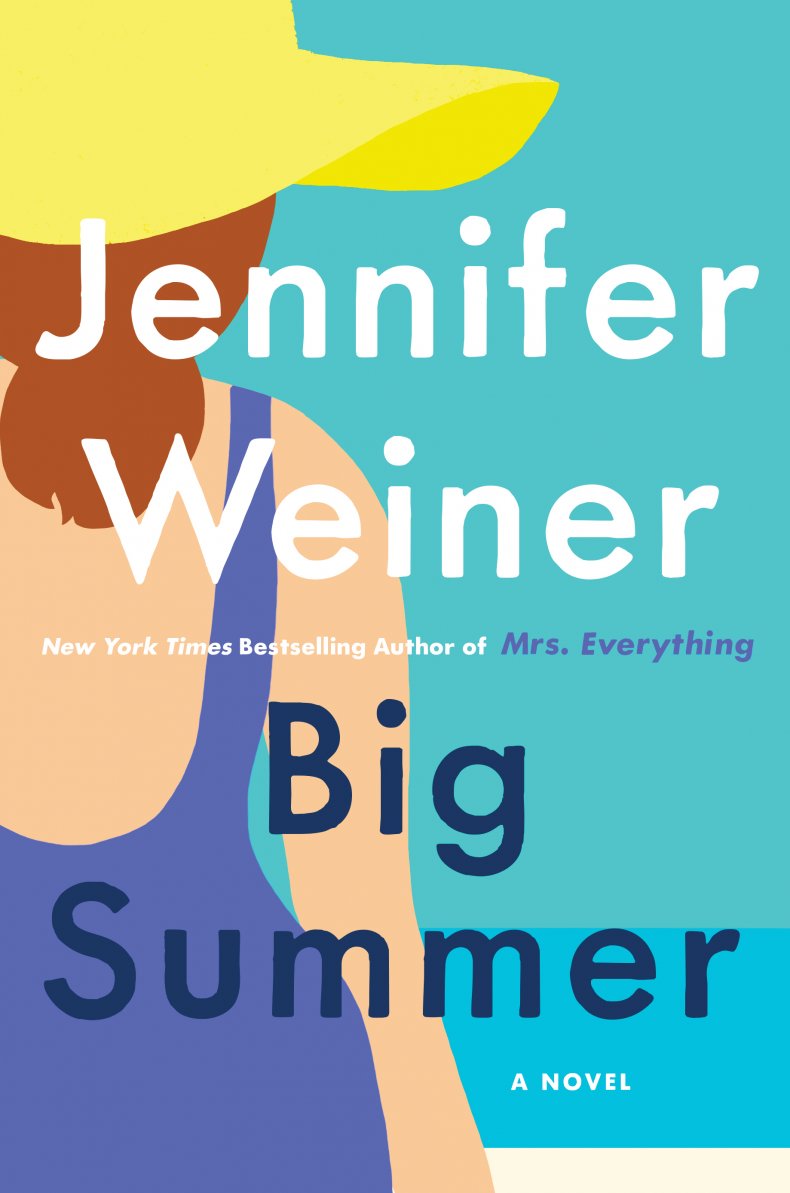 According to the Atria Publishing Group, Big Summer is "a sparkling novel about the complexities of female relationships, the pitfalls of living out loud and online, and the resilience of the human heart. [It is] a witty, moving story about family, friendship, and figuring out what matters most."
Atria's synopsis of the novel reads: "Six years after the fight that ended their friendship, Daphne Berg is shocked when Drue Cavanaugh walks back into her life, looking as lovely and successful as ever, with a massive favor to ask. Daphne has not spoken a word to Drue in all this time—she doesn't even hate-follow her former best friend on social media—so when Drue asks if she will be her maid of honor at the society wedding of the summer, Daphne is rightfully speechless."
The synopsis goes on to say, "Drue was always the one who had everything—except the ability to hold onto friends. Meanwhile, Daphne's no longer the same self-effacing sidekick she was back in high school. She's built a life that she loves, including a growing career as a plus-size Instagram influencer. Letting glamorous, seductive Drue back into her life is risky, but it comes with an invitation to spend a weekend in a waterfront Cape Cod mansion. When Drue begs and pleads and dangles the prospect of cute single guys, Daphne finds herself powerless as ever to resist her friend's siren song."
Many have already praised Weiner's new novel. Entertainment Weekly has called it "the beach read to end all beach reads." Hollywood Reporter wrote that it was "a new story perfect for summer," adding that "Weiner's lighthearted, moving tale takes readers on a journey that explores the complexities of female friendship."
Weiner is also in the midst of a virtual tour for the book. Through Zoom, Instagram Live as well as other online resources, her fans can hear her discuss Big Summer in the comfort of their own homes. Check out JenniferWeiner.com for more information on her upcoming virtual events.
Big Summer is now available for purchase online at Amazon.com, Barnes & Noble, Bookshop, Books-A-Million and other retailers.