Jenny McCarthy Compares 'Strict' Playboy Mansion to Catholic School
Jenny McCarthy compared living at the Playboy Mansion to Catholic school.
During an appearance on the "#NoFilter With Zack Peter" podcast on August 24, The Masked Singer judge, 49, said her experience seemed much different from others.
When asked if she had seen the 2022 Secrets of Playboy documentary, McCarthy said that the producers actually wanted her as a "host."
"They wanted me to really be involved," she told listeners, noting they hoped she would be an executive producer too.
Though the Illinois native said she "loves the production company," she "didn't have the same experiences" as other women did. "So I wasn't going to sign up for a paycheck and be salacious. I didn't experience those things. And hearing their stories, my heart broke for a lot of these women."
McCarthy was Playboy's Miss October in 1993 and was named Playmate of the Year in 1994. She later appeared in the magazine in 2012 at age 40.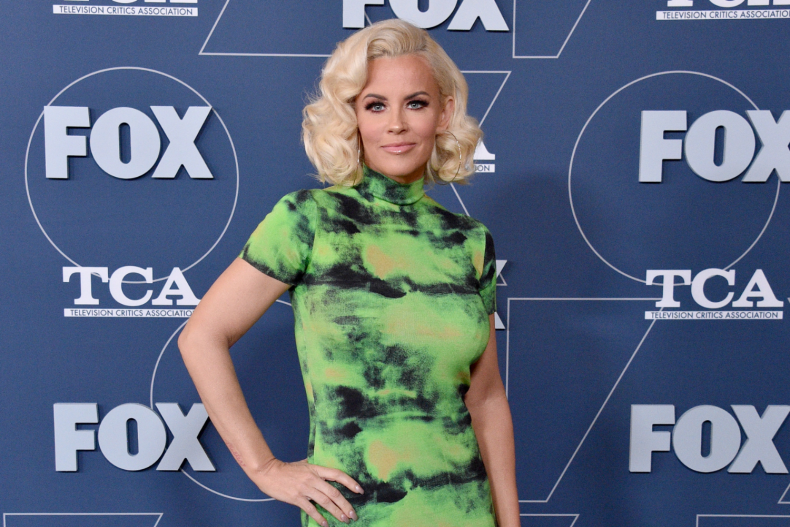 "I'm so grateful that when I was there, [Hugh Hefner] was married," she explained of Playboy's founder and former editor in chief, noting it was "kind of run like a strict dormitory."
"We weren't even allowed near Hef or around the house. It was very, um, it was almost like Catholic school to be honest! There were no orgies or big parties going on, so I think I went in there in a window of time that was kind of safe," she said. "Hearing some of these girls' stories is really rough."
Newsweek reached out to McCarthy's representative for additional comment.
Several women, including Girls Next Door Holly Madison and Bridget Marquardt, have come forward about the misconduct they allegedly faced while living in the home and filming E!'s reality series Girls Next Door.
During the new podcast Girls Next Level, Madison, 42, said she was "really wasted" the first time she was intimate with Hefner.
The reality star explained that she was invited out by Hefner, along with other women, to one of the hottest nightclubs in Los Angeles while trying to earn a spot at the residence.
"I just remember drinking so many vodka cranberries all night, because I was so nervous," she said of the evening.
She claimed that she was offered a Quaalude, a popular drug in the 1970s and '80s that Hefner allegedly called "thigh openers," before being invited up to his room.
"And the first thing that happens is the recruiter says, 'Daddy.… '" Madison said of a woman, whom she didn't name. "I'm gagging as I'm saying this, but everybody used to call him Daddy in the bedroom, which is so gross. So she'd be like, 'Daddy, do you wanna get the new girl?' And I s*** you not, next thing I know he's on top of me."
Marquardt, 48, added that women thought sleeping with Hefner was a "chore."
"We thought we had to or else we'll get kicked out of the house," she admitted on the podcast. "Everybody just wanted to make it go by as quickly as possible."
Hefner died on September 27, 2017, from cardiac arrest, according to his death certificate. He was 91.