Jenny and Sumit Are Returning to '90 Day Fiancé: The Other Way': Here's What They're Up to Now
90 Day Fiancé: The Other Way will officially resume with a second season in June, and two beloved couples from the first season of the spin-off will return.
One of those couples are Jenny and Sumit. Fans will remember Jenny relocated to India to live with Sumit on Season 1. Despite Jenny's commitment to move across the world for Sumit, which was a shocking choice to her own kids and grandkids, the couple had a rocky start.
Sumit failed to tell his family that Jenny was in India, and tried to keep her a secret. In his double life, he left Jenny for days at a time in their apartment. Meanwhile, Jenny tried to get a job but could only speak English.
Then the biggest plot twist of all came: Jenny found out Sumit secretly had an arranged marriage with another woman. It wasn't the first lie Sumit told, as the two's initial online spark was prompted when Sumit catfished Jenny with photos of a model.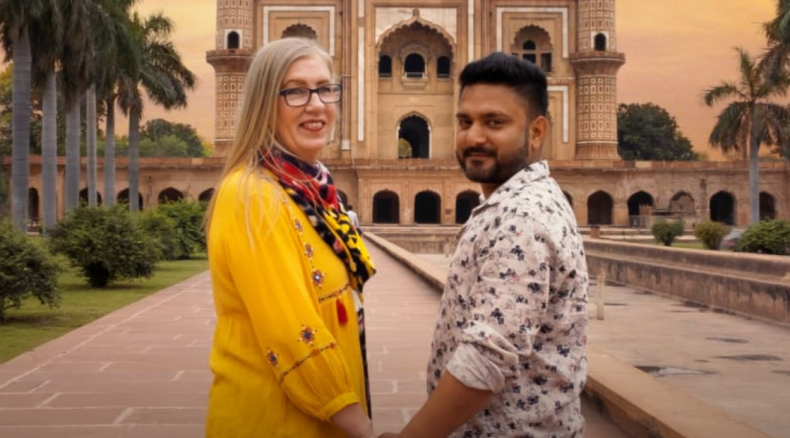 Although the first season brought unique challenges for the couple, during which they seemed to have split towards the end, it now appears Jenny and Sumit may be together after all. A fan claimed to have seen the couple in India in January, which would make sense considering the pair have signed on for a second season of the reality show. The Instagram account @fraudedbytlc revealed the sighting.
This time, Sumit claims he's going to divorce his wife, and Jenny is apparently moving back to India for a second chance, according to People.
Meanwhile, couple Deavan and Jihoon will also return to the show's second season. After getting pregnant upon their first meeting, Deavan moved to South Korea to live with Jihoon and their newborn baby. Deavan was already a single mom with another child prior to meeting Jihoon.
The couple seems to be going strong, but they've experienced hardship since Season 1 ended. Deavan was pregnant again but announced in October that she'd suffered a miscarriage. She revealed the news on Instagram accompanied by an ultrasound photo.
90 Day Fiancé: The Other Way takes the original show's concept and flips it around. Instead of green card marriages that bring international lovers to America, a group of Americans pack up to move abroad. That is perhaps because the couple can't apply for an American visa, or they genuinely decide to live their lives outside of the States.
Season 2 of 90 Day Fiancé: The Other Way will premiere on TLC June 1.