'Jeopardy!': How to Watch Alex Trebek's Last Ever Show
Jeopardy! was hosted by Alex Trebek for nearly four decades, but the late presenter's run will come to an end on Friday, January 8 with the last episode he taped before his death from pancreatic cancer at the age of 80. Trebek's final episode has been described by a show representative as "a special tribute to the life and work of the man who captained America's Favorite Quiz Show with skill, style, and sophistication for 36+years."
On Today, meanwhile, NBC reporter Anne Thompson said: "Friday's episode will be a regular show, but at the end, there will be a tribute to Alex Trebek. And then, Jeopardy! looks forward with a series of guest hosts starting with former champ, Ken Jennings."
How to watch Alex Trebek's last ever Jeopardy!
When you can watch the host's last ever show will depend on which channel hosts the syndicated Jeopardy! where you are. In many territories on the east and west coasts, however, the final Alex Trebek Jeopardy! will air on ABC at 7 p.m. ET / PT.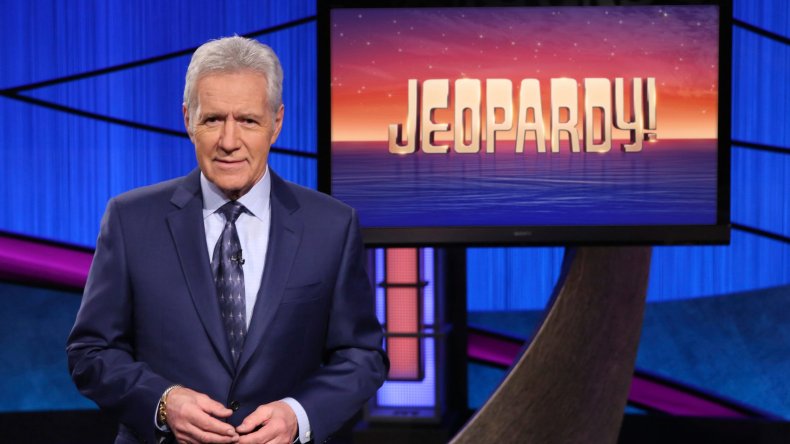 However, the air time of Jeopardy! varies wildly from state to state, so to find out when it airs where you are the best thing to do is visit Jeopardy.com/watch, where you can enter your zip code and find out when the episode will air on your local network.
As the show is syndicated to different networks in different territories, episodes can often be difficult to find for those who want to stream them online. Both Hulu and Netflix have selected episodes, and are likely to get Alex Trebek's final episode at some point, though neither has announced exactly when.
Subscribers to online cable alternatives like Fubo will be able to use the service's DVR feature to stream the episode.
In some territories, the free streaming app Stirr offers viewers next-day on-demand viewing of episodes of Jeopardy!, which means that Alex Trebek's last ever episode will be available on there from Saturday, January 9. However, the game show is only available on Stirr in cities where Jeopardy! is shown by a Sinclair Broadcasting affiliate.
In a Deadline interview, the show's executive producer Mike Richards revealed the episode will not feature a goodbye from Trebek. Richards said: "Alex didn't think that was going to be his last episode. He was planning on hosting the show the next week, that was his focus. And then when he wasn't feeling well, he told me, 'I am not going to be able to come this coming Monday-Tuesday but let's look at the following Monday and Tuesday'; those were the days we shot. That was as late as Thursday of the week he passed away. He passed away Sunday morning."