How Many Wins Does Amy Schneider Need To Break the 'Jeopardy!' Record?
Amy Schneider is already a Jeopardy! legend, but she's got a long way to go still until she can claim to be the greatest of all time.
On Monday she kept her winning streak going, giving her the second-longest streak in Jeopardy! history. She's already banked well over $1,000,000 and sits comfortably in the top ten highest total winnings of all time.
With all of the accolades already achieved, how long does Schneider have to go before she can claim to be the greatest Jeopardy! player of all time? Here's what she needs to do before she can lay claim to the title.
The Records Amy Schneider Currently Holds
Schneider's winning-streak on Jeopardy! started on November 17, 2021 when she competed in and, of course, won her first show.
As of Monday, January 24, Schneider holds the second-longest winning streak in Jeopardy! history with 39 wins, overtaking Matt Amodio who secured 38 consecutive wins from July to October 2021.
In that time she has won a total of $1,319,800, which at the time of writing puts her fourth on the all-time regular highest total winnings. She is also only one of four people to have earned over $1 million playing regular Jeopardy!.
Schneider also recently secured her highest single-game victory on January 20 when she won $71,400 during an episode.
She currently holds the ninth all-time highest Coryat score, which is the highest total accumulated in a regular episode without wagers being factored in.
Who Is Ahead of Amy Schneider in Jeopardy! Records?
While Schneider currently holds the second longest winning streak on Jeopardy!, she has a long way to go before she beats the current record holder, and host of the show, Ken Jennings.
Between July and November 2004, Jennings went on a 74 game winning streak, and the record has safely stood ever since. Schneider must win another 35 games to draw level with Jennings, or 36 games to beat his record to become the longest-winning champ in Jeopardy! history.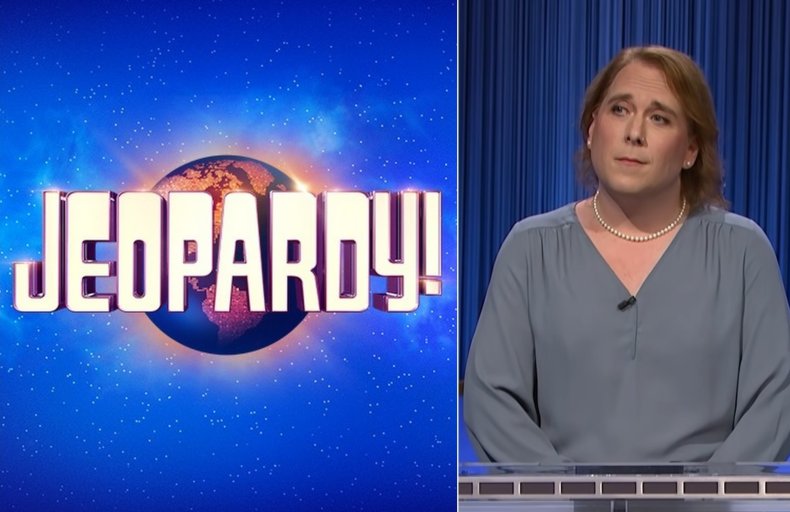 Three people stand ahead of Schneider in the records for highest total winnings in regular games: Matt Amodio, James Holzhauer and Jennings. She could overtake Amodio's record of $1,518,601 in a couple of shows time, but she's got a long way to go to beat Holzauer's total of $2,462,216 and Jennings' $2,520,700.
In the record for highest earnings from all variations of Jeopardy!, including tournaments, Brad Rutter currently holds the record with winnings totaling $4,938,436.
Holzhauer currently holds the top twelve records for highest-single-game winnings with his best score being $131,127.
Jennings currently holds the highest Coryat score with $39,200.
Schneider will continue her regular Jeopardy! game streak but she has also already qualified as the first contestant to the next Jeopardy! Tournament of Champions.