Jeopardy! Champ James Holzhauer Mocks Aaron Rodgers as Dr. Oz-Like 'Peddler of Pseudoscience'
Former Jeopardy! champion James Holzhauer has mocked Green Bay quarterback Aaron Rodgers as a Dr. Oz-like "peddler of pseudoscience" following the NFL superstar's recent comments regarding COVID-19 and vaccine mandates.
In a tweet published on Friday afternoon, Holzhauer wrote fake quotes attributed to Rodgers and Dr. Mehmet Oz, host of the TV health-and-wellness program The Dr. Oz Show.
The tweet read: "Dr. Oz: I'm the only peddler of pseudoscience to ever guest host Jeopardy! Aaron Rodgers: Hold on a minute playa".
Holzhauer, who had a 32-game winning streak on Jeopardy! from April to June 2019, issued his tweet after Rodgers gave an interview explaining and defending his views on COVID-19 vaccines.
In August, Rodgers told reporters that he had been "immunized" against COVID-19. However, on Wednesday, Rodgers tested positive for the virus. On Friday, he revealed that he hadn't been vaccinated against COVID-19 for fear of blood clots and infertility.
He didn't cite any studies to back up his worries about infertility. The U.S. Centers for Disease Control and Prevention (CDC) has said that no clinical research has linked COVID-19 vaccines approved in the U.S. to male infertility issues.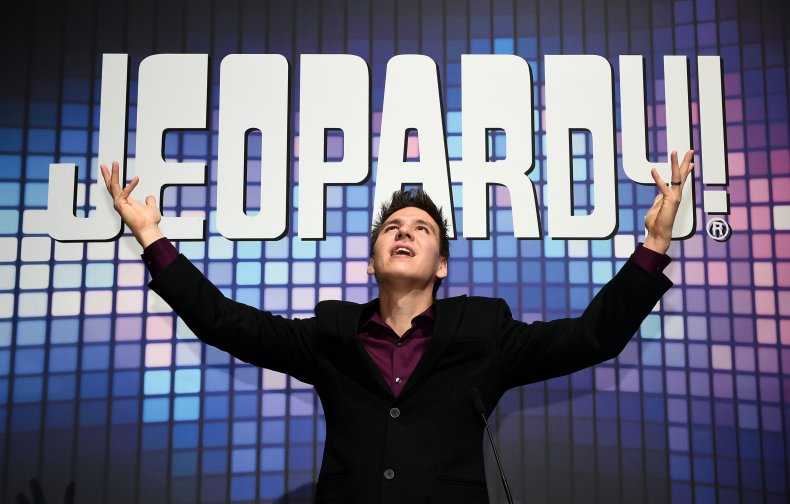 Though the Johnson & Johnson COVID-19 vaccine has been linked to blood clots in adult women younger than 50, the CDC said the vaccine's "known and potential benefits outweigh its known and potential risks."
The CDC called blood clots rare for any male vaccine recipients. The risk of clots is "substantially higher" from COVID-19 infections than from vaccine side effects, an August 2021 Oxford University study found.
Rodgers has said that some of the NFL rules regulating unvaccinated athletes "are not based in science at all [but] ... based purely in trying to out and shame people."
The quarterback previously said that he has followed most of the NFL's protocols for unvaccinated players. However, he doesn't wear a mask during weekly news conferences and he attended a Halloween party maskless with others. Both are violations of the NFL's protocols.
Since contracting COVID-19, Rodgers has said that he has been taking the anti-malaria medication hydroxychloroquine and the anti-parasite medication ivermectin to treat his symptoms. Medical authorities have said that neither medication has any proven effect on alleviating COVID-19 symptoms.
In February, Oz was announced as one of several celebrities serving as the game show's guest host. In March, Jeopardy! viewers and former contestants denounced Oz serving as a guest host on the show. An online petition protested his hosting, asking producers to cut short Oz's hosting spot.
The petition mentioned that Oz had promoted "supplements that do nothing, legitimizing gay conversion therapy (which is banned in California, as well as 19 other states), dangerous 'cures' for autism, and, most recently, the use of hydroxychloroquine as a treatment for COVID-19."
Newsweek contacted Rodgers' representatives for comment.