'Jeopardy!' Champ James Holzhauer Says Show Looked Past 'Obvious' Candidates
James Holzhauer, a 32-time Jeopardy! champion, said in a Friday tweet that the show looked past "obvious" candidates before selecting Mike Richards as its new host.
Richards was named the new full-time host by Sony Pictures Television on August 11 following the death of longtime host Alex Trebek last fall. Actress Mayim Bialik was also named as the host of the show's primetime and spinoff programs.
But Richards announced Friday morning that he would step down as host after controversial comments he previously made on a podcast resurfaced.
Holzhauer, who ranks second behind Ken Jennings in the Jeopardy! Hall of Fame in terms of consecutive games won and who is listed on the show's website as earning more than $2.4 million, tweeted about the news Friday morning.
"I was really looking forward to the season premiere where after an exhaustive 61-clue search for the next Jeopardy champion, the show looks past the three obvious candidates and declares Mike Richards the winner," Holzhauer's tweet said.
Newsweek reached out to Holzhauer for further comment and will update this article with any response.
The search for a new Jeopardy! host was extensive and competitive, with former contestants and celebrities vying for the role. Richards, the show's executive producer, was initially leading the search before Sony decided he would fill the position.
One week after the announcement, The Ringer published an article that drew attention to "The Randumb Show," a podcast series Richards hosted in 2013 and 2014. The Ringer found in its review of podcast episodes that Richards had made offensive comments about women.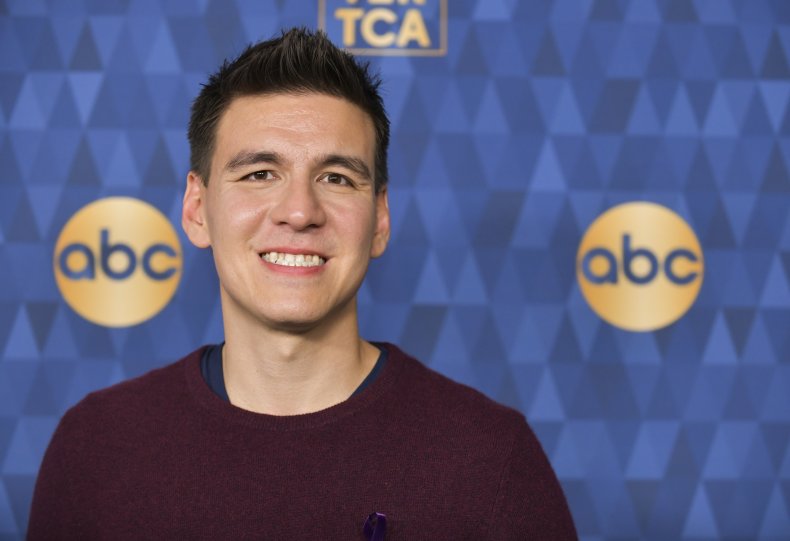 The decision to name Richards as the new Jeopardy! host was controversial from the start due to Richards' involvement in selecting Trebek's successor. Reports like the one published by The Ringer and additional concerns that have been raised about Richards' alleged past treatment of women employees and other offensive comments he has made in the past added to the furor.
Though Richards issued an apology for his past remarks and behavior, calls mounted for him to leave his hosting duties. The Anti-Defamation League also issued a statement saying the "reported pattern" of Richards' behavior "warrants an investigation."
Richards announced he was stepping down as the show's host in a staff memo circulated Friday.
Sony Pictures Entertainment said it "supports" Richards' decision in a statement shared with The New York Times but said Richards will remain in his role as the show's executive producer. As of Friday morning, Bialik was expected to proceed as the host of the Jeopardy! primetime and spinoff shows, and guest hosts were expected to fill in until a replacement for Richards could be identified, according to the Times.
Updated 08/20/2021, 12:58 p.m. ET: This story has been updated with additional information and background.