'Jeopardy' Champ James Holzhauer's Latest Win Means Tom Brady Won't Eat His Most-Hated Food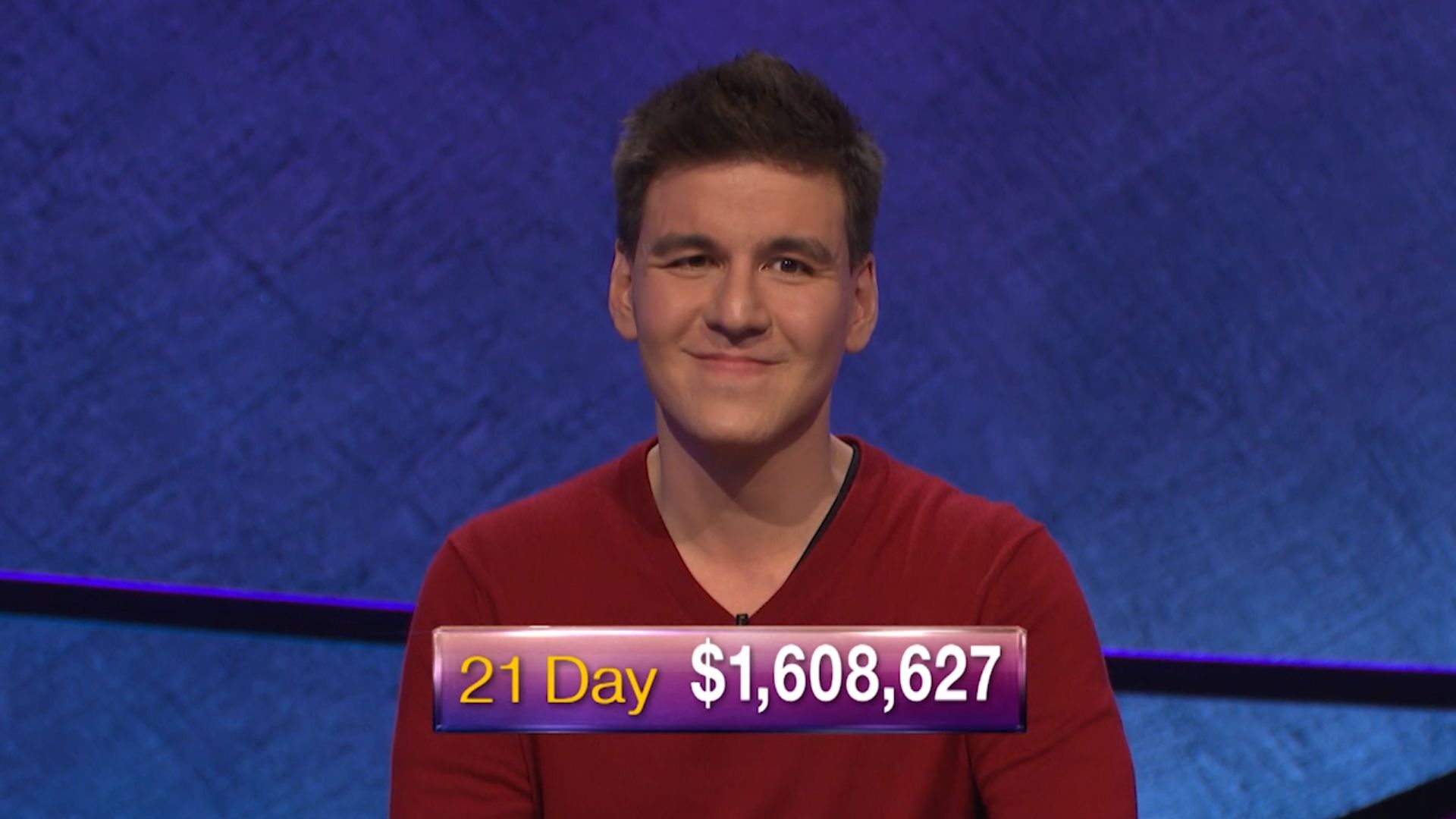 After a short hiatus, Jeopardy superstar James Holzhauer returned to compete on Monday. His return to competition garnered a response from football legend Tom Brady, who promised on Twitter to munch down on his least favorite food–a strawberry. Were Holzhauer to lose, Brady had pledged to eat a whole strawberry on Instagram Live.
Unfortunately, Holzhauer's loss was not in the cards. The super competitor attained his 23rd victory on Monday, winning $89,229 and increasing his total winnings to $1,780,237.
After Holzhauer won, Brady matter-of-factly tweeted, "James doesn't lose and I don't eat strawberries... keep it moving."
Holzhauer then attempted to form another bet with the quarterback. Holzhauer suggested on Twitter that if he were to lose on Tuesday, Brady should consume a tomato, another of the quarterback's most reviled foods.
On Tuesday, Holzhauer tweeted about constantly refreshing the quarterback's feed to see if he responded to the offer, tweeting out the following:
Alas, Brady did not respond to Holzhauer's offer. It wouldn't matter, the quiz master won yet again on Tuesday with $86,905, bringing his total to $1,867,142. However, their interaction does show that Jeopardy's current star keeps up with football happenings. Brady has an infamous diet that has attracted quite a bit of attention over the years. In an attempt to remain NFL fit, the quarterback refuses to eat dairy, white sugar, white flour, MSG, nightshades, caffeine or fungus. The nightshade ban comes from the belief that foods in the category contribute to the body's inflammatory response system.
But his strawberry ban has nothing to do with these health concerns. Brady simply doesn't like the fruit. He told People last year that he dislikes everything about the berry: "I just don't like them. At the end of the day, I just don't like the taste." Brady's hatred was thought to have waned when he ate a strawberry on The Late Show With Stephen Colbert last year and remarked, "Not that bad."
Days later, the quarterback later recounted his Colbert sanctioned strawberry swallowing while appearing on NPR's Wait Wait… Don't Tell Me. He was asked how his first strawberry tasted, to which he quickly replied, "Like s***." Brady described the whole experience as traumatic, noting that he could taste the berry for almost an hour after eating it. "It was just sitting there right there in my throat," Brady told host Peter Segel.
While on the NPR quiz show, Brady linked the aversion to his childhood home, where he would constantly smell fruit.
"Every time the refrigerator door was open, the smell of strawberries would permeate the room, and I could not stand it," he said. "The thought of a strawberry is just terrible for me."
Brady still has yet to respond to Holzhauer's offer for the tomato bet. We can only hope that if he does respond, the pro gambler gets Brady to consume another of his fearsome food items. Perhaps a cup of coffee?