Jeopardy! champ Matt Amodio recently earned his place among the top ten total cash winners of any contestants in regular season play, and as of his victory Tuesday night, he is in eighth place.
Amodio won his tenth consecutive game on Tuesday, ending up with $362,400 total winnings so far. He will move on to compete as the reigning champion in another episode of Jeopardy! on Wednesday.
Amodio's smart use of daily doubles has landed him runaway wins in several games.
"We don't keep records of how many runaways a contestant has, though Matt does have a lot so far!" Alison Shapiro, a Jeopardy! spokesperson said in an email to Newsweek. "In terms of other records, as of today's show...he is #8 on the list of highest winnings (regular season)."
Amodio notably wagered his entire pot of $13,000 after hitting the daily double in the "Australian History" category Tuesday night, making it "a true daily double" as fans of the show would call it. He won $26,000, taking after coming up with the correct answer, "What's commonwealth," to the prompt, "Australia became its own nation January 1, 1901 as the this of Australia. A word implying union for everyone's good."
Amodio tweeted a video clip this winning moment Tuesday evening, with the comment, "'We do these things not because they are easy, but because they are hard'--JFK (slightly misquoted)."
Amodio, a Ph.D. student in computer science at Yale University, beat out Arthur Chu and Seth Wilson in ninth and tenth place earlier in his winning streak. Just above him in the total winnings during regular season play standings are Austin Rogers in seventh place at $411,000, and Matt Jackson in sixth place at $411,612.
In order to break into the coveted top five winner slots, Amodio would have to beat the fan-favorite female champion, Julia Collins, who is currently in fifth place at $428,100. Collins is also in third place for most consecutive games ever won at 20 straight games won.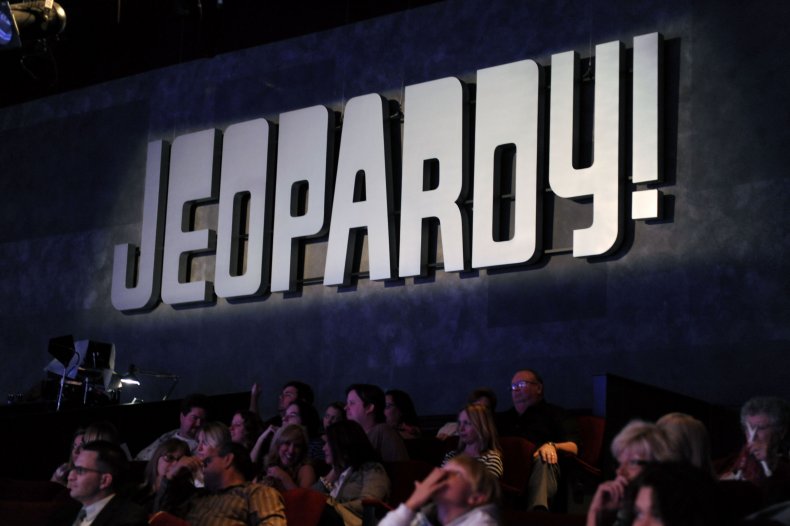 Amodio made waves in the Jeopardy! community for more than just his big wins this week. The language he used to answer the gameshow's prompts irked some fans who took to Twitter to complain, unsure if his phrasing followed the famously strict Jeopardy! rules.
On Monday, the Jeopardy! Twitter account posted a statement titled, "What's up with Matt Amodio? A lot of 'what's' in his response—and that's totally acceptable!"
The way the game's format works, the host provides the contestants with "answers" and the contestants give what the relevant "question" would be. Many fans felt annoyed that no matter the grammar the "question" called for, Amodio seemed to always answer with "what is" or "what's," even if grammatically, the question should be "who is" for instance.
"Jeopardy! doesn't require that the response is grammatically correct," read the statement.