Jeopardy! contestant Kelly Donohue insists he was not making a white power hand gesture on the show amid fierce backlash after his appearance.
A group of 467 people who claim to be former Jeopardy! participants issued an open letter on Medium on Wednesday, demanding an apology from the show's producers.
"A recent contestant has caused concern among Jeopardy! viewers for two separate occurrences, and we, as former contestants, feel the need to speak out against the messaging that these choices communicated—either intentionally or unintentionally—by the contestant Kelly Donohue and, implicitly by association, the producers of Jeopardy!," the open letter reads.
However, Donohue insists he was indicating that it was his third win.
The letter explains: "He held his thumb and forefinger together with his other three fingers extended and palm facing inward, and he tapped his chest."
The writers claim that the sign "whether intentional or not, resembled very closely a gesture that has been co-opted by white power groups, alt-right groups, and an anti-government group that calls itself the Three Percenters."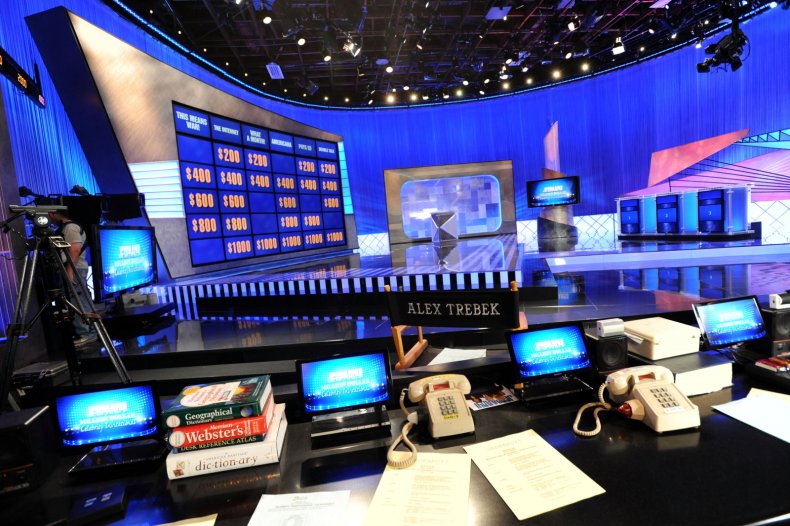 However, in a now-deleted Facebook post, Donohue explained he was imitating other Jeopardy! champions who have displayed "signature" gestures when being introduced each episode.
"I just wanted to clear something up about my recent appearances on Jeopardy!, the greatest game show of all time," Donohoe wrote on Facebook, as reported by the International Business Times.
"Competing on Jeopardy! was the thrill of a lifetime and being a returning champion is something I'll never forget. Many of the great champions of old had a little signature hello they would do on-screen when being introduced by Johnny Gilbert. I decided to count my victories.
"That's a 1. That's a 2. That's a 3. No more. No less," he explained alongside images of him making the respective hand gestures during all three appearances on the quiz show. "There wasn't a hidden agenda or any malice behind it."
The Anti-Defamation League (ADL) states that the "white power" hand gesture, which resembles the initials W and P, is used among "people across several segments of the right and far-right."
Newsweek has contacted the ADL for comment.
The open letter also claimed that Donohue used a slur against Roma people on Monday night's show, and thus demands "a statement and a disavowal of both of this week's events."
"We know that contestants sign morals and ethics-related agreements when they prepare to appear on the show, and we would ask the production team to evaluate this situation within that framework," the letter ended. "Finally, we hope to see changes made so that future mistakes of this magnitude never make it on air."
Representatives from Jeopardy! have not yet responded to the situation. Newsweek has contacted producers for comment.